Thirty-Two Athletes Nominated to U.S. Freestyle Ski Team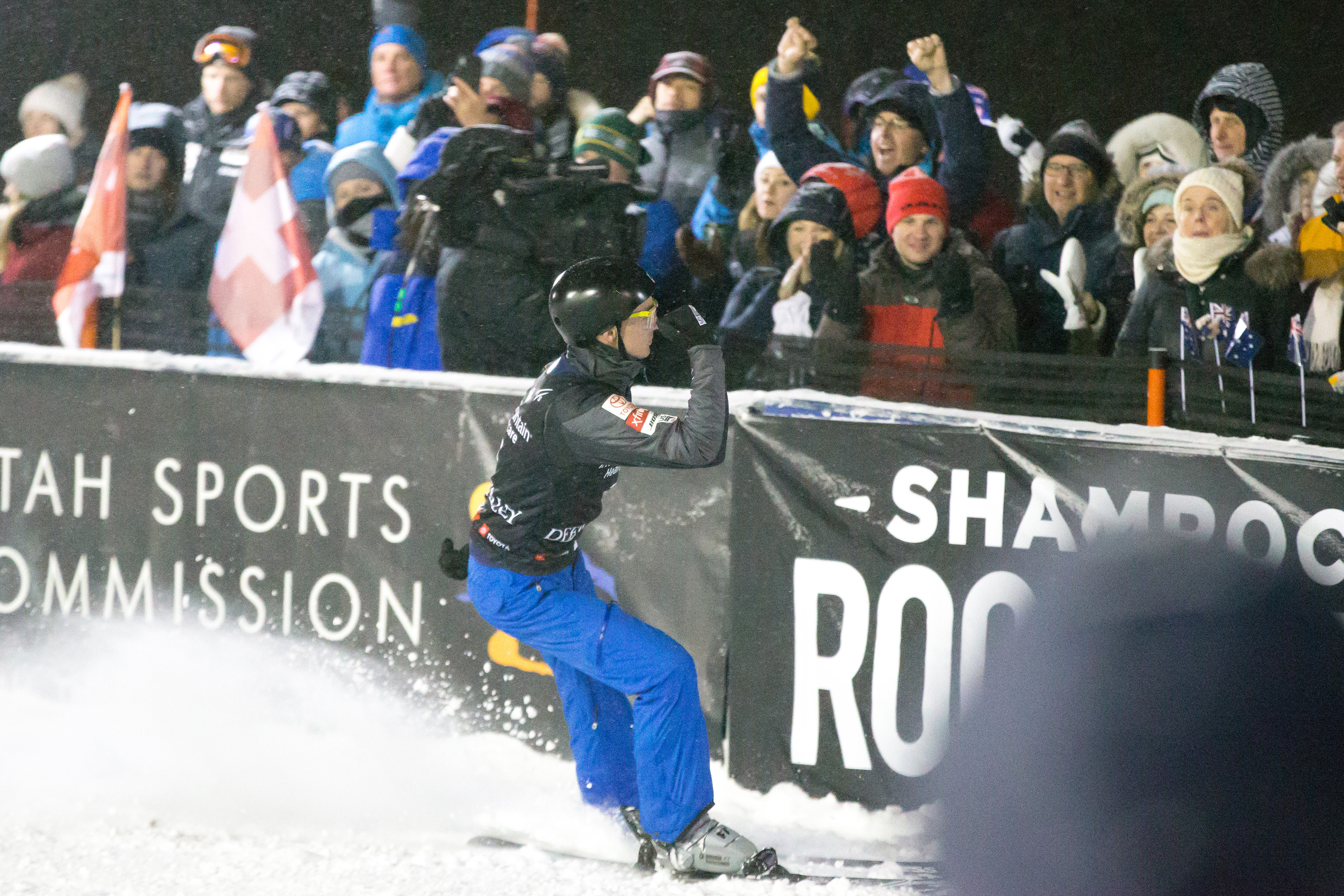 U.S. Ski & Snowboard has announced its U.S. Ski Team freestyle nominations for the 2019-20 season. Nominations include those active athletes who qualified based on published selection criteria in the prior season.
Thirty-two athletes have been nominated to the U.S. Freestyle Ski Team, which includes aerials and moguls. The 2019-20 freestyle nominations include eight new faces, bringing fresh talent from the development pipelines up to the national level, creating a deeper field of competitive athletes for the United States. Veteran skiers and 2019 World Champion medalists Brad Wilson (Butte, Mont.) and Jaelin Kauf (Alta, Wyo.) lead the 18-member moguls squad. The U.S. Moguls Team is ranked second in the world coming off of the 2018-19 season, with the U.S. women as  the top women's team in the world. Three-time Olympian and 2017 World Champion Ashley Caldwell (Ashburn, Va.) leads the charge for an emerging 14-member aerials team.
Each athlete accepting the nomination to U.S. Ski Team receives world-class program support, along with access to the U.S. Ski & Snowboard Center of Excellence, as well as athletic benefits including an elite coaching, sport science, sports medicine, and high performance staff, and education opportunities.
An official U.S. Freestyle Ski Team announcement will be made in the fall.
2019-20 Freestyle Nominations
(Hometown; Club; Birthdate)
U.S. Moguls Team
Men
Casey Andringa (Boulder, Colo.; Ski & Snowboard Club Vail; 10/6/95)
Jesse Andringa (Boulder, Colo.; Ski & Snowboard Club Vail; 12/15/97)
Joel Hedrick (Fort Collins, Colo.; Winter Park Competition Center; 5/30/97)
Alex Lewis (Carlisle, Mass.; Killington Mountain School; 11/16/99)
Nick Page (Park City, Utah; Wasatch Freestyle Foundation; 8/1/02)
Thomas Rowley (Long Beach, N.Y.; Hunter Mountain Freestyle Team; 7/2/94)
Emerson Smith (Frisco, Colo.; Ski & Snowboard Club Vail; 2/13/97)
Brad Wilson (Butte, Mont.; Wasatch Freestyle; 6/5/92)
Women
Sabrina Cass (Cheshire, Conn.; Wasatch Freestyle Foundation; 3/27/02)
Nessa Dziemian (East Hampstead, N.H.; Park City Freestyle Ski Team; 4/14/94)
Olivia Giaccio (Vail, Colo.; Steamboat Springs Winter Sports Club; 8/15/00)
Tess Johnson (Edwards, Colo.; Ski & Snowboard Club Vail; 6/19/00)
Jaelin Kauf (Alta, Wyo.; Steamboat Springs Winter Sports Club; 9/26/96)
Kai Owens (Vail, Colo.; Ski and Snowboard Club Vail; 8/16/04)
Kenzie Radway (Steamboat Springs, Colo.; Steamboat Springs Winter Sports Club; 6/22/03)
Morgan Schild (Pittsford, N.Y.; Ski & Snowboard Club Vail; 8/25/97)
Hannah Soar (Somers, Conn.; Killington Mountain School; 6/4/99)
Avital Shimko (Manhattan, N.Y.; Steamboat Springs Winter Sports Club; 4/24/96)
U.S. Aerials Team
Men
Alex Bowen (Springville, N.Y.; Buffalo Ski Club; 5/21/92)
Quinn Dehlinger (Cincinnati, Ohio; Elite Aerial Development Program; 6/8/02)
Chris Lillis (Pittsford, N.Y.; Bristol Mountain Freestyle Team; 4/10/98)
Jon Lillis (Pittsford, N.Y.; Bristol Mountain Freestyle Team; 8/20/94)
Eric Loughran (Pelham, N.H.; Loon Mountain Freestyle; 12/4/95)
Nick Novak (Stafford, Va.; Elite Aerial Development Program; 3/15/96)
Justin Schoenefeld (Lawrenceburg, Ind.; Elite Aerial Development Program; 8/13/98)
Women
Ashley Caldwell (Ashburn, Va.; Elite Aerial Development Program; 9/14/93)
Kaila Kuhn (Boyne City, Mich.; Park City Ski and Snowboard; 4/8/03)
Megan Nick (Shelburne, Vt,; Elite Aerial Development Program; 7/9/96)
Morgan Northrop (Haymarket, Va.; Elite Aerial Development Program; 4/16/94)
Megan Smallhouse (Reno, Nev.; Park City Ski and Snowboard; 1/16/01)
Winter Vinecki (Gaylord, Mich.; Park City Ski and Snowboard; 12/18/98)
Madison Varmette (Stafford, Va.; Elite Aerial Development Program; 5/8/96)