"After camp I was awarded a place on the EADP East team, this included subsidized coaching fees and room and board at the Olympic Training Center. An opportunity I couldn't pass up!"
4 Things You Didn't Know About Kaila Kuhn
1. Kaila was a competitive gymnast at 12 years old and was invited to an ariels recruitment camp. This was where she found a passion for freestyle.
2. At the age of 14, Kaila earned second place at U.S. Nationals and won Junior Nationals.
3. Kaila earned her first World Cup podiums in 2021: third at Yaroslavl, RUS, and third at Deer Valley, USA
4. Kaila's favorite food is pancakes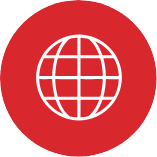 World Championships
Teams: 2019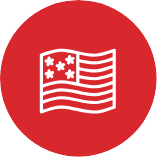 U.S. Championships
3rd, Utah Olympic Park, 2021
Kaila's Favorite Gear!
Rep Kaila's style with this U.S. Ski & Snowboard gear!