2023-24 U.S. Para Alpine Ski Team Announced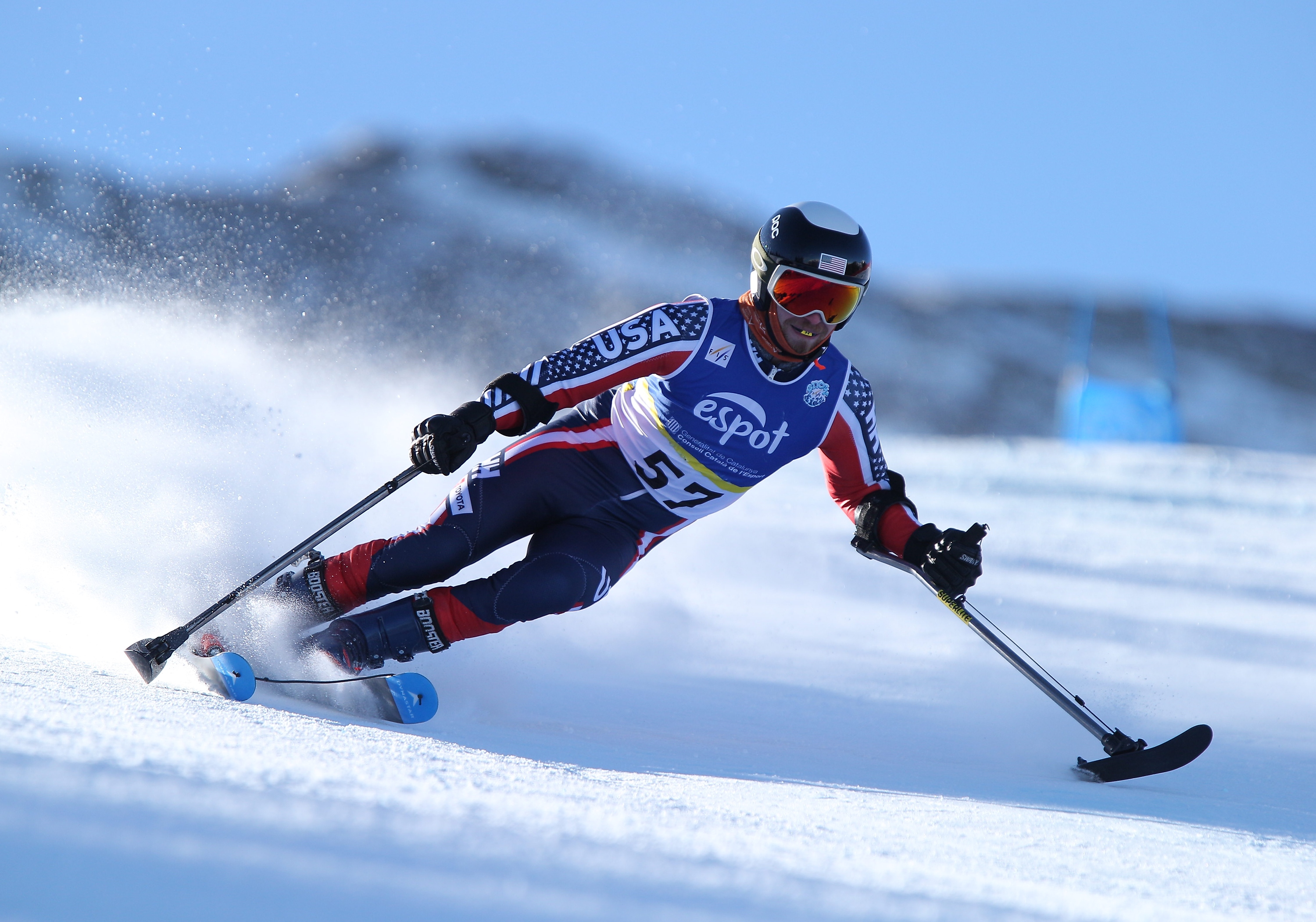 PARK CITY, Utah (Oct. 16, 2023) - U.S. Ski & Snowboard officially announced the 12 athletes who have accepted their nomination to the 2023-24 U.S. Para Alpine Ski Team across all classifications and disciplines. 
The team is highlighted by multi-time Paralympic medalists Laurie Stephens and Andrew Kurka, alongside seasoned athletes such as Andrew Haraghey and Jesse Keefe.
The 2023-24 FIS Para Alpine Ski World Cup season begins in St. Moritz, Switzerland, in December with a set of downhill races and the team will spend the majority of their season in Europe. Beyond World Cup races, the team will be back stateside for the Winter Park Open in January, the Huntsman Cup in February and National Championships in early April. 
"I am confident that the team will be bringing home some great results this season," said Erik Leirfallom, U.S. Ski & Snowboard Para Sport Director. "This team had a productive off-season with a month-long camp in Chile and two strength testing sessions in Colorado Springs, so I'm excited to see their hard work pay off." 
You can find the finalized FIS World Cup schedule here.
2023-24 U.S. Para Alpine Ski Team
(Hometown; Club; College/University; Birthdate)
A Team
Women
Laurie Stephens (Wenham, MA; University of New Hampshire; 3/5/1984)
Men
Andrew Haraghey (Enfield, CT; National Ability Center; Westminster University; 12/16/1995)

Andrew Kurka (Palmer, AK; Alyeska Ski Club; Purdue University; 1/27/1992)

Jesse Keefe (Sun Valley, ID; Sun Valley Ski Education Foundation; University of Colorado Colorado Springs; 3/26/2004)

Spencer Wood (Pittsfield, VT; National Sports Center for the Disabled; University of Colorado Boulder; 1/17/1997)
B Team
Women
Allie Johnson (Chicago, IL; National Sports Center for the Disabled; Colorado State University; 12/23/1994)

Saylor O'Brien (Woodland, UT; National Ability Center; 4/28/2003)

Audrey Crowley (Vail, CO; Ski & Snowboard Club Vail; 3/1/2007)
Men
Matthew Brewer (Huntington Beach, CA; National Ability Center; Saddleback Community College; 5/8/1975)

Connor Hogan (Foxborough, MA; National Sports Center for the Disabled; 6/6/1997)

Ravi Drugan (Eugene, OR; Oregon Adaptive Sports; 12/19/1989)

Patrick Halgren (Tolland, CT; National Sports Center for the Disabled; 6/24/1992)
COACHES AND STAFF
Anouk Patty - Chief of Sport

Erik Leirfallom - Para Sport Director

Ryan Pearl - Head Coach, Para Alpine

Lyndsay Strange - Assistant Coach, Para Alpine

Sawyer Mattsson, Assistant Coach, Para Alpine

Brian Neff - Athletic Development Coach, Para Alpine & Para Snowboard

Ryan Odeja - Para Press Officer
FOLLOW THE U.S. PARA ALPINE SKI TEAM
Instagram: @usparaskisnowboard
Facebook: U.S. Ski & Snowboard Team
Twitter: @usskiteam
TikTok: @usskiandsnowboard
Threads @usskiteam 
FOR MORE INFORMATION CONTACT
Ryan Odeja - U.S. Para Alpine Ski Team Press Officer
ryan.odeja@usskiandsnowboard.org