When Andrew was six months old, he contracted viral encephalitis, which resulted in cerebral palsy. This presents as severe muscle tension from the waist down. Andrew started skiing at seven and began racing a few years later. In 2014, he received the Bob Casey Courage Award from the Connecticut Sports Writers' Alliance which is given annually to a Connecticut High Schooler who shows extraordinary courage and determination in their lives.
Honing his skills at a young age led to him making his Paralympic debut as a 22-year-old in 2018. Now 27, Haraghey has competed in two Paralympics and three World Championships, with his best result being a 10th-place finish in downhill earlier this year in Spain.
He loves to water ski, kayak, play tennis, swim, and camp when not skiing.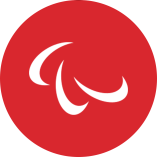 Paralympics
Two-time Paralympian (2018, 2022) Paralympic Winter Games Beijing 2022, 15th (downhill), 17th (super-G), 28th (giant slalom) Paralympic Winter Games PyeongChang 2018, 18th (downhill), 24th (super-G)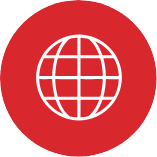 World Championships
Most recent: 2023 - 10th (downhill) Years of participation: 2019, 2021, 2023 Top Finish: 2023 - 10th (downhill) Other Finishes: 2023 - 10th (downhill), 13th (alpine combined); 2021 – 15th (downhill), 24th (Super-G)