Junior World Championships Snowboard & Freeski Teams Named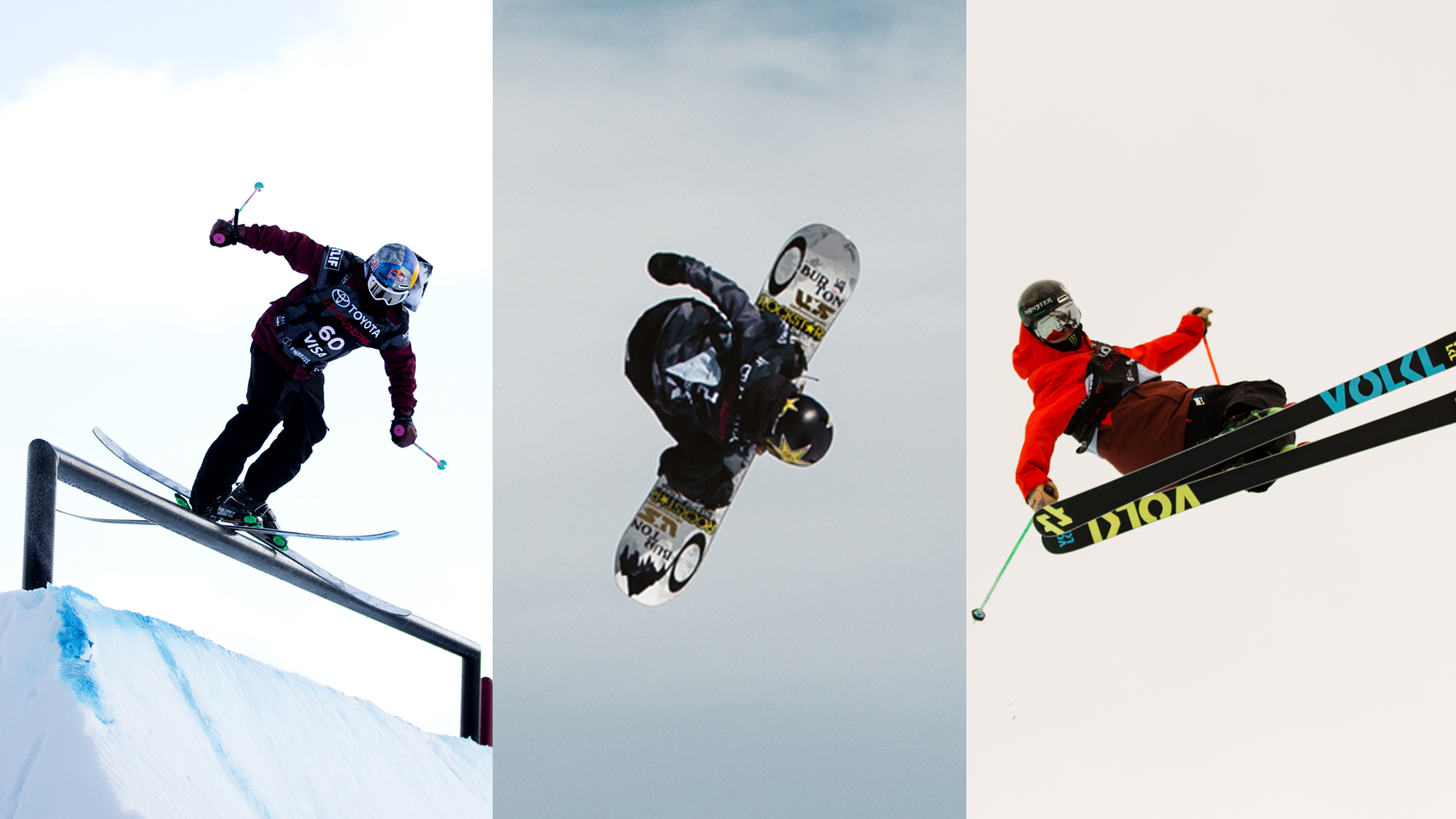 U.S. Ski & Snowboard has nominated a strong team of young athletes to compete in the 2018 FIS Junior Freeskiing & Snowboard World Championships Aug. 24 - Sept. 8 at Cardrona Alpine Resort in Wanaka, New Zealand.
The event will feature the best junior athletes as part of the Winter Games NZ. Thirty snowboard athletes and 22 freeski athletes have been chosen to represent the United States in snowboardcross, skicross, team snowboardcross, halfpipe, slopestyle, big air, parallel giant slalom, and parallel slalom.
The snowboard team is led by 18-year-old Hailey Langland (San Clemente, Calif.), a 2018 Olympian who finished sixth in the slopestyle at Pyeongchang, Korea, this past winter. Langland landed her first career World Cup slopestyle podium in Cardrona in 2015. For the men, Jake Vedder (Pinckney, Mich.), the 2016 Youth Olympic snowboardcross gold medalist, is one to watch; along with rookie team halfpipe members Tessa Maud (Carlsbad, Calif.), Jack Coyne (Edwards, Colo.) and Jade Thurgood (Salt Lake City, Utah); and rookie slopestyle team members Ty Schnorrbusch (Frisco, Colo.), Courtney Rummel (West Bend, Wisc.) and Luke Winkelmann (Bowling Rock, N.C.).
The United States also sends a strong Freeski Team to compete, including rookie slopestyle team members Cody Laplante (Truckee, Calif.) and Mac Forehand (Winhall, Vt.); and rookie halfpipe team members Svea Irving (Winter Park, Colo.), Anna Gorham (Bend., Ore.) and Jaxin Hoerter (Breckenridge, Colo.).
U.S. Ski & Snowboard coaches include JJ Thomas (snowboard halfpipe); Nichole Mason and Dave Reynolds (snowboard big air/slopestyle); Peter Foley and Jeff Archibald (snowboardcross); Justin Reiter and Lynn Ott (PGS/PS); Jeremie Livingston (freeski halfpipe); Dave Euler (freeski big air/slopestyle). Joining the coaching staff are Stratton Mountain School's Jesse Mallis (freeski big air/slopestyle) and Killington Mountain School's Jeff Juneau (ski cross).
2018 USA SNOWBOARD JUNIOR WORLD CHAMPIONSHIPS TEAM
Name, hometown, U.S. Ski & Snowboard club, birthdate, age at start of championships
SNOWBOARD
Snowboardcross
Stacy Gaskill, Golden, Colo., Winter Park Competition Center, 5/21/2000, 18
Kiersten Edwards, Londonderry, Vt., Carrabassett Valley Academy, 1/13/2000, 18
Livia Molodyh, Hubbard, Ore., 6/30/1999, 21
Emma Downing, Carrabassett Valley Academy,  7/19/2001, 18
Isabella Gomez, Issaquah, Wash. (Summit at Snoqualmie) 9/11/2001, 17
Allie Nowicki, Stratton, Vt. (Stratton Mountain Club) 3/16/2000, 18
Mike Lacroix, Shrewsbury, Mass. (Team Utah Snowboarding, Inc.) 7/12/1998, 20
Kurt Hoshino, Huntington Beach, Calif., 2/20/2001, 18
Jake Vedder, Pinckney, Mich., 4/16/1998, 20
Zachary Stewart, Cape Elizabeth, Maine, (Carrabassett Valley Academy), 2/10/2001, 18
Slopestyle
Luke Winkelmann, Blowing Rock, N.C., Kirk's Camp, 12/18/2000, 17
Dylan Okurowski, Vail, Colo., Ski & Snowboard Club Vail, 6/15/2000, 18
Jack Coyne, Edwards, Colo., Ski & Snowboard Club Vail, 1/7/2002, 16
Will Healy, Riverside, Conn., 3/11/2002, 16
Judd Henkes, La Jolla, Calif., Mammoth Mountain Snowboard Tea, 4/3/2001, 17
Jake Canter, Evergreen, Colo., Aspen Valley Ski & Snowboard Club, 7/9/2003, 15
Ty Schnorrbusch, Frisco, Colo., 5/15/2002,
Courtney Rummel, West Bend, Wisc., Wisconsin Advanced Ski & Snowboard Program, 11/12/2003, 14
Jade Thurgood, Salt Lake City, Utah, Park City Ski & Snowboard, 1/27/2002, 16
Hailey Langland, San Clemente, Calif., Tahoe Select Snowboard Team, 8/2/2000, 17
Halfpipe
Tessa Maud, Carlsbad, Calif., Mammoth Mountain Snowboard Team, 10/10/2003, 15
Kayleigh Carew, Breckenridge, Colo., Method For Life Academy, 9/13/2001, 16
Jade Thurgood, Salt Lake City, Utah, Park City Ski & Snowboard, 1/27/2002, 16
Kinsley White, Mammoth Mountain Ski and Snowboard, 6/19/2003, 15
Jake Canter, Evergreen, Colo., Aspen Valley Ski & Snowboard Club, 7/9/2003, 15
Jack Coyne, Edwards, Colo., Ski & Snowboard Club Vail, 1/7/2002, 16
Hunter Goulet, Salt Lake City, Utah, Park City Ski & Snowboard, 2/2/2004, 14
Peter Danner, Telluride, Colo., 8/27/2001, 17
Toby Miller, Mammoth, Calif., Tahoe Select Snowboard Team, 2/14/2000, 18
PGS
Karina Bladon, Wayland, Mass., Steamboat Springs Winter Sports Club, 12/17/1998, 19
Kaiya Kizuka, Sinking Spring, Penn., Ski Roundtop Racing Club, 5/26/1999, 19
Alexa Bullis, Slinger Wisc., 3/1/2000, 18
Ethan Coherd, Monkton, Md., Roundtop Mountain Resort), 12/10/1999, 18
Cody Winters, Steamboat Springs, Colo., Steamboat Springs Winter Sports Club, 4/20/2000, 17
Jacob McCarthy, Edina, Minn., G Team, 12/27/2000, 17
William Taylor, Minn., G Team, 4/12/2001, 17
FREESKIING
Skicross
Mazie Hayden, North Clarendon, Vt., (Killington Mountain School), 10/2/2000, 17
Zoe Livran, Vail, Colo., Ski & Snowboard Club Vail, 4/28/1999, 19
Justin Wallasch, Acton, Calif., 3/19/1997, 21
Stuart Whittier, Cape Elizabeth, Maine, Carrabassett Valley Academy, 6/13/2001, 17
Leo Brougher, Los Altos Hills, Calif., Squaw Valley Ski Team, 4/17/2000, 18
Noah Giron, Carson City, Nev., Squaw Valley Ski Team, 9/11/1999, 18
Slopestyle
Marin Hamil, Park City, Utah, Park City Ski & Snowboard, 4/5/2001, 18
Rell Harwood, Park City, Utah, Park City United, 6/1/2001, 17
Svea Irving, Winter Park, Colo., Winter Park Competition Center, 2/27/2002, 16
Eileen Gu, San Francisco, Calif., Squaw Valley Ski Team, 9/3/2003, 14
Montana Osinski, Fairfield, Conn., Killington Mountain School, 4/1/2003, 15
Ashton Glass, Park City, Utah, Park City Ski & Snowboard, 9/7/2000, 17
Mac Forehand, Winhall, Vt., Stratton Mountain Freestyle, 8/4/2001, 17
Kiernan Fagan, Brownfield, Maine, 1/18/2002, 16
Ryan Stevenson, Washington, N.J., 3/29/2000, 18
Cody Laplante, Truckee, Calif., Squaw Valley Freestyle and Freeride Team, 2/15/2002
Halfpipe
Svea Irving, Winter Park, Colo., Winter Park Competition Center, 2/27/2002, 16
Eileen Gu, San Francisco, Calif., Squaw Valley Ski Team, 9/3/2003, 14
Hanna Blackwell, Hailey, Idaho, Winter Park Competition Center, 4/20/2000, 18
Anna Gorham, Bend., Ore., 7/22/2000, 18
Dylan Ladd, Lakewood, Colo., Winter Park Competition Center, 8/29/2001, 17
Jaxin Hoerter, Breckenridge, Colo., 7/17/2000, 18
Connor Ladd, Lakewood, Colo., Winter Park Competition Center, 9/26/2003, 14
Hunter Carey, Winter Park, Colo., Winter Park Competition Center, 6/12/2002, 16