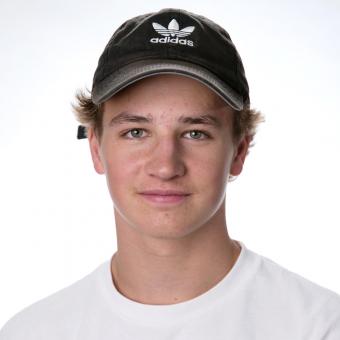 Mac Forehand
Pro Slopestyle - Freeskiing
USASA Series: Southern Vermont Series
Q: What is your favorite memory as a competitor?
A: Getting into the finals at the Milan Big Air World Cup in November 2017.
Q: Who is your favorite athlete?
A: Usain Bolt, the Jamaican Sprinter, and Olympic Gold Medalist.
Q: If you could be a Star Wars Character, who would you be and why?
A: I would be Yoda because he is by far the coolest Star Wars character!
Team Info
Stratton Mountain Freestyle
Results
U.S. GRAND PRIX
23rd, SS, Snowmass, Colo, 2018
45th, SS, Mammoth Mountain, Calif., 2018
FIS FREESKI WORLD CUP
8th, BA, Quebec, City, CAN, 2018
10, BA, Milan, ITA, 2017
10, BA, Moenchengladbach, GER, 2017
FIS JUNIOR WORLD CHAMPIONSHIPS
Gold, BA, Cardrona, NZL, 2018