U.S. Athletes Prepare to Defend Home Turf at the Aspen 2021 FIS Snowboard and Freeski World Championships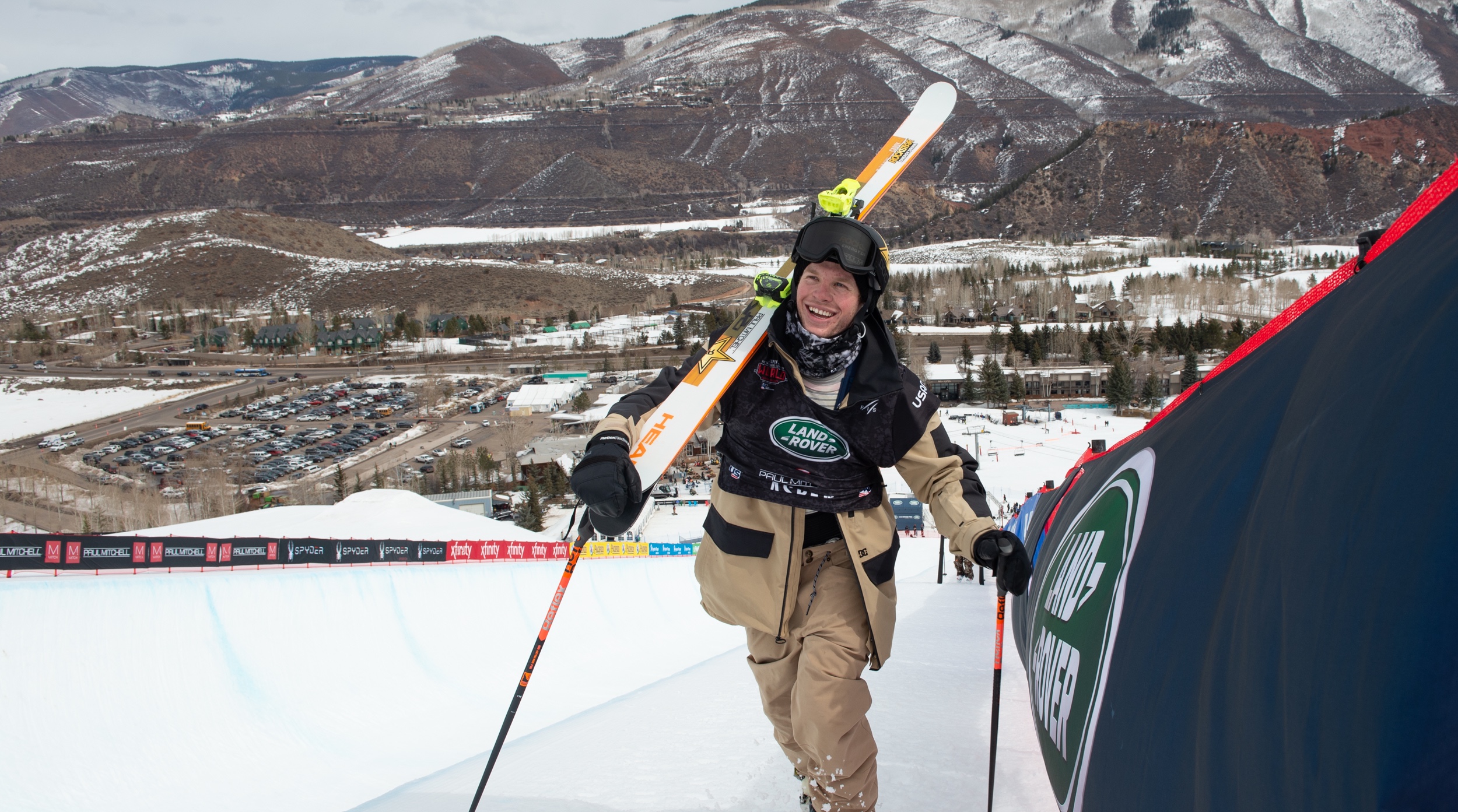 It's officially on at the Aspen 2021 FIS Snowboard and Freeski World Championships, featuring the Visa Big Air presented by Land Rover. 
U.S. skiers and riders alongside a stellar international field will compete in seven days of consecutive slopestyle, halfpipe, and big air competition at Buttermilk in Aspen, Colo., followed by another week of World Cup competition at the Land Rover U.S. Grand Prix. 
This is the first time that a nation has hosted consecutive FIS World Championships following the 2019 FIS Snowboard, Freestyle, and Freeski World Championships held in Utah and that has not been missed by the athletes. Back-to-Back FIS World Champion Aaron Blunck is grateful for the opportunity to compete on home soil once again. 
"It's a special feeling to be from Colorado and to have the chance to compete in World Championships in my home country, nevermind my home state," said Blunck. "It's definitely nice to get the home state vibe. The travel was minimal compared to other World Championships, and generally, it's really nice to be out here in Aspen. Aspen Snowmass does an amazing job of hosting events and Aspen is just a legendary mountain town.  The last time I competed here in the springtime was the Aspen Snowmass Open when I was a kid, so this place also brings back a ton of great memories for me."
There is also a certain prestige that comes with the World Championships. Despite an impressive career, two-time Olympic medalist and four-time X Games gold medalist Nick Goepper has yet to achieve the title of World Champion. 
"It would be great to be able to call myself a World Champion," said Goepper. "We have a lot of events in our sport, but this is the only one that allows any athlete to claim that title. It would be great to add this one to the list and it's definitely a goal of mine."
Both the World Championships and the Grand Prix are an integral part of the U.S. Freeski and Snowboard Olympic Team selection process. Each competition's results will apply to the respective sports rankings lists and factor into the selection process. As a veteran, Goepper also had some thoughts on how to handle the pressure.
"I think having done this a couple of times now, I'm not thinking about the Olympics," he said. "I'm thinking about what I'm going to do on the course over the next two weeks. I'm going to think about the here and the now. After a lot of experience, you learn that future tripping is never too productive."
While there are valuable Olympic selection points on the line, many athletes are just grateful to compete. U.S. Snowboard Pro Team member and Olympian Maddie Mastro shared her thoughts on what has been an unconventional season. 
"This past season has been full of unknowns," said Mastro. "We usually are in a routine of contest after contest, but with fewer opportunities this season, having a chance to compete in Aspen for World Champs has been incredibly motivating. It's also going to be nice to have a sense of normalcy being surrounded by the snowboard community."
Competition kicks off on Wednesday, March 10 with snowboard slopestyle and freeski halfpipe qualifications. Be sure to tune in and follow @USFreeskiTeam and @USSnowboardTeam on Instagram, as well as @USSkiandSnowboard on Facebook to action all the action. 
 
HOW TO WATCH 
All times EST
Friday, March 12
11:30 a.m. FIS Snowboard and Freeski World Championships - Snowboard Slopestyle - LIVE, Aspen, Colo., Broadcast Olympic Channel, Streaming Peacock
3:00 p.m. FIS Snowboard and Freeski World Championships - Freeski Halfpipe - LIVE, Aspen, Colo., Broadcast Olympic Channel, Streaming Peacock 
Saturday, March 13   
11:30 a.m. FIS Snowboard and Freeski World Championships - Freeski Slopestyle - LIVE, Aspen, Colo., Streaming Peacock
12:00 p.m. FIS Snowboard and Freeski World Championships - Snowboard Slopestyle - next-day broadcast, Aspen, Colo., Broadcast NBC
1:00 p.m. FIS Snowboard and Freeski World Championships - Freeski Slopestyle - same-day broadcast, Aspen, Colo., Broadcast Olympic Channel
3:00 p.m. FIS Snowboard and Freeski World Championships - Snowboard Halfpipe - LIVE, Aspen, Colo., Broadcast Olympic Channel, Streaming Peacock
Sunday, March 14
12:00 a.m. FIS Snowboard and Freeski World Championships - Freeski Halfpipe - next-day broadcast, Aspen, Colo., Broadcast NBCSN
12:00 p.m. FIS Snowboard and Freeski World Championships - Snowboard Halfpipe - next-day broadcast, Aspen, Colo., Broadcast NBC
Tuesday, March 16
12:00 p.m. FIS Snowboard and Freeski World Championships - Freeski Big Air - LIVE, Aspen, Colo., Broadcast NBCSN, Streaming Peacock
1:30 p.m. FIS Snowboard and Freeski World Championships - Freeski Slopestyle - delayed broadcast, Aspen, Colo., Broadcast NBCSN
3:30 p.m. FIS Snowboard and Freeski World Championships - Snowboard Big Air - LIVE, Aspen, Colo., Broadcast NBCSN, Streaming Peacock
Sunday, April 11
2:00 p.m. World Freestyle Championships Event Recap, Aspen, Colorado, Broadcast NBCSN
Other News:
FOLLOW
Instagram - @ussnowboardteam
Instagram - @usfreeskiteam
Facebook - @usskiandsnowboard
 
Interested in organization, athlete, and event-related news?
Sign up for our Daily or Weekly Update