Stevenson, Forehand Go 1-2 at X Games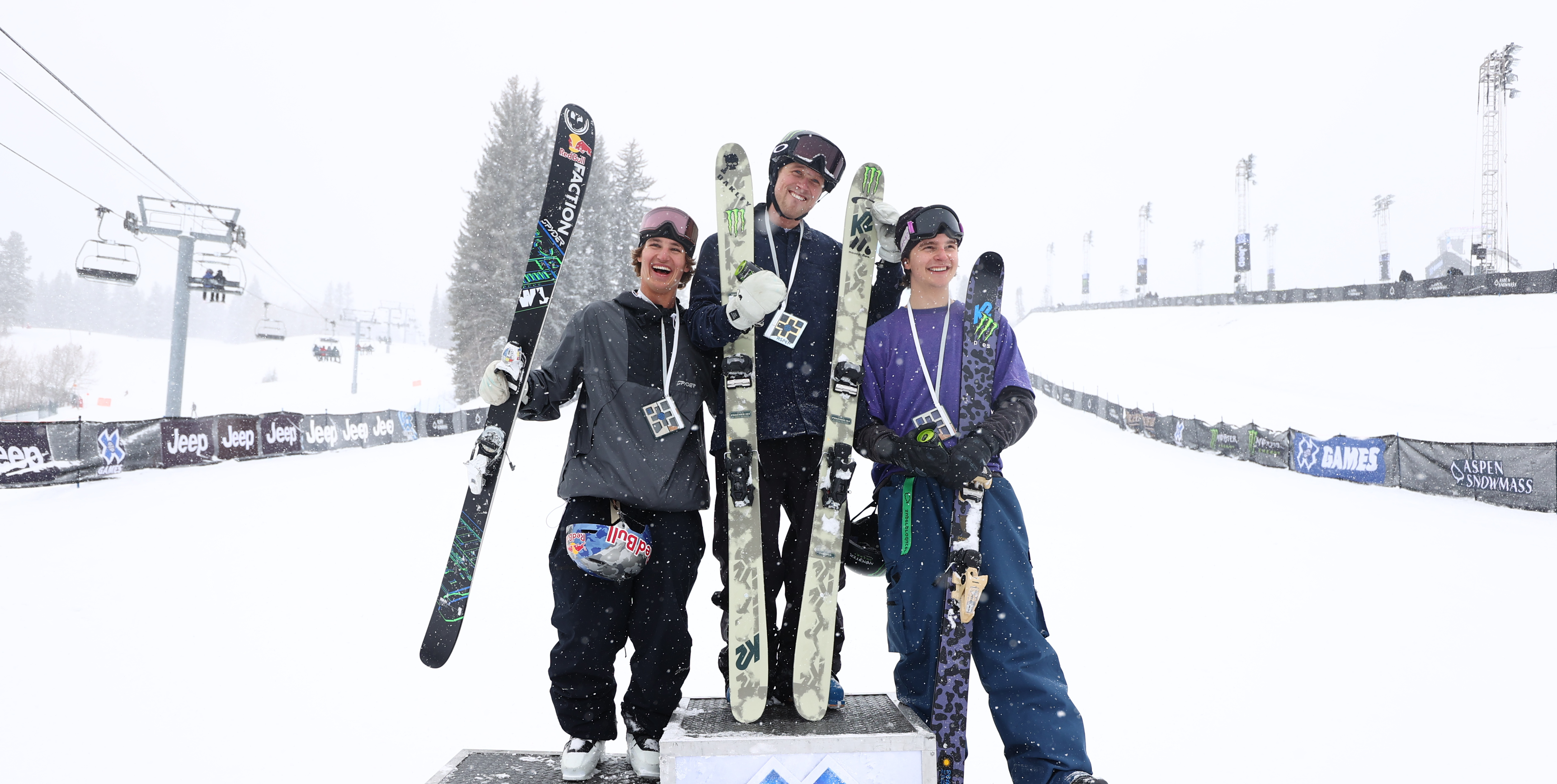 Colby Stevenson was first and Mac Forehand second for the men's ski slopestyle contest on the second day of the X Games. Despite heavy snow that significantly slowed the skiers down throughout the four runs, Stevenson continued to raise the bar after every lap through the course. 
Of the 10 athletes competing, three were from the U.S. Freeski Team: Colby Stevenson, Alex Hall and Mac Forehand. Forehand secured his second X Games medal of his career with a silver in today's contest and was left speechless.
"I just walked away with a silver medal," said Forehand. "I can't really put what I'm feeling into words right now. I'm just so excited. Onto big air tomorrow night, let's go!"
This is the third X Games gold medal and second slopestyle medal of Stevenson's career. Last night, he was third in the men's ski knuckle huck. "This fuels the fire," he said. "Days like this, when I go out and put down my best runs - it makes me want to keep doing it until I can't. This is what dreams are made of baby!"
On a course that was tight, technical and did not provide any room for error, the athletes knew they had to land their tricks and get their rotations around. This type of course played to Stevenson's strengths as he performs best when he can get into his "flow state" and not have much time to think. 
Onto the next. Forehand and Hall will compete in the big air contest tomorrow to wrap up X Games and Stevenson will pack up to head to the next contest at Mammoth Mountain for the Toyota U.S. Grand Prix.