Hustle and Bustle: U.S. Ski Team Makes the Most of Europe Training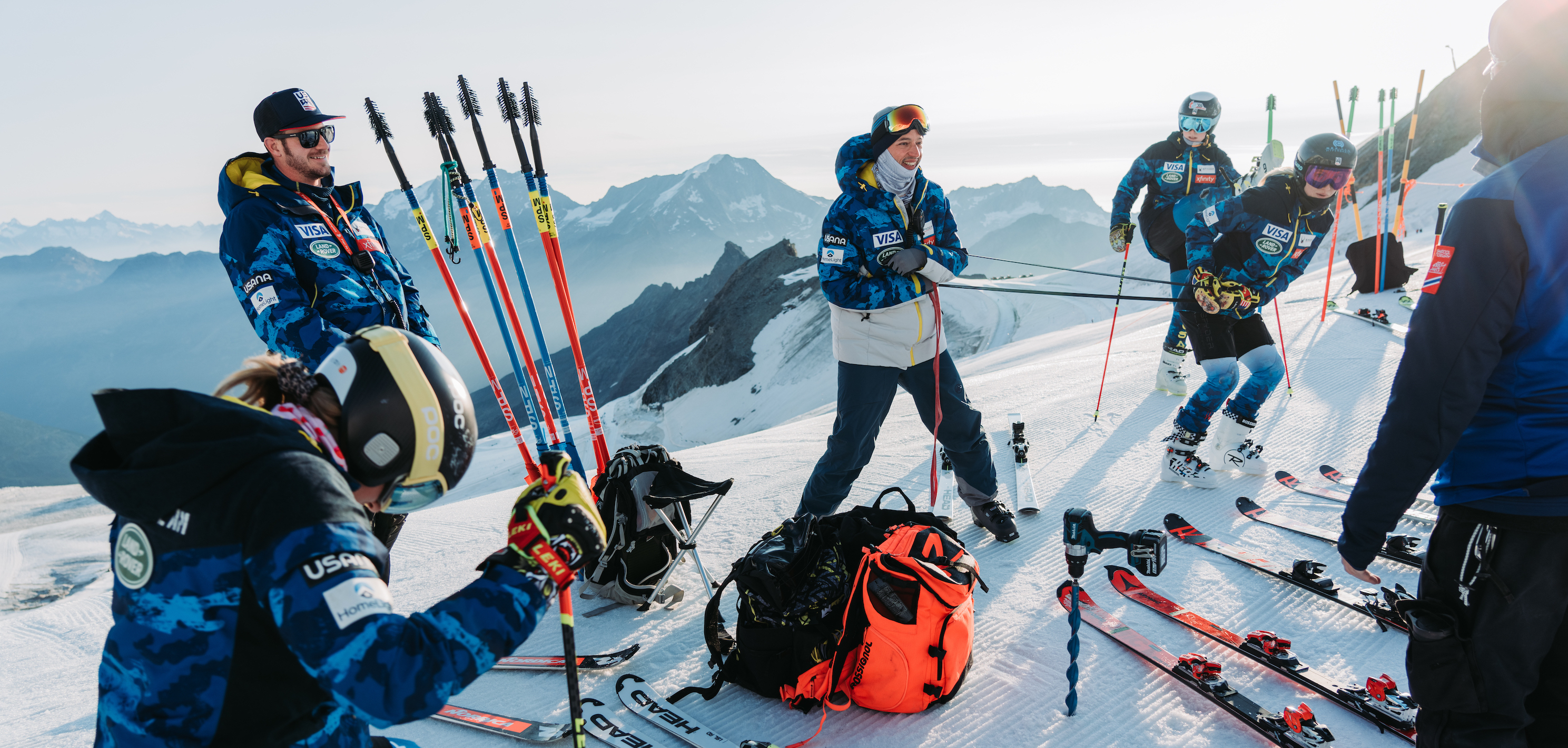 While August and September typically mean travel to the Southern Hemisphere—including locations like New Zealand, Chile, and Argentina—for the U.S. Alpine Ski Team, the Team had to relocate and get creative for the second consecutive year due to COVID-19. Ski Racing recently caught up with Alpine Director Jesse Hunt, Head Men's Speed Coach Randy Pelkey, and two-time Olympic champion Mikaela Shiffrin to see how training is going on the glaciers of Switzerland this summer. 
Ski Racing wrote, 
"This summer's training plan is very similar to last season's preparation in terms of volume and training sites," said Hunt. "We skied a lot in April, May, and June at Squaw Valley, Mammoth and Mount Hood. Now we are training in Europe unless the option to train in Chile becomes available."

Hunt and the alpine teams are targeting the glaciers that offer the best conditions for this time of year. For World Cup teams, that means Saas Fee and Zermatt, which offer both speed lanes and tech lanes, along with additional venues, such as Stelvio, Hintertux, Soelden, and the indoor facility at Snow Valley. With updated Covid protocols, including vaccinations, regular testing, masking, and social distancing when required, all national teams have traveled to the European glaciers for training alongside the Norwegian, Swedish, and Swiss national teams, to name a few. 
There is a big plus with European training in that most of the athletes across the U.S. Alpine Ski Team are in the same location, which rarely happens for the men and women. Team dinners, hikes, excursions to the Kneipp ice baths, picnics, and more have provided for some solid cross-team bonding experiences. 
Shiffrin shared her camp focus with Ski Racing as well, saying, 
As for her own preparation heading into the all-important Olympic season, Shiffrin said, "I feel like I have some really great skiing and some not-so-consistent skiing, and one of my goals for this camp is to reel in that consistency and mindset that I need not only for training but more importantly for races as well. So aside from simply skiing, that's a big part of this camp as well for me."