Gerard, Corning, Langland On To Snowboard Big Air Finals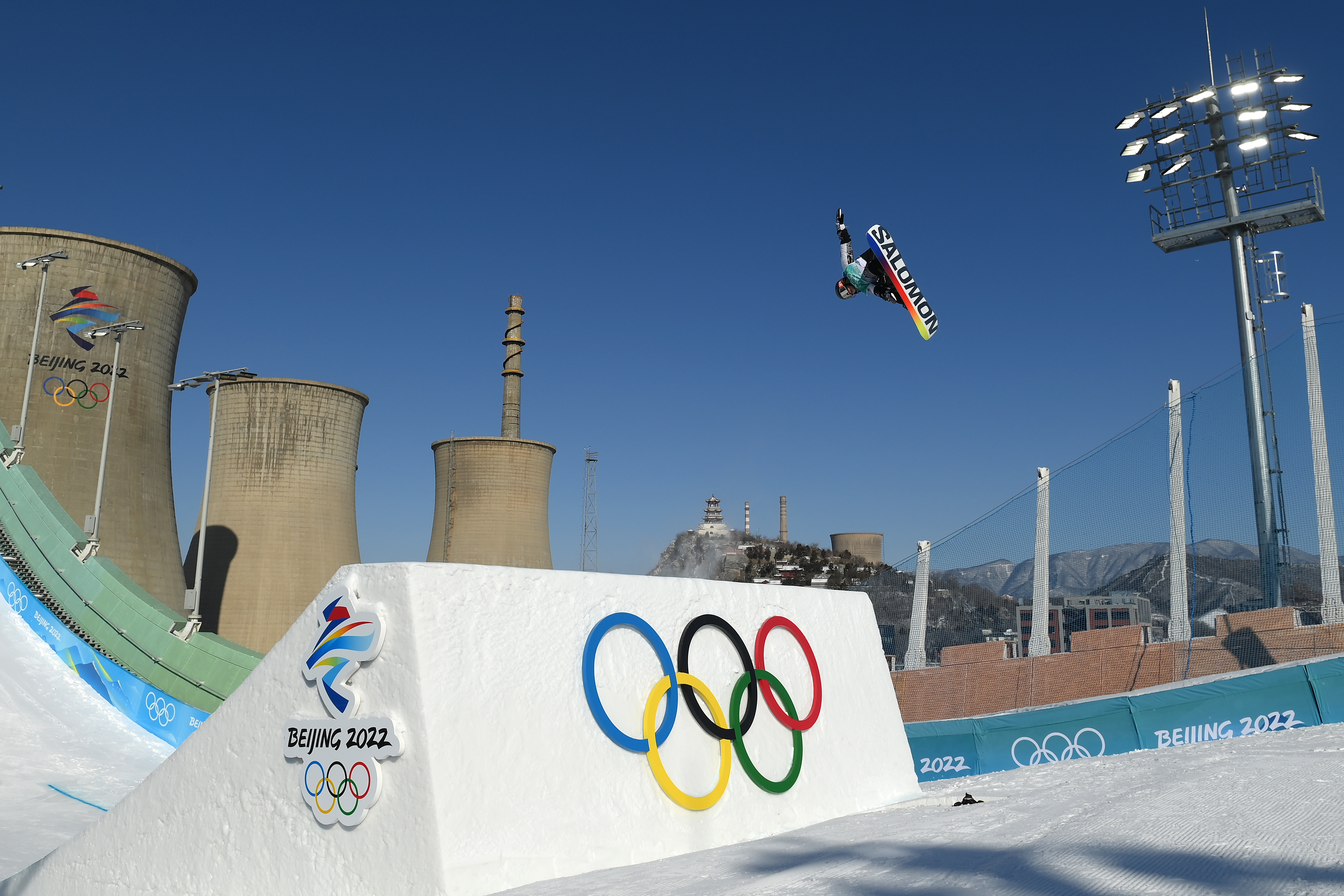 Red Gerard, Chris Corning, and Hailey Langland have officially moved on to Tuesday, Feb. 15, Big Air finals in Beijing, China. 
Langland was the only athlete to move on from the U.S. team on the women's side, squeaking into the final in 12th with a total of 127.50 points, only 0.25 points ahead of Switzerland's Bianca Gisler. Jamie Anderson just missed the cut, finishing 15th with 119.75 points. Courtney Rummel also did not qualify, finishing in 17th. Slopestyle silver medalist, Julia Marino, did not start her first run after taking a hard fall in practice earlier this week. 
"This was a really heavy qualifier, and I thought after Annika (Morgan) landed her cab 9, I was for sure bumped out," said Langland. "But I'm really stoked to have held on. At the very end (of the competition), I saw the scoreboard, and I was still in 12th, which was pretty shocking, but also so relieving at the same time because that means I get a second chance."
Red Gerard qualified in third behind Canada's Max Parrot and Japan's Takeru Otsuka to advance. The 21-year-old scored a 75.50 on Run 1 with a switch backside triple cork 1620, followed by an 80.00 on Run 2 with a backside 1620. Gerard improved on his first trick on Run 3 for a 78.75 to total 158.75 overall after his third and final run.
Gerard is happy with the way he rode and glad to have stomped three runs but still feels a bit apprehensive about the judging following the inconsistent scores that appeared in slopestyle and halfpipe and again in big air.
"The past three contests for snowboarding with halfpipe, slopestyle, and big air, I just have never seen judging like it," commented Gerard. "There were some tricks where people would get a 75, then someone would do the exact same trick and get an 81. Having a six-point difference is pretty incredible. Today wasn't as bad as the slopestyle, I'd say, but it definitely has been a bit of a bummer. You work for years to get to this point and then to come here and have the judging not be correct, it's not on you, it's not on any of the riders." 
"We're on the world's biggest stage right now, and for them to just take an extra 30 seconds, 40 seconds to rewatch each run if there is something that flags them, is well worth it, he added. "All I'm saying is no one is ever complaining waiting for their scores. It's always nerve-racking, but I'll take that over a misjudged run." 
Gerard's teammate, Chris Corning, also made his way into the final, bumping himself up to 10th after throwing a backside triple 1620 on his third and final run. Both Sean FitzSimons and Dusty Henricksen did not qualify for the final, finishing 17th and 21st, respectively.
Big air marks the final event for snowboarding in the Beijing 2022 Winter Olympic Games.
 
RESULTS
Women's Big Air qualifiers
Men's Big Air qualifiers
START LISTS
Women's Big Air final
Men's Big Air final