Forehand Takes Second at Silvaplana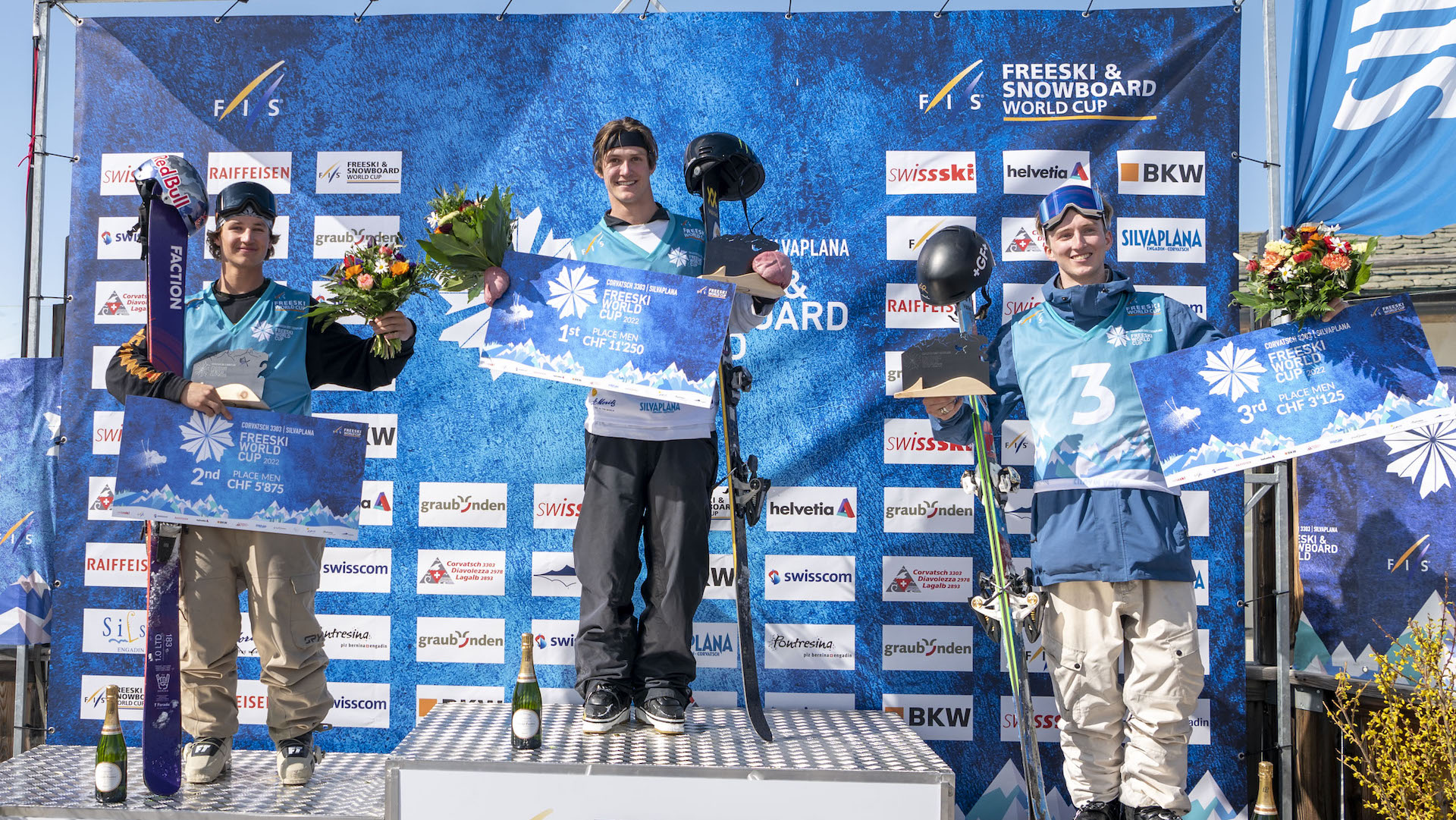 Mac Forehand earned a season-best second-place finish at the final Freeski Slopestyle World Cup at Switzerland's Corvatsch Resort in Silvaplana. The U.S. Freeski Team wins the 2022 FIS Freeski Nations Cup.
On his first run of finals, Forehand stomped what he declared to be the "best run of [his] life." His run started off with a right 450 gap lipslide continuing 270 off on the down-flat-down rail and stomping a right double cork 1620 blunt, a switch right double 1440 mute, and a switch left double 1620 mute to japan through the jumps, to earn a score of 91.75 and his fourth career World Cup podium.
U.S. men's results at Silvaplana also included Alex Hall in ninth and Hunter Henderson in sixteenth.
Final World Cup Standings 
This final World Cup of the season results with the U.S. Freeski Team winning the FIS Freeski Nations Cup. The U.S. also finished second behind the Canadians in the FIS Freestyle Overall Nations Cup, which includes slopestyle, big air, halfpipe, moguls, aerials and ski cross.
Forehand's results bump him up into the third place among the FIS Freeski World Cup Men's Slopestyle standings for the season, followed by Alex Hall in fifth place. Hall also finishes the season in third place in the FIS Freeski World Cup Park & Pipe overall points standings, followed by Alex Ferreira in fifth place. Hannah Faulhaber also earned fifth in the women's standings and second overall in halfpipe standings. 
U.S. Team Head Slopestyle Coach Skogen Sprang had this to say, "I'm really proud of how the whole team has skied this season and supported each other throughout. For Mac to finish it off with with 2nd place in Silvaplana is amazing and builds on the momentum we have going into next season. Also, it's very cool how strong our Pipe team is, to take home the Nations Cup in park and pipe is an honor for all involved." 
2022 Nations Cup Standings
2022 FIS Park & Pipe Overall Men's Freeski Standings
2022 FIS Park  Pipe Overall Women's Freeski Standings