Faulhaber Crowned Women's Freeski Halfpipe World Champion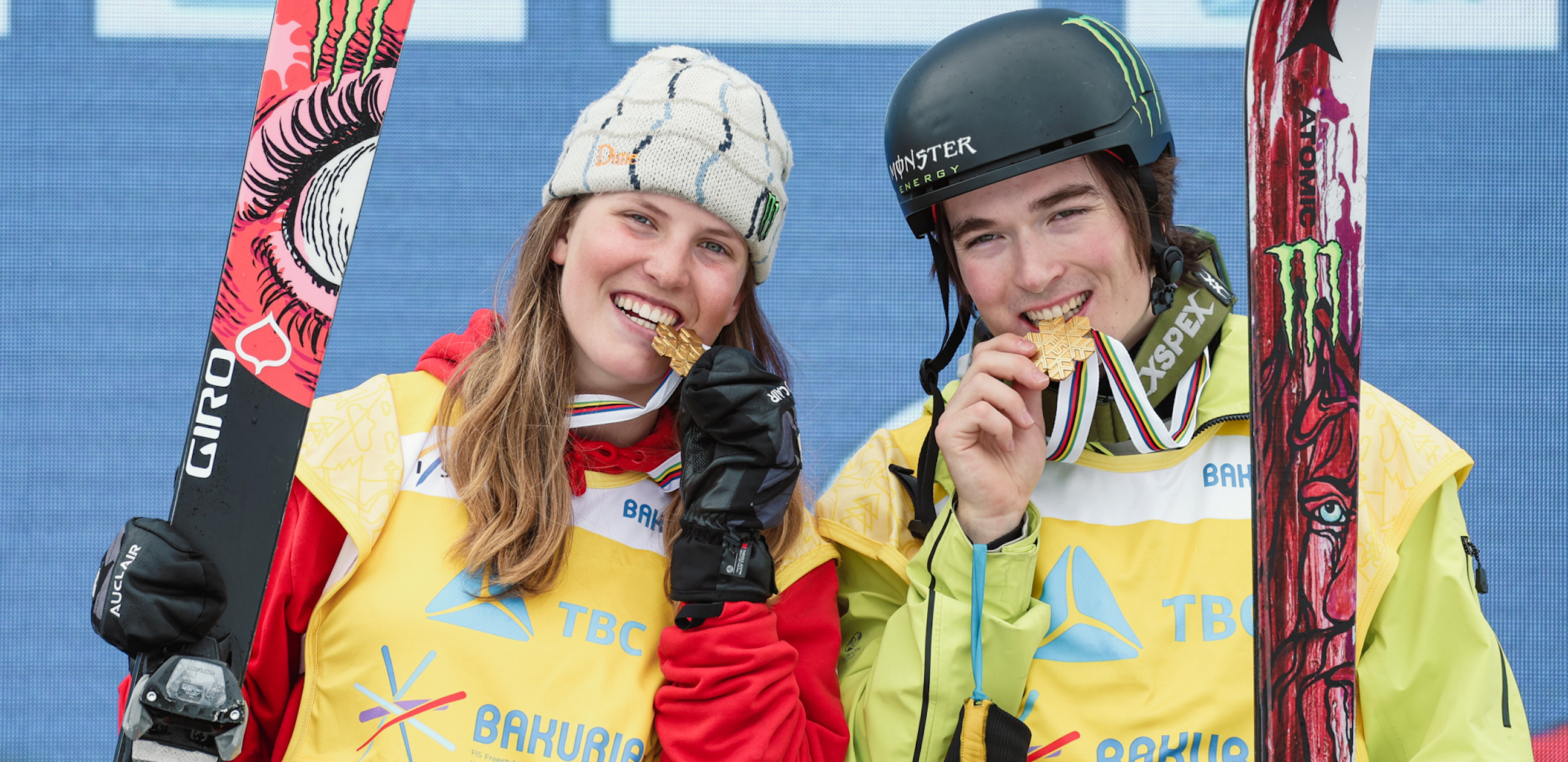 At only 18 years old, Hanna Faulhaber became the women's freeski halfpipe 2023 World Champion. Faulhaber claimed the gold after landing the run she's been working on all season for the very first time.
This is only Faulhaber's second World Championships appearance, her first being in 2021, when she was just 16 years old and claimed an impressive fourth place finish. This year though, Faulhaber came out swinging and put down a clean first run in qualifications to easily make it through to finals. 
After two rest days due to weather and the condition of the halfpipe, Faulhaber was more than ready to throw down when finals day rolled around. While no one knew quite what to expect of the weather, the wind and clouds held off for most of the finals, allowing the event to go off smoothly. 
Faulhaber put down a clean run right off the bat in finals and was sitting in second after her first run. On her second run, Faulhaber nailed her grabs, which bumped up her score by nearly four points. Faulhaber said, "Honestly, I got to the bottom and said I don't think I can do much better than that." But anyone who knows Faulhaber, knows she's not one to throw in the towel early.
Dropping in second to last on her third and final run, Faulhaber gave it everything she had and managed to put down an even cleaner run. When her score of 95.75 came in and bumped her into first place, Faulhaber's face of disbelief and excitement said it all. "It's unbelievable," she said. "I'm really at a loss of words right now. I shed a couple tears, and wow. That is really the only word I can use to describe it right now—wow."
"Wow" is the word of the day for the athletes, fans and coaches who witnessed the women's freeski halfpipe final. Faulhaber's halfpipe teammate Alex Ferreira, who took third at the 2023 World Champs, said, "I am extremely elated for Hanna Faulhaber...She just absolutely crushed it, and now she's a World Champion." Standing alongside Faulhaber on the podium was Zoe Atkin of Great Britain in second and Rachel Karker of Canada in third.
The conclusion of the 2023 World Championship halfpipe finals marks the end of the competition season for the U.S. Freeski Halfpipe Team. The Team will now head back to the states for some rest and recovery before spring camps begin. 
RESULTS
Women's halfpipe