"Make sure to have fun with whatever you choose to do in life!"
4 Things You Didn't Know About Hanna Faulhaber
1. Hannah has been skiing since she was 3 years old and started skiing the halfpipe as soon as she could and has been in it ever since!
2. Hanna was inspired to ski the Halfpipe after growing up watching the X Games in her hometown.
3. She has dual citizenship with New Zealand.
4. She loves to go big in the Halfpipe - her amplitude in the halfpipe is some of the biggest seen in competition.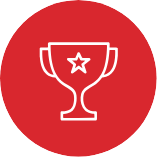 World Cup
2nd, HP, 2021 FIS Snow Rodeo World Cup at Calgary, CAN • 3rd, FK HP, Calgary, CAN, 2022 • 4th, HP, 2021 Toyota U.S. Grand Prix at Copper, CO. •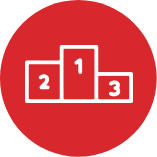 Other
3rd, HP, 2021 Dew Tour Slopestyle, Copper, CO • 3rd, 2020 Youth Olympic Winter Games, Leysin • 1st, 2019 FIS Halfpipe, Copper Mountain, CO •