Morse Grabs Career Best Top Ten, Five in the Top 30 Downhill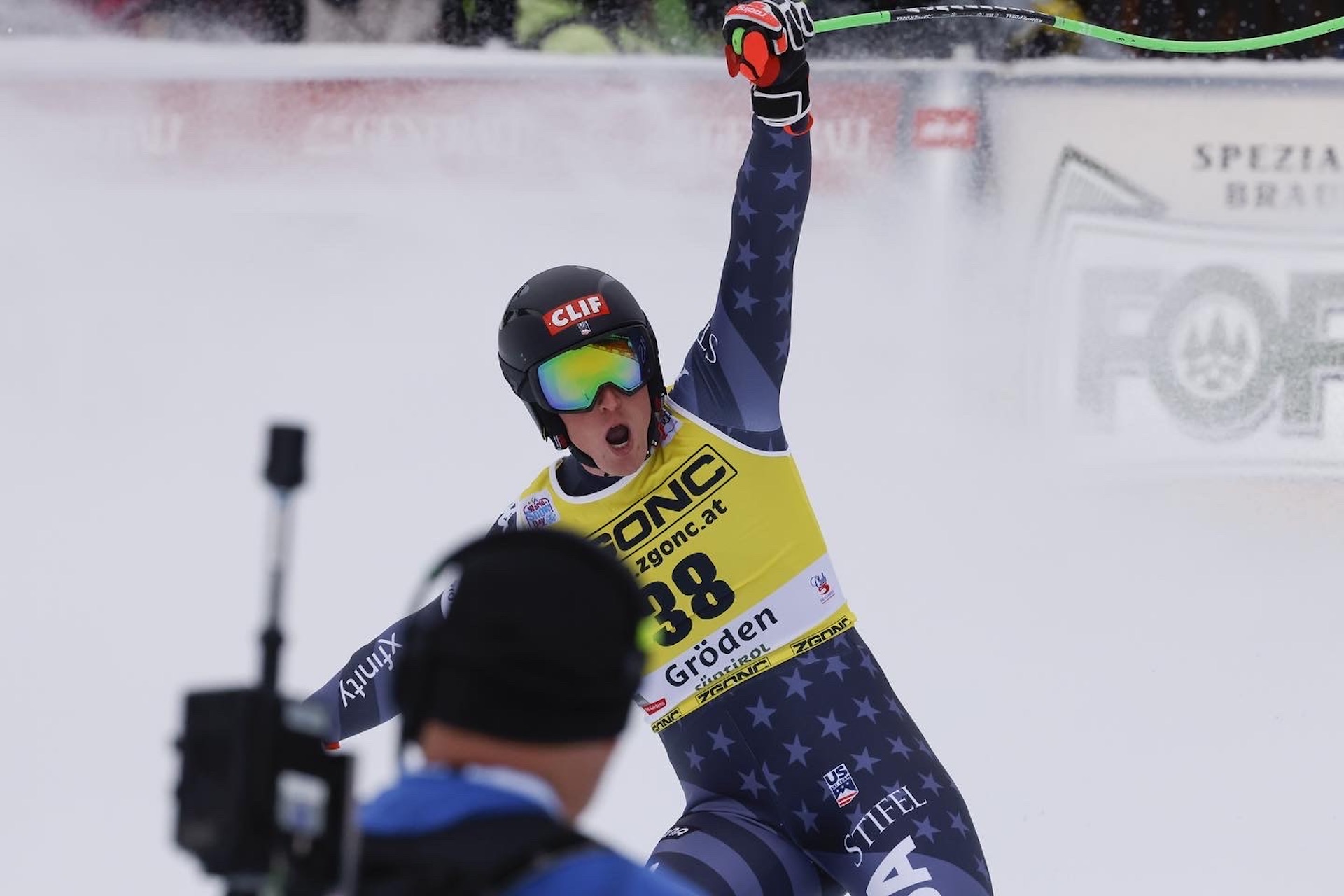 Stifel U.S. Alpine skier Sam Morse posted a career best 10th place finish in the Val Gardena Audi FIS Alpine Ski World Cup downhill. Morse made the jump from bib 38.
Behind Morse was Stifel U.S. Alpine athlete Ryan Cochran-Siegle in 14th place, Jared Goldberg with a solid run in 23rd, Bryce Bennett in 29th and Travis Ganong in 30th. Stifel U.S. Alpine athletes Kyle Negomir finished in 47th place, and Erik Arvidsson finished in 55th. 
"It's such a confirmation of all the hard work I put in, there's a lot of tough days out on the hill," said Morse. "To finally have one come together, and in Val Gardena, it's such a sweet spot for Americans so I'm stoked." 
The top three finishers for the day included Austrian skier Vincent Kriechmayr in first, swiss skier Marco Odermatt in second, and Mattias Mayer of Austria in third. 
It was a picture-perfect day for downhill at the Val Gardena track with warm temperatures high vibes, and the men's speed team skiing fast. The U.S. skiers have a rich history of success on this hill. Since the new millennium, there have been almost a dozen podiums. 
"You definitely have to put it all on the line and execute every section," said Ryan Cochran-Siegle. "It's a very cool course, us Americans love to ski here." 
Now the Stifel U.S. Alpine athletes will focus on super-g on Friday and the second downhill Saturday. The second downhill has been added as a replacement to the canceled Birds of Prey downhill. 
The Stifel U.S. Alpine women's speed team also reconvenes with downhill in St. Moritz on Friday.
RESULTS
Men's Downhill
HOW TO WATCH
4:30 a.m. FIS Alpine World Cup, Women's Downhill, St. Mortiz, streaming LIVE on skiandsnowboard.live
5:45 a.m. FIS Alpine World Cup, Men's Super G, Val Gardena, streaming LIVE on skiandsnowboard.live.