Super Tour Opens In West Yellowstone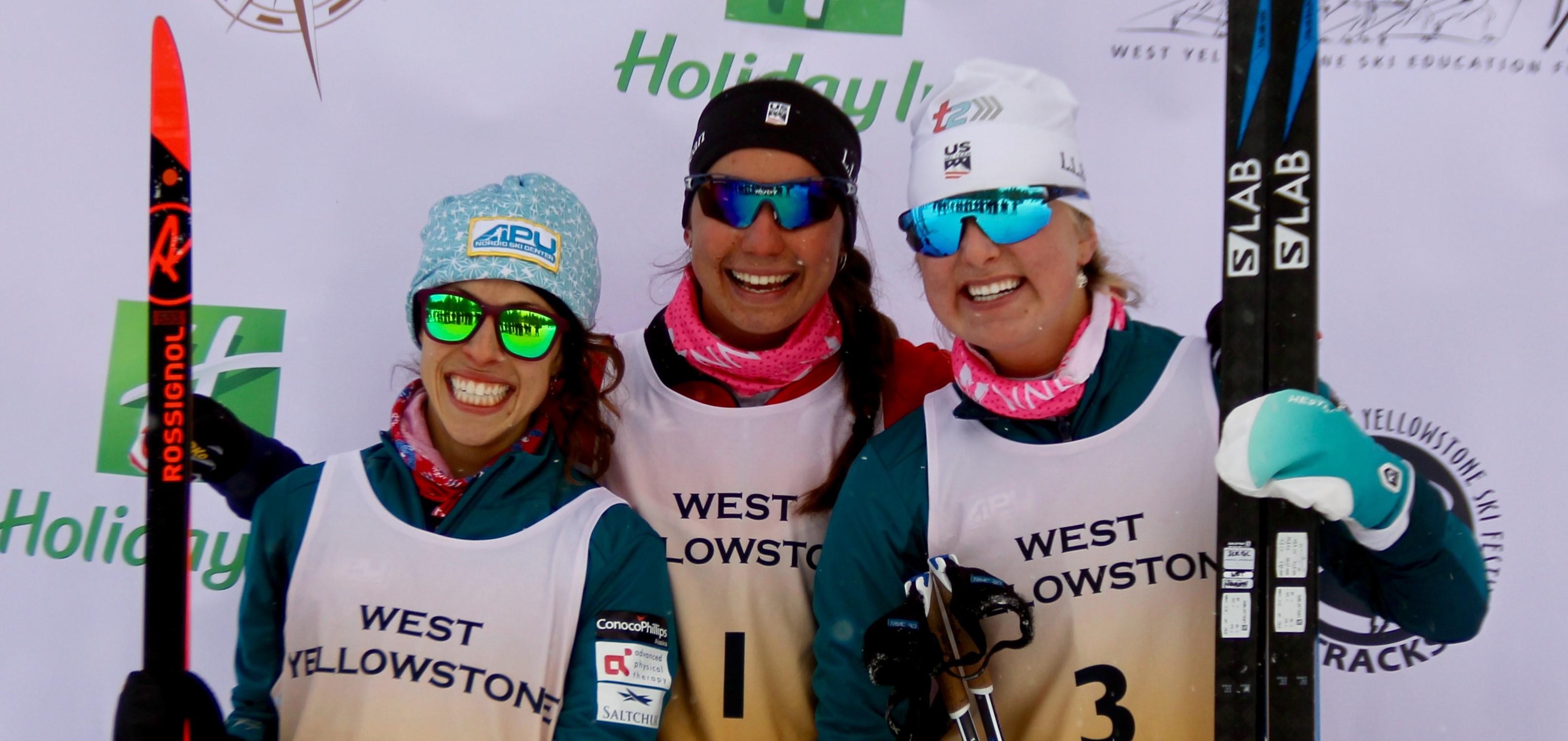 The Super Tour, the preeminent six-event North American race series kicked off its first race weekend on Dec. 2-3 at the Rendezvous Ski Trails in West Yellowstone, Mont.
Saturday, Dec. 1 – Sprint freestyle
On Saturday, Andy Newell (Shaftsbury, Vt.) and U.S. Ski Team Member Julia Kern (Waltham, Mass.) each won the qualifier and the A Final. Both skied with power and confidence from the qualification straight through to win their respective A Finals.
On the men's side, a strong combination of juniors including Noel Keeffe (Steamboat Springs, Colo.) and Luke Jager (Anchorage, Alaska) mixed it up with the seasoned veterans such as Newell and Ben Lustgarten (Craftsbury, Vt.). Six junior boys made it into the top 30.
For the women, it was encouraging to see the strength of the U23 field in the women's race with Kern and Hannah Halvorsen (Truckee, Calif.) finishing first and third respectively, as well as Hailey Swirbul (Anchorage, Alaska) and Leah Lange (Park City, Utah) finishing in the top 10.
Sunday, Dec 2 – Women's 10k freestyle/men's 15k freestyle
On Sunday, the course conditions were firm and quite slow, making the ski conditions a physically demanding test. Veteran favorites Lustgarten and Rosie Frankowski (Minneapolis, Minn.) showed their early season fitness each taking the lead from the first couple kilometers and never relinquishing their leads.
Frankowski displayed dominance winning the 10k women's freestyle race by more than 45 seconds over University of Utah's Guro Jordheim. Kyle Bratrud (Eden Praire, Minn.) surged in the second half of the men's 15k race to closing to 6.5 seconds at 12k and ending only 3 seconds back of Lustgarten.
Race winner, Frankowski started 60 seconds behind Sydney Palmer-Leger (Park City, Utah)  and caught her within the first lap. The gritty Palmer-Leger held onto Rosie for more than a full lap skiing her way to fifth overall. Sydney's Sun Valley teammate Johnny Hagenbuch (Sun Valley, Idaho) was the top junior male, also finishing fifth overall.
Special thanks to the Yellowstone Ski Festival for a well-orchestrated event.  It was exciting to see CXC in action live streaming the races. The opportunity to expose and engage the cross country community by providing them the opportunity to watch the best domestic cross country racers is incredible.
RESULTS
West Yellowstone Results
Super Tour Standings