Kern, Saxton Win Freestyle Sprint Titles at U.S. Championships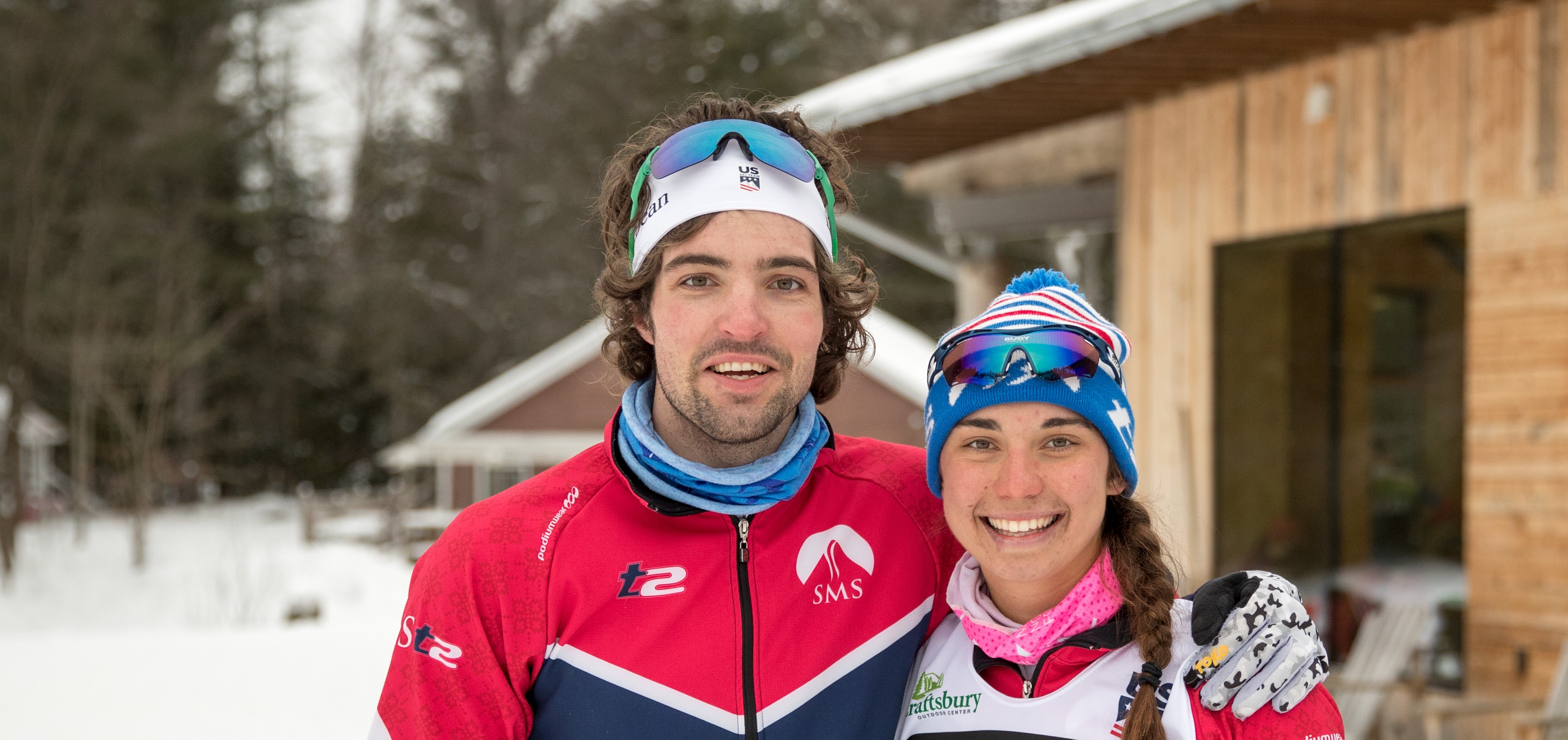 Julia Kern (SMST2/Waltham, Ma.) and Ben Saxton (SMST2/Lakeville, Minn.)  skied to freestyle sprint victories in the final day of the 2019 L.L.Bean U.S. Cross Country Championships at the Craftsbury Outdoor Center in Craftsbury, Vermont, Tuesday.
Kern skied strong in the quarterfinals and worked her way into the finals as a lucky loser in the semifinals. Kelsey Phinney (SMST2/Boulder, Colo.) won her semifinal round to advance to the finals.
"In the finals, there were a lot of tangle ups and I got boxed out and was towards the back coming into the last hill," said Kern, who took the outside line down the finish stretch. "I made my move on the hill and felt really strong in the last straightaway just gave it my all."
Hannah Halvorsen (APU/Truckee, Ca.) was second and Phinney completed the podium in third.
In the men's race, Logan Hanneman (APU/Fairbanks, Alaska) entered the heats as the top qualifier with Noel Keefe (UU/Steamboat Springs, Co.) Qualifying second, but it was Saxton who took the win for the day and the national title.
"I'm very excited with my win and it was a very enjoyable day of racing," said Saxton. "I was coming up that last hill with Logan Hanneman next to me. He is a strong finisher forcing me to do what I always do, try to run away from him."
Hanneman skied to second place on the podium with Keefe taking third.
RESULTS
Men and women's sprint