Hunter Henderson is Top American Finisher at Stubai Zoo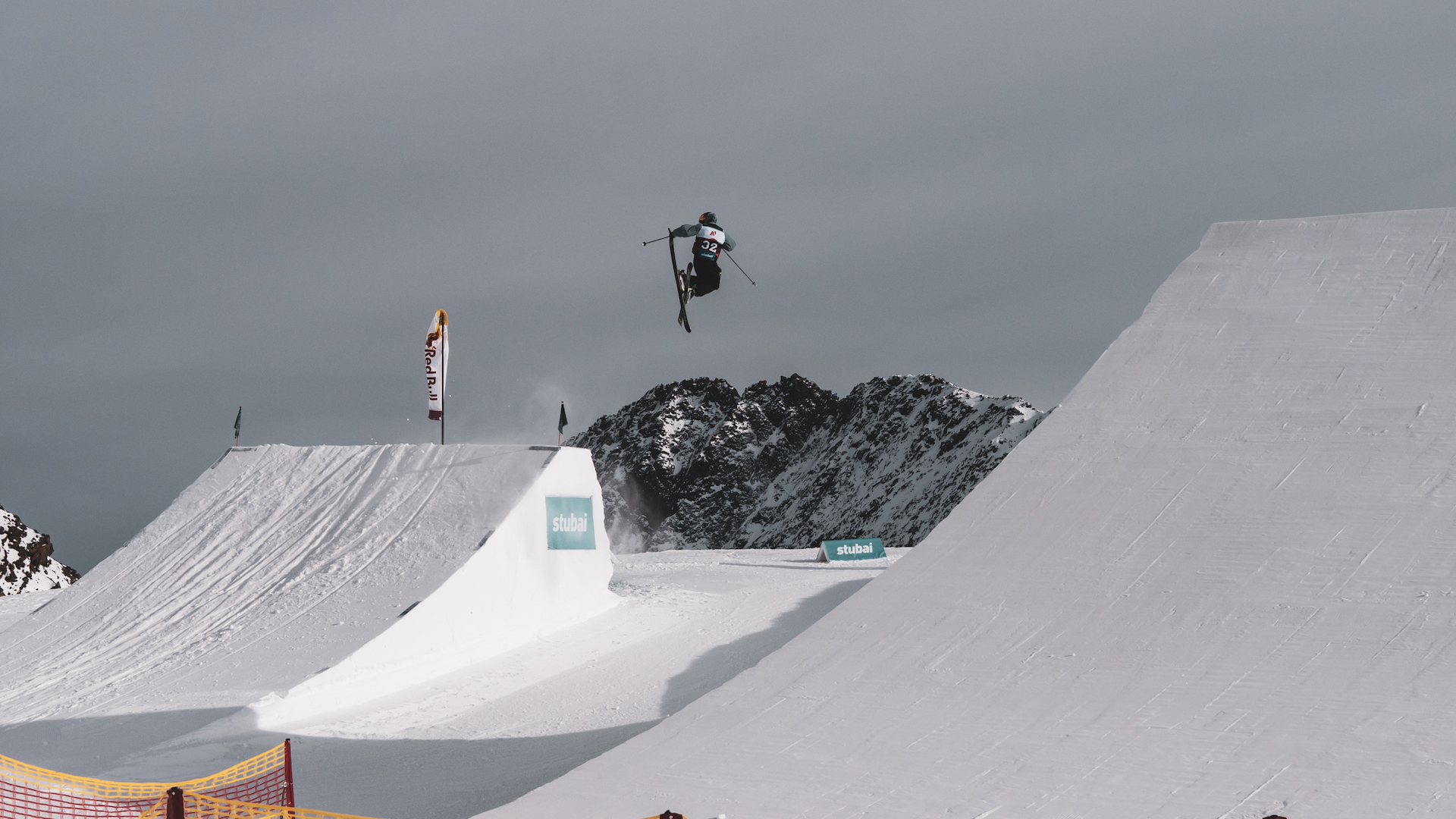 U.S. Freeski Rookie Team member Hunter Henderson came into Saturday's finals with the top qualifying score at the season-opening 2021/22 FIS Freeski slopestyle World Cup at Stubai Zoo. He put down two solid runs in the finals, but with the rest of the field firing on all cylinders, he was unable to break into the top three, earning a fourth-place finish. 
The sun was out, spirits were high and course conditions were all-time as Henderson earned his highest score of 83.74 on his first run. He led with a switch left side double cork 1620 tailgrab into a right double 1440 reverse tailgrab on the second jump. He put together a combination of technical tricks on the lower rail features including a high-scoring wallride 450 to pretzel 270 out. 
"All the U.S. athletes in finals were one small mistake away from being on the podium," said U.S. Freeski Team Head Coach Skogen Sprang. "Everyone skied great and we're proud of the runs they were going for. This was one of the most technical rail sections we've ever seen in a World Cup and look forward to continuing to work hard and push the level of the sport in the next event."
Defending FIS Big Air Crystal Globe Winner Birk Ruud from Norway earned the top spot in the end, with a score of 87.60, followed by Max Moffatt of Canada in second place with a 86.26, and Ferdinand Dahl of Norway in third with a 86.06. 
U.S. Freeski Pro Team member and seven-time X Games medalist Maggie Voisin earned a fifth-place finish with a score of 63.03, with Kelly Sildaru of Estonia earning first with a 88.68, Sarah Hoefflin of Switzerland in second with a 80.30, and Johanne Killi of Norway finished third with a score of 78.32. 
Elite level freeski competition will continue Dec.  2–4 , 2021 at the VISA Big Air presented by Toyota in Steamboat, Colo. 
RESULTS
Men's Freeski Slopestyle
Women's Freeski Slopestyle
FOLLOW
Instagram - @usfreeskiteam
Facebook - @usskiandsnowboard
Twitter - @usskiteam