Four Americans In Top 10 In Lillehammer Sprint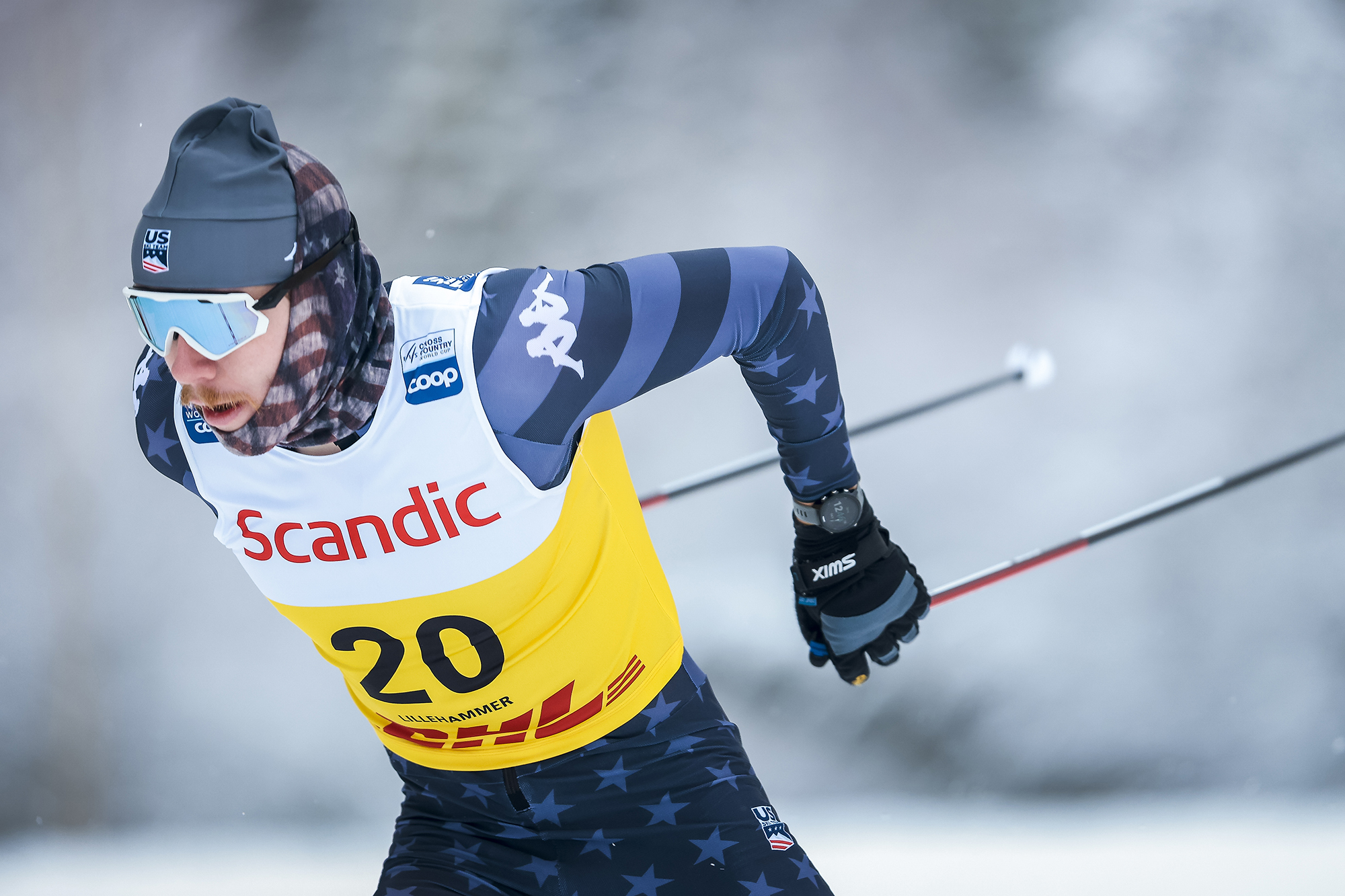 Jessie Diggins finished fourth to lead four U.S. Ski Team athletes into the top 10 in the FIS Cross Country World Cup freestyle sprint in Lillehammer, Norway, on Saturday. Ben Ogden posted a career-best World Cup result, finishing seventh, and Julia Kern and JC Schoonmaker each finished eighth. 
"We had some awesome skis out there," Diggins said, once again praising the effort of the U.S. service techs. "It was so cool seeing the U.S. Team as a whole having such a great day."
Diggins posted the fifth-fastest qualifying time and advanced to the finals after finishing second in the opening quarterfinal heat. She then advanced as the Lucky Loser in the semifinal heat. 
Kern was 20th in qualifying and came out swinging when she skied away from the field to take the opening-round win in the fifth heat. In the semifinals, Kern was locked in on the second Lucky Loser position, only to watch it slip away when Norway's Lotta Udnes Weng crashed in front of her in the closing 200 meters. 
"I was able to react pretty quickly and get around her," Kern said. "And I felt really strong coming into the finish, but that little blip and hiccup cost me. But that's sprint racing."
In the finals, Diggins was well-positioned on the first of two laps, but racing up the final climb into the finish, the Swedish duo of Emma Ribom and Maja Dahlquist put the hammer down and finished 1-2 with Norway's Tiril Udnes Weng in third.
"I had the skis, I just didn't have the gas and the sharp race form feeling in that final, but that's OK. I'm really happy with the day and the performance," Diggins said. 
In an impressive showing for the young U.S. men's team, three qualified for the heats, including Ogden, Schoonmaker, and Luke Jager, who posted a career-best World Cup freestyle sprint result, finishing 25th.
"Ben and JC and Luke, they skied so well," Diggins added. "I was really, really impressed. They were (so close) to getting into the final too. It was cool to feel that energy as a team out there today."
Ogden and Schoonmaker, who qualified 20th and 24th respectively, each won their opening quarterfinal heats to advance. Racing in the second semifinal heat, both were in the mix heading in the final 200 meters but came up short with overall World Cup leader Paal Goldberg of Norway leading countryman Ansger Evensen across the line to finish 1-2. 
In the men's finals, Norway's Johannes Kleabo put on another sprint show, skiing to his 55th World Cup victory. Italy's Frederico Pellegrino was second, and Norway's Evan Northug was third.
World Cup racing wraps up Sunday in Lillehammer with a 20k classic mass start.
RESULTS
Women's freestyle sprint
Men's freestyle sprint