Cochran-Siegle Leads U.S. in Hinterstoder AC; Women's AC Canceled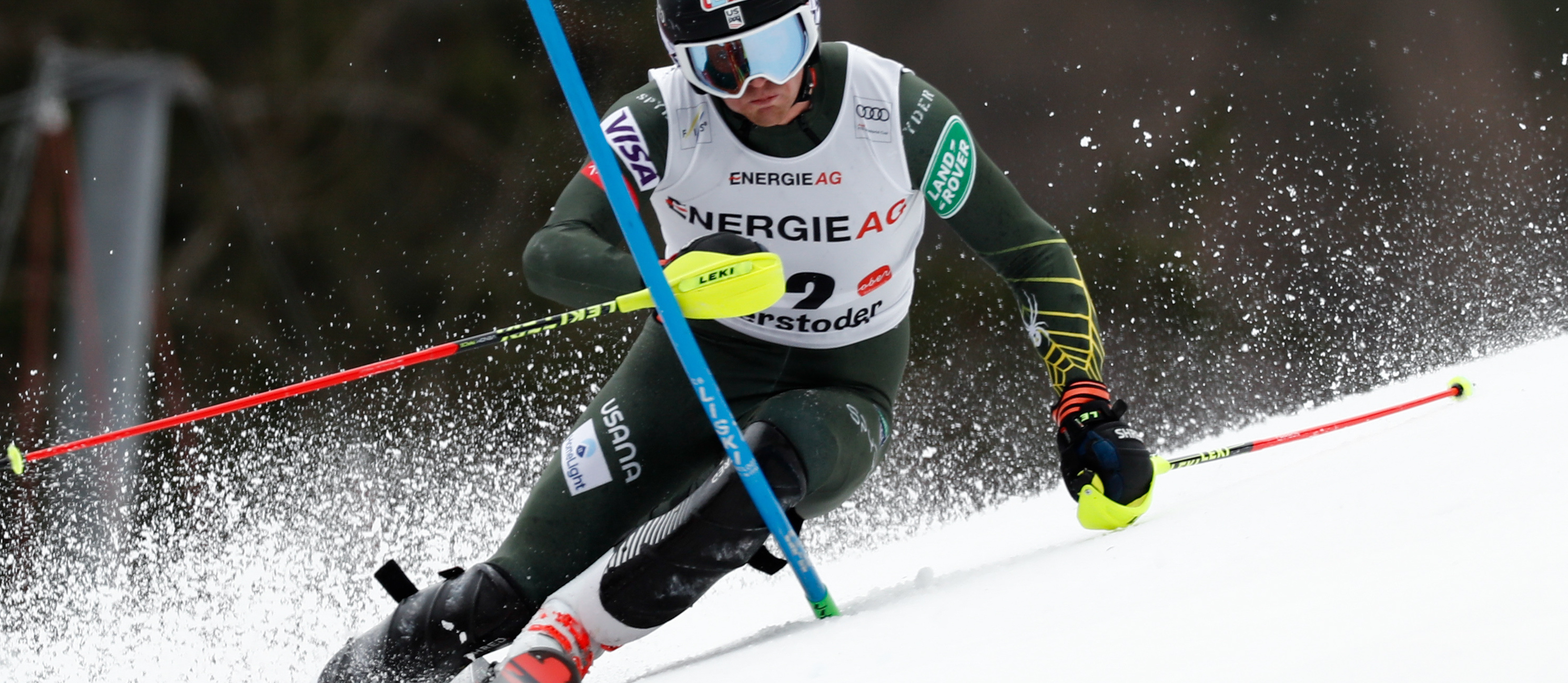 Ryan Cochran-Siegle led the Land Rover U.S. Alpine Ski Team in Sunday's alpine combined, finishing 18th. 
France's Alexis Pinturault was the second-fastest in the super-G portion of the alpine combined, and skied the fastest slalom run of the day, earning his second alpine combined victory of the season and the discipline globe to boot. Switzerland's Mauro Caviezel was second, .99 seconds out, while Norway's Aleksander Aamodt Kilde rounded out the podium in third, 1.25 seconds off the pace. 
With a 9:45 am first run start time, athletes enjoyed considerably better conditions for the super-G portion of the alpine combined, in which Bryce Bennett grabbed a solid ninth-fastest time, while Ryan was 11th, Ted Ligety 18th, George Steffey was 30th, and Kyle Negomir 42nd. 
The Americans struggled in the slalom portion of the combined, with the springlike conditions creating a deep groove in the surface. Ted opted not to start in the slalom portion of the combined, while Ryan finished 18th and Bryce played it smart for the finish, ending up in 21st overall but (more importantly) earning a valuable FIS super-G result (Note: competitors in the combined could get a separate FIS super-G result, but only if they successfully complete both runs of the race). George Steffey—who was starting in just his second World Cup—was en route to his first World Cup points when his tips crossed in the slalom, and he did not finish. Kyle Negomir was 36th. 
With his third-place, Aleksander Aamodt Kilde continues to lead in the overall standings with 1082 points, while Alexis Pinturault moved up one spot to second, with 1048 points, followed by Henrik Kristoffersen—who was 11th in Sunday's uncharacteristic alpine combined start, making it his second-ever World Cup AC start —with 981 points. 
Up next, the men will ski a giant slalom on Monday. 
Women's Alpine Combined in La Thuile, Italy Canceled
Due to heavy snowfall, Sunday's alpine combined in La Thuile, Italy was canceled and it will not be replaced. Like Saturday, the event was slated to be held in front of limited spectators as a matter of precaution against the coronavirus, which is providing ongoing concerns.
Federica Brignone won the alpine combined globe, as she won both of the alpine combined races on this season's calendar, making it the first globe of Federica's career. She currently leads in the overall standings by 153 points ahead of Mikaela Shiffrin, who is still absent from the World Cup tour following her father's passing. Corinne leads the fight for the super-G globe by 19 points over Federica, with just one super-G race remaining at World Cup Finals. Mikaela's return to Europe and to competition is still unknown. 
The originally scheduled giant slalom and slalom series in Ofterschwang, Germany on March 7-8 has been canceled and will not be replaced. Up next for the women is a tech series including parallel slalom, giant slalom and slalom events in Åre, Sweden on March 12-14. 
RESULTS
Men's Alpine Combined
STANDINGS
Men's Overall
Men's Alpine Combined
Women's Overall
Women's Alpine Combined
HOW TO WATCH
All times EST
Monday, March 2
3:15 a.m. - Men's giant slalom run 1, Hinterstoder, AUT - NBC Sports Gold
6:00 a.m. - Men's giant slalom run 2, Hinterstoder, AUT - NBC Sports Gold
*Same-day delayed broadcast
**Next-day broadcast
Note: All televised events to stream across NBCSports.com, NBC Sports app, OlympicChannel.com, and Olympic Channel: Home of Team USA app. 
Exclusive commercial-free coverage will be available for subscribers of the NBC Sports Gold Pass, available here: https://www.nbcsports.com/gold/snow.