Brennan, Schoonmaker, Patterson Siblings Dominate L.L.Bean U.S. Cross Country Championships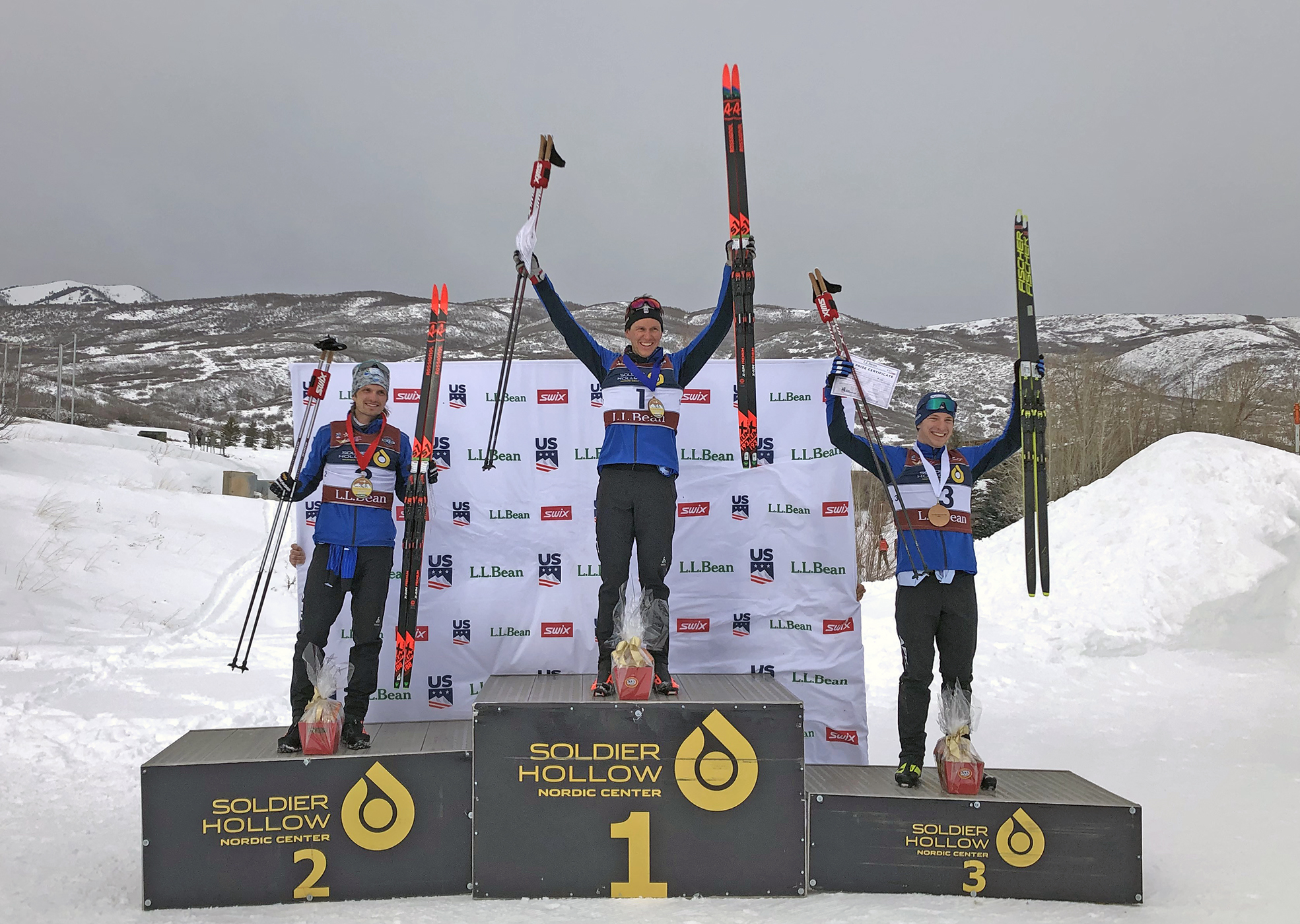 Rosie Brennan wrapped up her holiday break from the FIS World Cup Tour with a victory in the 20k freestyle at the L.L.Bean U.S. Cross Country Championships at Soldier Hollow.
"It was so great to race at home and have my family and friends cheering me on the whole way," Brennan said. "With COVID, even my Mom has been unable to watch me race for years, so it felt really special to be able to race with a hometown crowd before heading to Bejing."
Brennan led at every interval in the 20k race, followed by Rosie Frankowski in second and Caitlin Patterson in third. However, Caitlin Patterson found the most success at the three-race championships, arguing for nomination to Team USA for the 2022 Olympic Winter Games. Caitlin Patterson surprised the freestyle sprint field with the victory, followed by another win in the 10k classic interval start. Katharine Ogden, who left the FIS Tour de Ski following the fifth stage to return to Utah and race, was second, followed by Mariah Bredal in third.
Caitlin's brother Scott Patterson, who spent Period 1 of the World Cup Tour searching for form after recovering from wrist surgery this past fall, took the men's 30k freestyle win, with David Norris in second and Hunter Wonders in third. 
JC Schoonmaker took home his first national title in the men's freestyle sprint, followed by Logan Diekman in second and Noel Keeffe in third. In the men's 15k classic start, Adam Martin took the win, with Scott Patterson in second and Schoonmaker in third.
RESULTS
Jan. 2: Women's freestyle sprint
Jan. 2: Men's freestyle sprint
Jan. 4: Women's 20k freestyle mass start
Jan. 4: Men's 30k freestyle mass start
Jan. 6: Women's 10k classic individual start
Jan. 6: Men's 15k classic individual start