Goldberg Top 20, Women Find Top 30 in Speed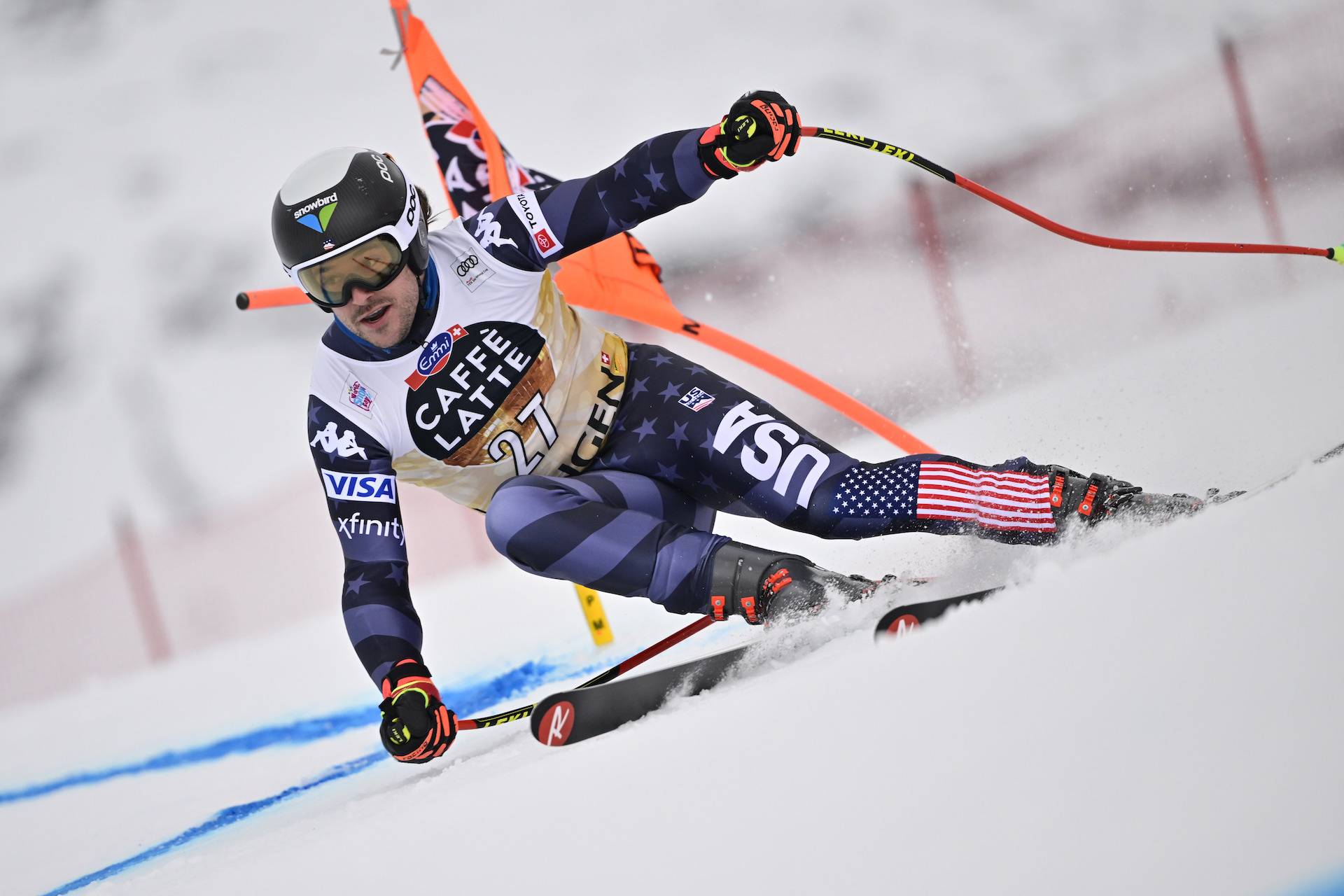 The Stifel U.S. Alpine Ski Team was back in action Saturday for more speed races. The men finished the speed portion of the Audi FIS Alpine Ski World Cup weekend in Wengen, Switzerland with a downhill, while the women were in St. Anton for the first of two super-G races.
Stifel U.S. Alpine Ski Team member Jared Goldberg was the top finisher for the men's team in 20th place. Teammate Bryce Bennett finished in 26th place. Travis Ganong found 36th place, Sam Morse 39th, and Kyle Negomir in 49th. Ryan Cochran-Siegle and Erik Arvidsson did not finish, but they are ok.
"My run was really good on the top and I carried a lot more speed on the road," said Goldberg. "I was trying to be smooth and find the finish after I crashed hard in Bormio."
The downhill podium included Norwegian skier Aleksander Kilde who continued his dominant speed skiing with another win. Second place went to Swiss skier Marco Odermatt and Italian skier Mattia Casse was third. The Wengen World Cup continues with a men's slalom race on Sunday. The speed team will refocus on the next famous speed events in Kitzbuhel, Austria next week.
"I feel good heading into Kitzbuhel," said Goldberg. "Today is something I can build on."
The women's speed team was in action Saturday with a super-G in St. Anton, Austria. The course had difficult light with many challenging turns and bumps. The Stifel U.S. Alpine Ski Team women finished with two in the top 30: Bella Wright in 28th and Breezy Johnson in 29th. Keely Cashman landed in 36th and Lauren Macuga in 37th. Tricia Mangan did not finish.
The super-G podium included Italian skier Frederica Brignone in first and Swiss skiers Joana Haehlen and Lara Gut-Behrami in second and third.
The women's speed team will refocus for another day of super-G on Sunday.
RESULTS
Men's downhill
Women's super-G
HOW TO WATCH
Sunday, Jan 15, 2023
4:15 a.m. FIS Alpine World Cup, Men's slalom, first run, Wengen, Switzerland, streaming on skiandsnowboard.live
5:30 a.m. FIS Alpine World Cup, Women's super-G, first run, St. Anton, Austria, streaming on peacock.com
4:15 a.m. FIS Alpine World Cup, Men's slalom, second run, Wengen, Switzerland, streaming on skiandsnowboard.live