Goepper Collects Record Fourth X Games Slopestyle Gold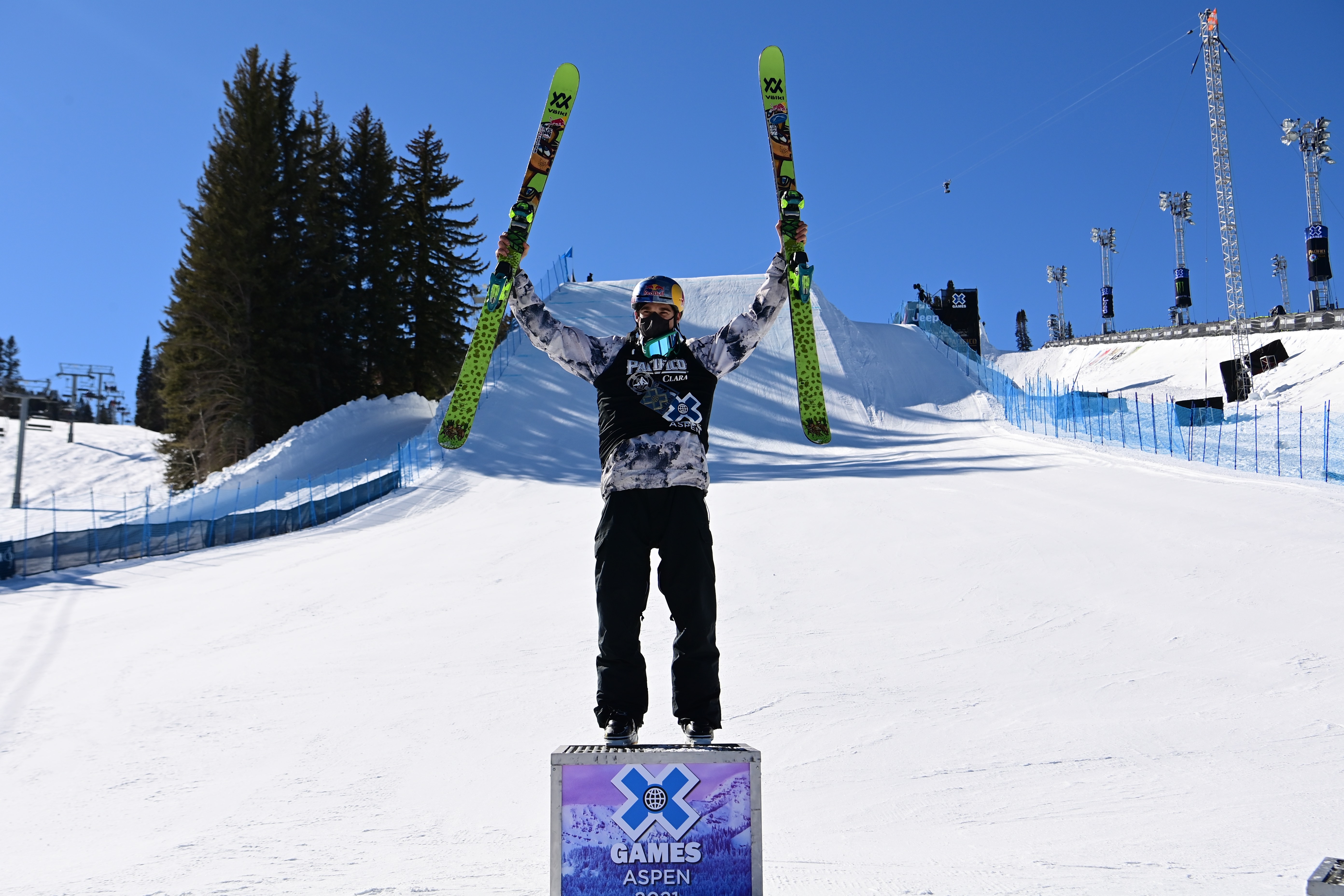 Under bluebird skies and perfect conditions, two-time Olympic slopestyle medalist Nick Goepper stepped up on the final day of X Games Aspen 2021 to earn his fourth slopestyle gold and his first X Games podium since 2017. 
"This win feels incredible and it's validating," said 26-year-old Goepper. "Especially with all the hard work I've been putting in. After a few years off the podium, a little self-doubt started to creep in, but my body feels great, my mind sharp, and I'm stoked to keep going and represent the over 25 crowd. My friends and teammates have played a major part in keeping me going. I also got married a couple of years ago and my wife has been incredibly supportive. Life has really changed over the last few years and I'm loving it - being grown-up that is!"
During the post event podium interviews, there seemed to be a consensus amongst the field that this year's X Games course was difficult but enjoyable. 
"I think this course, in particular, was really challenging, which I think is really fun," said Goepper. "Some of our best tricks were tough to throw, especially on the quarterpipe take-offs, but you just have to adapt. I think with the long challenging course, physical stamina played a big part, and I tried to spend my energy wisely."
 
According to X Games, Goepper's win has him surpassing freeskiing legend Tanner Hall in the record books to become the only skier to win X Games slopestyle four times. 
Norway's Ferdinand Dahl took silver and Canada's Evan McEachran went home with the bronze. 
The freeskiers closed out their X Games program with the crowd favorite knuckle huck, where Sweden's Henrik Harlaut earned his first-ever knuckle huck gold. 
 
RESULTS
Men's ski slopestyle
Men's ski knuckle huck
REPLAY
Men's ski slopestyle
 
FOLLOW
Instagram -  @usfreeskiteam 
Facebook - @usskiandsnowboard
 
Interested in organization, athlete, and event related news?
Sign up for our Daily or Weekly Update
Learn more about how to support the U.S. Freeski & Snowboard Teams.