Ferreira, Wise 1-2 at X Games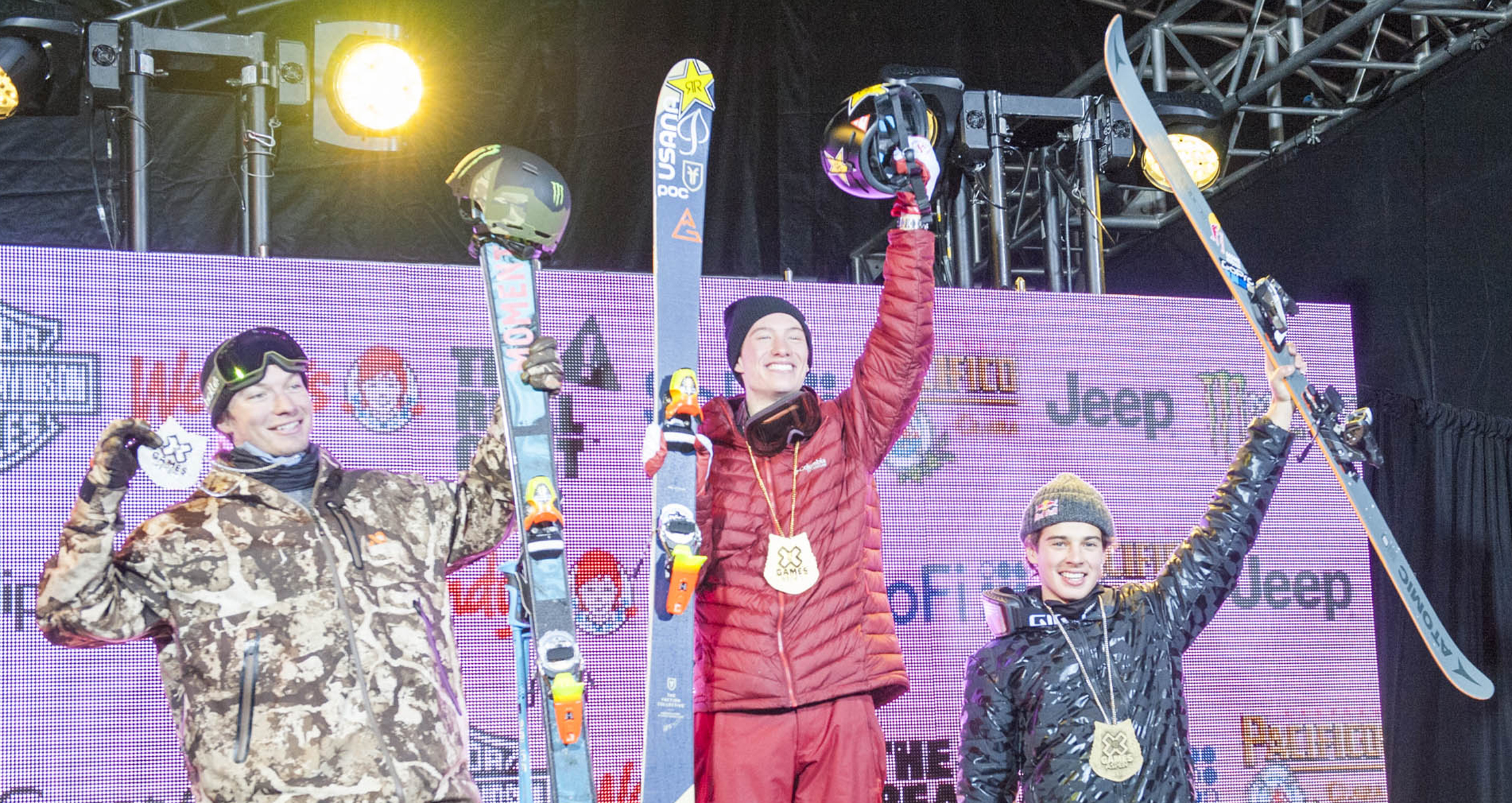 Aspen local, 2018 PyeongChang Olympic silver medalist, and U.S. Freeski Pro Team member Alex Ferreira (Aspen, Colo.) made his childhood dreams come true on Thursday with a performance of a lifetime.
"I feel phenomenal, I can't believe what just happened," Ferreira said after winning the X Games superpipe with a run that included four double corks and an extremely stylish switch cork 720 japan grab all with significant amplitude. "I am the happiest person in the world right now and this is the best day of my life. I would change literally nothing about this night. "
Ferreira now sets his sights on the 2019 FIS World Championships in Park City, Utah, Feb. 1-10.
"I'm looking forward to World Championships," he said. I've never been there before, I've never been invited so I'm really excited to just be a part of it."
David Wise (Reno, Nev.) was second and Nico Porteous of New Zealand was third.
"I had to dig deep tonight for sure," said Wise. "I didn't land a single run in practice and I fell twice in the first two runs, but I have been there before. I gave it everything I had and put one down to end up on the podium. "I am especially stoked for Alex! It's always great to share the podium with Alex and Nico."
Wise also shared his excitement about the World Championships right around the corner.
"I love the concept of having the World Championships on American soil," he said. "I could not be more excited. I have always had an affinity for the Park City halfpipe. It's on a steep pitch, that means athletes are going to be going big. Plus, I left something to be desired tonight, I didn't get my switch right double cork in tonight and that's something I look forward to for World Champs."
For the ladies, top U.S. results in the superpipe included Olympic bronze medalist Brita Sigourney (Carmel, Calif.) in fourth and Maddie Bowman (S. Lake Tahoe, Calif.) in fifth.
"I'm happy I put down my runs," said Sigourney. "I was definitely a little nervous after not having great training the last two days. I'm glad I landed my runs, but I know I can do better. I'm looking forward to World Championships and I'm planning on getting some time in the pipe before then. It's always good to have my family here, it's social a social event and it feels great to have their support behind me no matter what the result"
To close out the first day of X Games competition, Jamie Anderson (S. Lake Tahoe, Calif) earned a second consecutive bronze medal in X Games snowboard big air. She suffered a hard crash, which left her shaken up, but her previous runs kept her on the podium to close out the competition.
HIGHLIGHTS
Alex Ferreira gold medal run
David Wise silver medal run
RESULTS
Men's ski superpipe
Women's ski superpipe
Women's snowboard big air
HOW TO WATCH
FREESKI
Friday, Jan. 25
12:00 p.m. - Women's slopestyle - Aspen, Colo. - @XGames
12:00 p.m. - Men's big air elimination - Aspen, Colo. - @XGames
9:00 p.m. - Women's big air - Aspen, Colo. - @XGames
10:35 p.m. - Women's big air - Aspen, Colo. - ESPN

Saturday, Jan 26
10:00 p.m. - Men's big air - Aspen, Colo. - ESPN

Sunday, Jan. 27
2:00 p.m. - Men's slopestyle - Aspen, Colo. - ESPN2
SNOWBOARD
Friday, Jan. 25
12:00 p.m. - Men's slopestyle elimination - Aspen, Colo. - @XGames
10:35 p.m. - Men's snowboard big air - Aspen, Colo. - ESPN

Saturday, Jan 26
1:00 p.m. - Women's slopestyle - Aspen, Colo. - ABC
1:00 p.m. - Men's slopestyle - Aspen, Colo. - ABC
8:30 p.m. - Knuckle Huck - Aspen, Colo. - @XGames
10:00 p.m. - Women's superpipe - Aspen, Colo. - ESPN

Sunday, Jan. 27
8:30 p.m. - Men's superpipe - Aspen, Colo. - ESPN