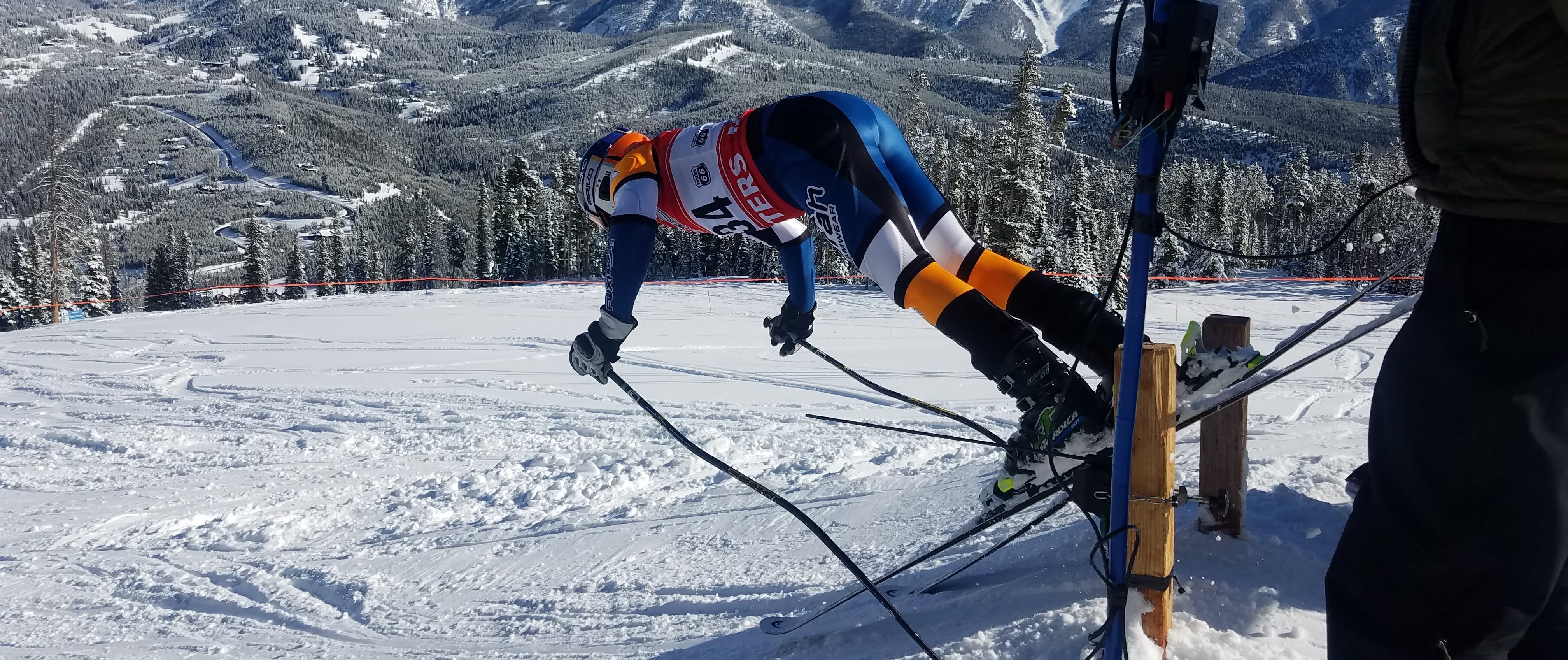 Masters Training
Training programs and camps are offered across the United States in each division throughout the entire year. Opportunities range from single day drop-in to multi-day and season long. Some race events are preceded with on-location training days.
U.S. Ski & Snowboard Sport Education Videos
Includes videos for drills, proper technique, physical fitness, and mental training.
2019 Spring/Summer/Fall Training Camps
Mammoth Masters
Head coach Pierre Jeangirard will be running weekend SL and GS training sessions at Mammoth through Memorial Day at the end of May. Cost is $100/day; contact Pierre directly at katopj@aol.com if interested.
April 27-28: GS
May 4-5: SL
May 11-12: GS
May 18-19: SL
May 25-27: GS
BD Performance Racing
Timberline, OR
May 4-5: SL+GS
May 18-19: SL+GS
May 25-27: drill-building+SL+GS
Mount Bachelor Ski Education Foundation
Mount Bachelor, OR
May 7-26
GTI Sports
Mammoth Mountain, CA
April 27 - May 4
Mt. Bachelor, OR
dates TBD
Mt. Hood, OR
dates TBD
Red Lodge Summer Race SL Camp
Beartooth Pass, MT
dates TBD
Ligety Weibrecht Ski Camp
Mt. Hood, OR
ADL Mahre Camp: June 19-23 (3 and 5 days camps)
Willy Camp
Mt. Hood, OR
June 24-28/July 1-5, July 8-12, July 15-19/July 22-26
Party Beach Ski Camps
Mt. Hood, OR
July 12-19
Tichy Race Camps
Mt. Hood, OR
June 5-12, June 12-19, June 19-26, June 26 - July 3, July 3-10, July 10-17, July 17-24, July 24-31, July 31 - Aug 7, Aug 7-14
Hintertux Glacier, Austria
September 22 - October 6
Pratte Ski Camps
Zermatt Switzerland
August 4-17, September 21-Oct 1
Whistler, BC
Various package options June 15 - July 6
South American Masters Race Camp
Nevados de Chillan, Chile
September 4-16
more details
2018-2019 Season Camps
This list is only a sampling of what is available - see the Division Training Links section of this page and click on your local division to see a full listing of opportunities. See a training opportunity missing? Contact your division leadership and let them know!
Midwest Masters Fall Copper Camp
Copper, CO
November 25-28, 2018
Tichy Racing Camps
Copper Mountain, CO
November 2-9, 2019
November 9-16, 2019
GTI Sports
Copper Mountain, CO
dates TBD

Pratte Ski Camps
Copper Mountain, CO
Various options October 26 - November 16
Mount Tremblant, Quebec
Various options December 1-13
Dust-the-Rust-Off Camp
Red Lodge, MT
December 5-9, 2018
Kristina Koznick Masters Camp
Afton Alps, MN
January 4-5, 2019
Mount Snow Masters Race Camp
Mount Snow, VT
January 15-18, 2019
Whitetail Masters Training Camp
White tail, PA
January 22, 2019
Big Sky Ski Education Foundation Training Camps
Big Sky, MT
January 21-24, 2019 and March 4-8, 2019
Additional Racing/Training Opportunities