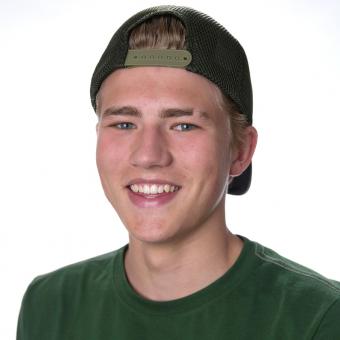 Q: What is your favorite memory as a competitor (so far)?
A: Second place in the relay at junior worlds. It was truly amazing to come down that home stretch behind only Norway and see my teammates and friends waiting there, knowing we're about to make history, then coming in and just drinking it in with the whole team. It was such a crazy day and it validated so many things we thought were possible but were not totally sure.
Q: What are your go-to travel items?
A: All the classics, but I'd say what sets me apart is bringing a clothesline and detergent for sink washing!
Q: Who's the most famous person you've ever met?
A: Barack Obama
Results
FIS JUNIOR WORLD CHAMPIONSHIPS
Silver, 4x5k relay, Goms, SUI, 2018
15th, Skiathlon 10/10km C/F, Goms, SUI, 2018
U.S. NATIONAL CHAMPIONSHIPS
6th, 15K FS, Anchorage, Alaska, 2017
8th, Sprint FS, Anchorage, Alaska, 2017