Telluride, Colorado's Lucas Foster is an experienced snowboarder. From his training and dedication to the sport, he has achieved many accolades such as his involvement and 17th place finish in the 2022 Olympics, two-time podium in the NorAm Cup, second in the U.S. championships, and many notable placements in other competitions. Growing up, Lucas did not even have a halfpipe in his area and could only ski halfpipes in other areas five to ten times a year. It was not until later in his snowboarding career that he was able to really glue himself to the halfpipe and rip it as much as possible. Outside of snowboarding, Lucas is very focused on health and wellness and says skateboarding is the most considerable influence on his snowboarding career.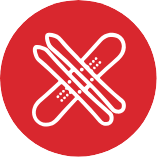 U.S. Grand Prix
6th place, SB HP, Aspen, CO, 2021 5th, SB HP, Mammoth Mountain, Calif., 2022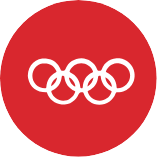 Olympics
17th, SB HP, Beijing Olympics, 2022
"With intensity comes grace"
4 Things You Didn't Know About Lucas Foster
1. His home mountain didn't have a halfpipe growing up, so he rode halfpipe 5-10 days a season until 2018.
2. Skateboarding is the biggest influence on his snowboarding career.
3. He is very passionate and conscious of health and wellness.
4. Health and wellness is a priority in his life.