Wright Skis Free and Grabs a Top-15 in Val di Fassa Downhill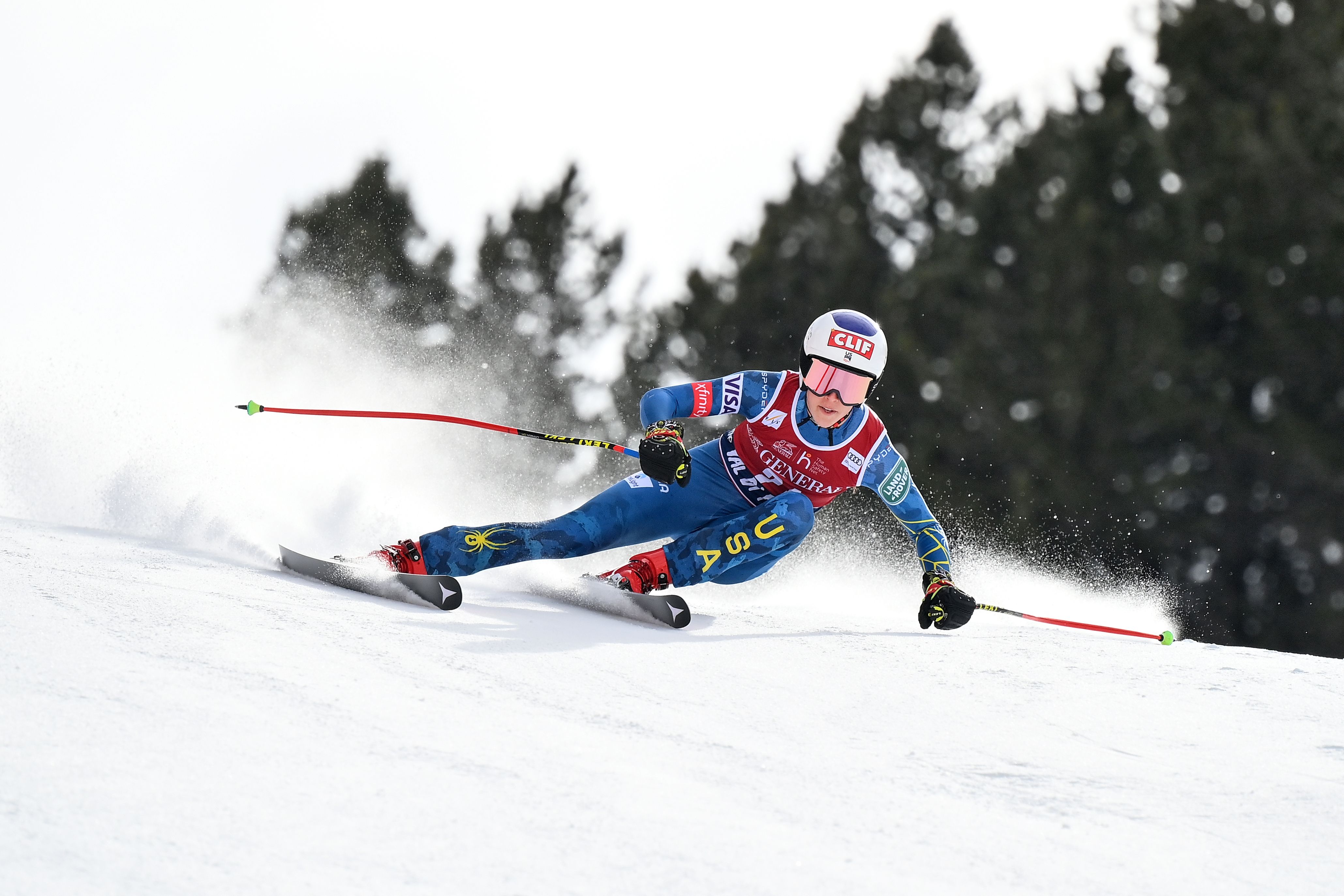 On another beautiful downhill day at Val di Fassa, Italy, Bella Wright led the Land Rover U.S. Alpine Ski Team scoring yet another career-best, skiing with confidence into her career-first FIS Ski World Cup top-15, in 14th.
Switzerland's Lara Gut and Corinne Suter once again impressed, going 1-2 in Saturday's downhill, with Gut absolutely slaying and skiing with confidence, an impressive .32 seconds ahead of teammate Suter. Germany's Kira Weidle was third, .68 off Gut's pace. It's been an impressive run for Gut, who swept the downhill series at Val di Fassa, and is the favorite for Sunday's super-G, having won the last four World Cup super-Gs and the world title in the discipline. 
Wright, who is in her first full World Cup season, has scored points in eight World Cups this season—four super-Gs and four downhills. After a disappointing 31st place finish on Friday, Wright was aiming to ski more free, aggressive, and playful on Saturday. She nailed it, earning herself her first top-15. 
"I'm much happier with today's skiing, I felt like it was more like myself," Wright reflected following her run. "Yesterday I was very timid and kind of on the inside ski quite a bit. So, today felt way more aggressive and playful, which was my goal, and I felt a little more free, which was nice. The slope was grippier than other days, I thought it was bumpier in the same turns and darker today, I thought it was great snow, great surface, and the course was super fun. I'm really happy with the day, it's exciting."
Wright, who hails from Salt Lake City, Utah, and grew up ripping around the Wasatch with Snowbird Sports Education Foundation, is a strong technical skier and feels more comfortable in super-G. "I feel very good about super-G tomorrow, I consider myself more of a super-G skier," she said, "so I'm looking forward to tomorrow and hopefully am going to ski as free as I did today." 
Unfortunately, Breezy Johnson, who was tied with Suter and ranked second in the downhill standings, leaned in after the third split and crashed through the nets. She did get up and ski down and was OK. However, after Saturday's downhill, Suter is now within striking distance of the Crystal Globe, with one downhill remaining, 410 points to Sofia Goggia's 480. Gut has moved ahead of Johnson in third, with 383 points. Johnson is currently ranked fourth, with 330 points. 
Johnson had blazing fast with incredible consistency all season, having been top-five in all six World Cup downhills coming into Saturday, including four podiums. With one downhill remaining, Johnson will not have the chance to climb the standings ahead of Goggia, but she can still move up and look for her first World Cup victory at World Cup Finals in Lenzerheide. Having finished the 2020 season ranked 20th, Johnson has shown during the 2021 season that she belongs at the top and is among the best in the world. 
Laurenne Ross also started for the Americans but crashed and DNFed. She is also thankfully OK. 
The women will wrap their weekend with a super-G on Sunday—the final speed race prior to World Cup Finals in Lenzerheide, Switzerland. 
RESULTS
Women's downhill
HOW TO WATCH
All times EST
Saturday, Feb. 27
6:30 p.m. FIS Alpine World Cup Women's Downhill - same-day broadcast, Val di Fassa, ITA, Broadcast NBCSN
Sunday, Feb. 28
4:00 a.m. FIS Alpine World Cup Men's Giant Slalom, run 1 - LIVE, Bansko, BUL, Streaming Peacock
5:00 a.m. FIS Alpine World Cup Women's Super-G - LIVE, Val di Fassa, ITA, Streaming Peacock
5:00 a.m. FIS Alpine World Cup Women's Super-G - LIVE, Val di Fassa, ITA, Broadcast Olympic Channel
7:00 a.m. FIS Alpine World Cup Men's Giant Slalom, run 2 - LIVE, Bansko, BUL, Broadcast Olympic Channel
7:00 a.m. FIS Alpine World Cup Men's Giant Slalom, run 2 - LIVE, Bansko, BUL, Streaming Peacock
2:30 p.m. FIS Alpine World Cup Women's Super-G - same-day broadcast, Val di Fassa, ITA, Broadcast NBCSN