Baumgartner Second At Montafon SBX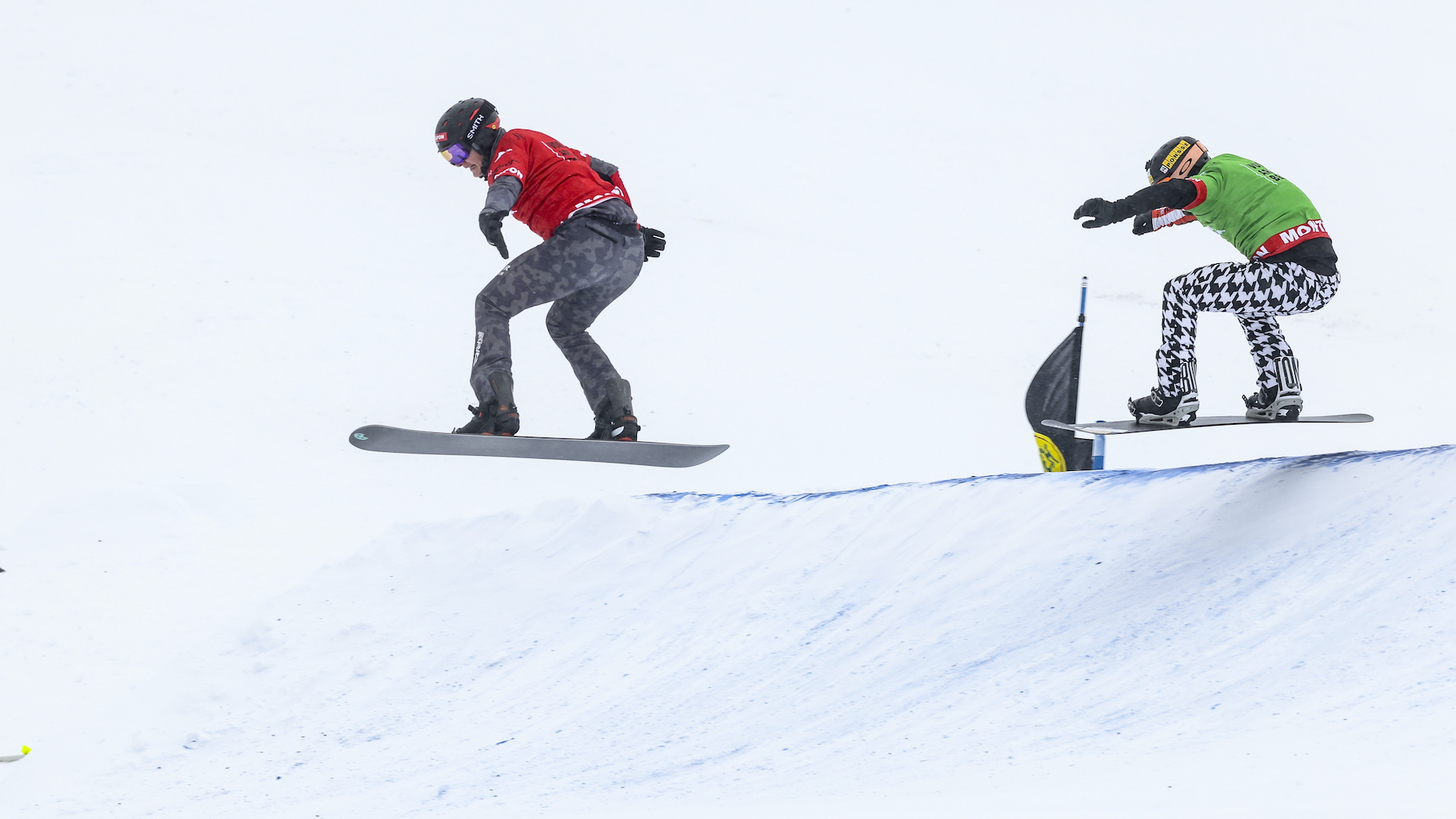 It proved to be a challenging qualification week for the teams at Montafon, the weather was throwing a lot at the competitors and the event organizers with snowfall threatened to postpone the race. As luck would have it, there was a clearing in the weather that allowed the race to continue. Stay focused and don't let up is a theme we saw at this event. 
The men's Snowboard Cross final had a tight field at the gate with the defending SBX and local hero, Austria's Alessandro Haemmerle, Team USA's Nick Baumgartner—coming off a third-place finish at the Secret Garden season opener in China—and two young athletes from the Team Germany, Marin Noerl, and Umito Kirchwehm. It was going to be a battle all the way to the finish. 
Out of the gates, Noerl took the lead and held it for a considerable time. On his home turf, Alessandro held his composure and the second place position keeping up the pressure. In third place was Baumgartner, using his years of experience and skill to keep the pressure on Haemmerle and Noerl. On the second-to-last large turn, Noerl lost control and fell, opening the lead to Haemmerle. With a sealed victory Haemmerle took first, close behind Baumgartner who sealed the second-place position, with Kirchwehm in third place. 
After the race, Baumgartner shared, "This has been an amazing start to my season and I couldn't be more excited. I've always loved racing in Montafon, the people here are so nice and so welcoming to all us athletes. This course made for some tight racing and it was my experience that helped me make smart decisions that got me through the heats and onto the box."  
For the women's team, it was the weather, stiff competition, and challenging terrain that really made it difficult during the races. Team USA's Stacy Gaskill took sixth in the overall standings at Montafon. 
U.S. Ski & Snowboard Coach Peter Foley said that the qualifications were a challenge for the teams. "Nick and Stacy had really good races today. Nick really showed veteran racing skills making incredible passes and calmly weaving his way through traffic."
Next stop for the SBX team—Cervinia, Italy, Dec. 17–18.