2019-20 U.S. Cross Country Ski Team Stacked with Talent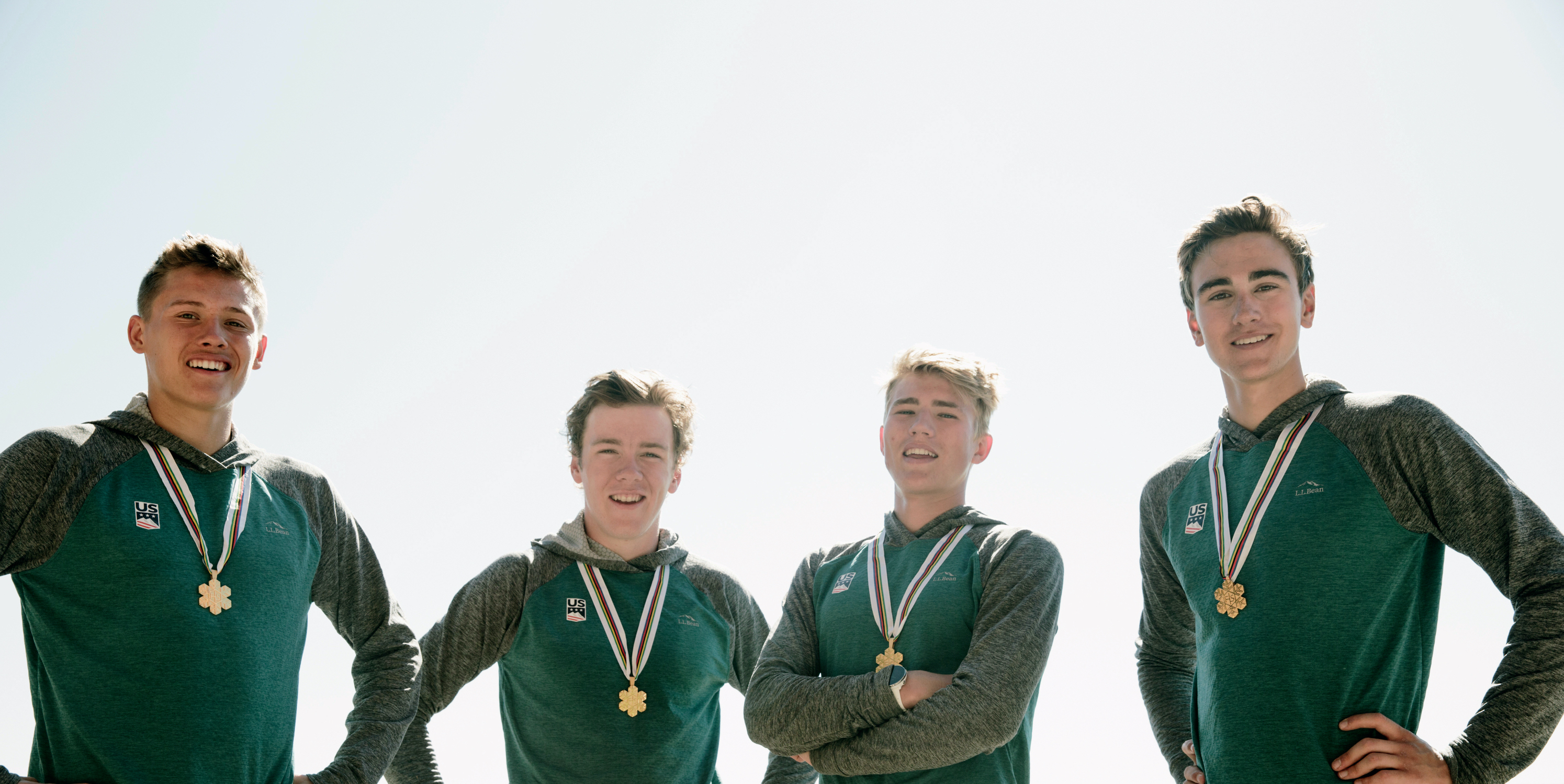 U.S. Ski & Snowboard has announced the 20 athletes of the Davis Cross Country National Team Program for the 2019-20 season who will open their World Cup season Nov. 29-Dec. 1 in Ruka, Finland, and the SuperTour season Dec. 6-8 in Canmore, Alberta.
"We've been really impressed with the fitness, professionalism, and motivation of all the U.S. Ski Team athletes this summer," said U.S. Ski & Snowboard Cross Country Program Director Chris Grover. "The athletes are making big steps forward technically and physiologically. All the personal coaches and club partners have been doing an impressive job of preparing these national team athletes, and we are excited to watch them race this season. We expect American athletes to have some breakthrough performances all season long, from the Norwegian opener in Beitostølen, to the World Junior and U23 Championships, to the Minneapolis, USA World Cup."
Jessie Diggins and Simi Hamilton will lead an experienced team of athletes heading into the 2019-20 FIS Cross Country World Cup season, which includes the return of World Cup racing to the U.S. for the first time in 19 years on March 17 in Minneapolis, Minn. Other North American World Cup events will also include Quebec City, Canada, March 14-15, and for the second consecutive season, the World Cup Finals will also be held on North American soil in Canmore, Alberta, Canada, March 20-22. All 11 members of the U.S. Cross Country A & B Team will kick off the season in Ruka. 
The 2019-20 team also includes the largest D-Team the United States has fielded in many years with nine athletes, including all four members of the gold-medal-winning 2019 FIS Junior World Ski Championships men's relay team: Luke Jager, Ben Ogden, Johnny Hagenbuch, and Gus Schumacher. Members of the D-Team will open their competitive season in Canmore. 
2019-20 Davis Family Cross Country National Team Program
(Hometown; Club; Birthdate)
A TEAM
Men
Erik Bjornsen (Winthrop, Wash.; Alaska Pacific University Nordic Center; 7/14/91)|
Simi Hamilton (Aspen, Colo.; Stratton Mountain School Elite Team; 5/14/87)
Women
Sadie Bjornsen (Winthrop, Wash.; Alaska Pacific University Nordic Center; 11/21/89)
Rosie Brennan (Anchorage, Alaska; Alaska Pacific University Nordic Center; 12/21/98
Sophie Caldwell (Peru, Vt.; Stratton Mountain School Elite Team; 3/22/90)
Jessie Diggins (Afton, Minn.; Stratton Mountain School Elite Team; 8/26/91)
B TEAM
Men
Kevin Bolger (Minocqua, Wisc.; Sun Valley Ski Education Foundation; 4/11/93)
Scott Patterson (Anchorage, Alaska; Alaska Pacific University Nordic Center; 1/28/92)
Women
Julia Kern (Waltham, Mass.; Stratton Mountain School Elite Team; 9/12/97)
Caitlin Patterson (Anchorage, Alaska; Craftsbury Nordic; 1/30/90)
Hailey Swirbul (Aspen, Colo.; Alaska Pacific University Nordic Center; 7/10/98)
D TEAM
Men
Johnny Hagenbuch (Ketchum, Idaho; Sun Valley Ski Education Foundation; 10/1/2001)
Luke Jager (Anchorage, Alaska; APU/University of Utah; 1/17/00)
Noel Keeffe (Steamboat Springs, Colo.; SSWSC/University of Utah; 8/24/99)
Zak Ketterson (Bloomington, Minn.; NMU; 4/2/97)
Ben Ogden (Landgrove, Vt.; Stratton Mountain School/University of Vermont; 2/13/00)
Gus Schumacher (Anchorage, Alaska; Alaska Winter Stars; 7/25/00)
Women
Hannah Halvorsen (Truckee, Calif.; Alaska Pacific University Nordic Center; 2/19/98)
Novie McCabe (Winthrop, Wash.; MVNT; 12/15/01)
Kendall Kramer (Fairbanks, Alaska; NSCF-FXC; 6/25/02)
Cross Country Coaches and Staff
Cross Country Program Director:  Chris Grover
World Cup Coach:  Matt Whitcomb                    
World Cup Coach:  Jason Cork                              
D-Team Coach:  Bernie Nelson                                                                        
Cross Country Sport Development Manager:  Bryan Fish            
Cross Country Sport Coordinator: Adam St. Pierre              
Communications Manager: Tom Horrocks
Service Staff
Head of Service:  Oleg Ragilo           
World Cup Service:  Jean-Pascal Laurin
World Cup Service:  Per-Erik Bjørnstad    
World Cup Service:  Tim Baucom                        
World Cup Service:  Eli Brown    
World Cup Service:  Karel Kruuser