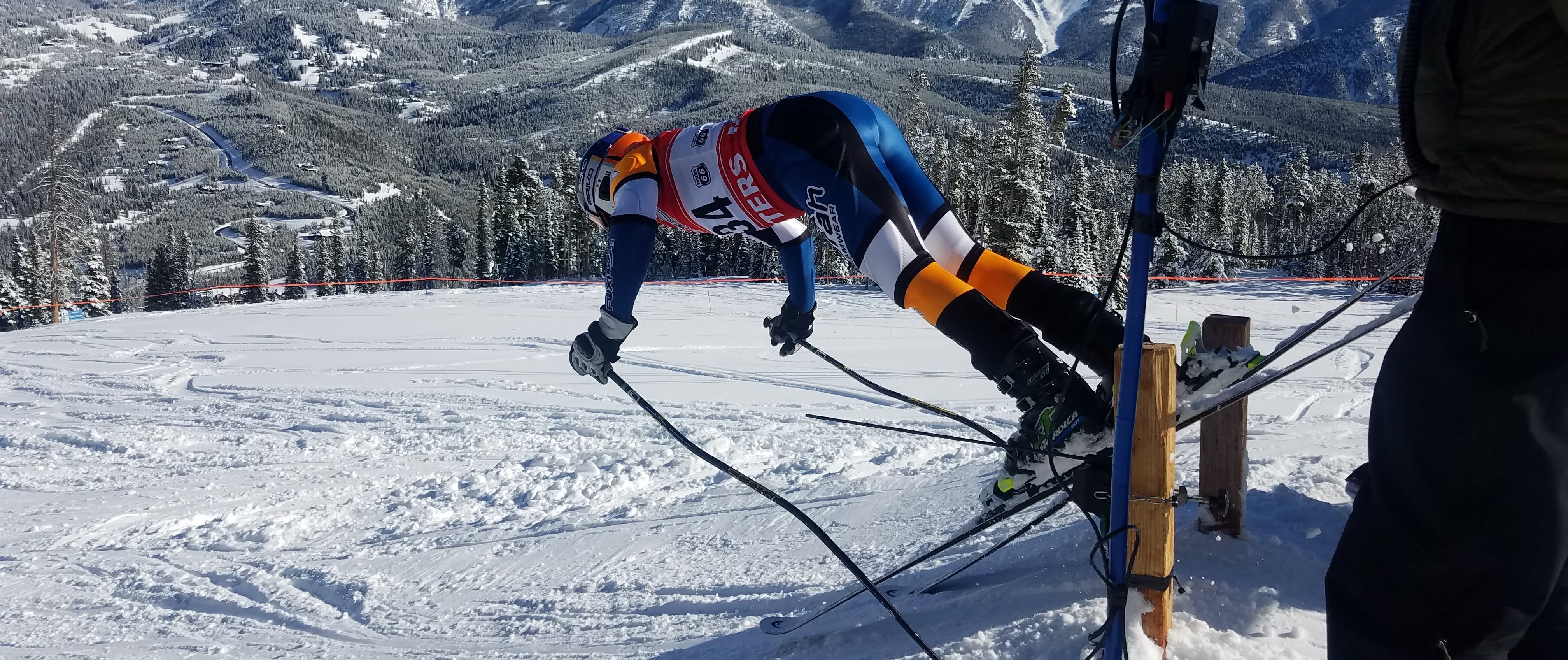 Masters Training
Training programs and camps are offered across the United States in each division throughout the entire year. Opportunities range from single day drop-in to multi-day and season long. Some race events are preceded with on-location training days.
Be sure to research COVID restrictions for both your home location and the camp location. Restrictions are relaxing across the country as more people get vaccinated, but some areas still have mask restrictions in place.
U.S. Ski & Snowboard Sport Education Videos
Includes videos for drills, proper technique, physical fitness, and mental training.
2021 Spring/Summer Training Camps
Mt Hood Summer Ski Camps
Mt. Hood, OR
weekly March 14th through September 21st, 2021
BD Performance Racing Camps
Mt. Hood, OR
April 9-11, 2021
May 29-31, 2021
July 11-15, 18-22, 25-29, 2021
GTI Sports
Mammoth Mountain, CA
Rossignol Annual Spring Camp
May 1-8, 2021
Mount Bachelor, OR (Mount Bachelor Ski Education Foundation)
May 11-29, 2021
Mt. Hood, OR
mid-August 2021
ADL Mahre Camp
Mt. Hood, OR
June 23-27, 2021
Willy Camp
Mt. Hood, OR
Summer Fun Nationals Camp: July 12-16, 2021
GS: June 21-25, June 28-July 1, July 5-9, 2021
SL: July 5-9, July 12-16, July 19-23, 2021
Ligety Weibrecht Ski Camp
Mt. Hood, OR
June 15-21, June 21-27, June 27-July 3, July 3-9, 2021
Pratte Ski Camps
Whistler, British Columbia
Can't host 2021 - check back in 2022.
Party Beach Ski Camps
Mt. Hood, OR
July 8-11, 2021
Tichy Race Camps
Mt. Hood, OR
June 1-8, June 8-15, June 15-22, June 22-June 29, June 29-July 6, July 6-13, July 13-20, July 20-27, July 27-Aug 3, Aug 3-10, Aug 10-17, 2021
Snowperformance Camps
Mt. Hood, OR
July 13-15, 2021
Project Snow Masters Ski Race Camps
Zermatt, Switzerland
Camps 1&2: July 15-18, July 22-25, 2021
add on camps 3&4: July 29 - August 1, and Aug dates TBD eligible if you attend camps 1 or 2
Indoor Ski Hall Snowworld
Landgraaf, The Netherlands
August 23-26, 2021
contact marek.slawecki@eftconsultants.be or jeanpaulg@aol.com
Indoor ski training on the very icy "world cup like" slopes.
2021-2022 Fall/Winter Training Camps
This list is only a sampling of what is available - see the Division Training Links section of this page and click on your local division to see a full listing of opportunities. See a training opportunity missing? Contact lauren.beckos@usskiandsnowboard.org or your division leadership and let them know!
  South American Masters Race Camp - NEW LOCATION!
  Bariloche, Argentina
  September 9-21, 2021*
   * Awaiting travel restrictions to be lifted for Argentina. Expect to have a go/no-go decision by early August.
  camp + 6 FMC races
  Big Sky, MT Early Season Masters Camp - benefits BSSEF
  Big Sky, MT
  November 20-24, 2021
  6th Annual Dust-the-Rust-Off Masters Race Camp + Race - benefits SRSEF
  Red Lodge Mountain, MT
  December 6-10, 2021
  The last day is a GS race!
  Video about Red Lodge, MT Masters training program.
  Silver Run Christmas Camp
  Red Lodge, MT
  December 26-31,2021
  Mid-Atlantic Masters Hunter Mountain Camp - benefits Mid-Atlantic Masters
  Hunter, NY (tentative location to be confirmed)
  January 4-7, 2022
  Wachusett Masters Race Camp - benefits New England Masters
  Princeton, MA
  January 10-14, 2021 (4 of these 5 days, depending on whether a race can be scheduled at the end of the camp)
Midwest Masters Fall Copper Camp
Copper, CO
November 28 - December 1, 2021
GTI Sports
Copper Mountain, CO
late October 2021
Pratte Ski Camps
Zermatt Switzerland
September 19-29, 2021
Copper Mountain, CO
Various options October 23 - November 13, 2021
Sun Peaks, British Columbia
Various options November 13 - December 4, 2021
Mount Tremblant, Quebec
Various options November 28 - December 17, 2021
Tichy Racing Camps
Hintertux Glacier, Austria (on hold)
September 26 - October 10, 2021
Copper Mountain, CO
October 23 - October 30, 2021
October 30 - November 6, 2021
November 6-13, 2021
November 13-20, 2021
November 20-27, 2021
Sun Peaks, British Columbia (on hold)
Various options November 23-December 6, 2021
Mt Hood Summer Ski Camps
Mt. Hood, OR
November 20-26, 2021
December 5-9, December 12-16, December 26, 2021 - January 2, 2022
2021 Camps awaiting updates for 2022: (We will update with dates for the camps below as they are announced!)
Peak Performance Ski Camp
Copper Mountain, CO
November 16-23, 2020 (Adult camp)
Various options November 23 - December 7, 2020 (Ages 9- Adult)
WILLSKI LLC and Lakers Alpine Race Team Camp (coached by Will Nourse)
Winter Park, CO
November 10-14, 2020
November 17-21, 2020
November 24-28, 2020
December 1-5, 2020
Waterville Valley Masters Race Camp
January 2-3, 2020 (no 2021 dates announced yet)
Elite Camps
No Masters camps announced for 2020-2021
GTI Sports
Big Sky, MT
November 29 - December 4, 2020
Mt. Bachelor, OR
December 13-18, 2020
Snowperformance Camps
Sun Peaks, BC
December 10-12, 16-19, 2021
Mission Ridge, OR
January 8-9, January 29-30, February 26-27, March 6-7, April 2-3, 2022
Additional Racing/Training Opportunities