Rad Camp Goes Off in Austria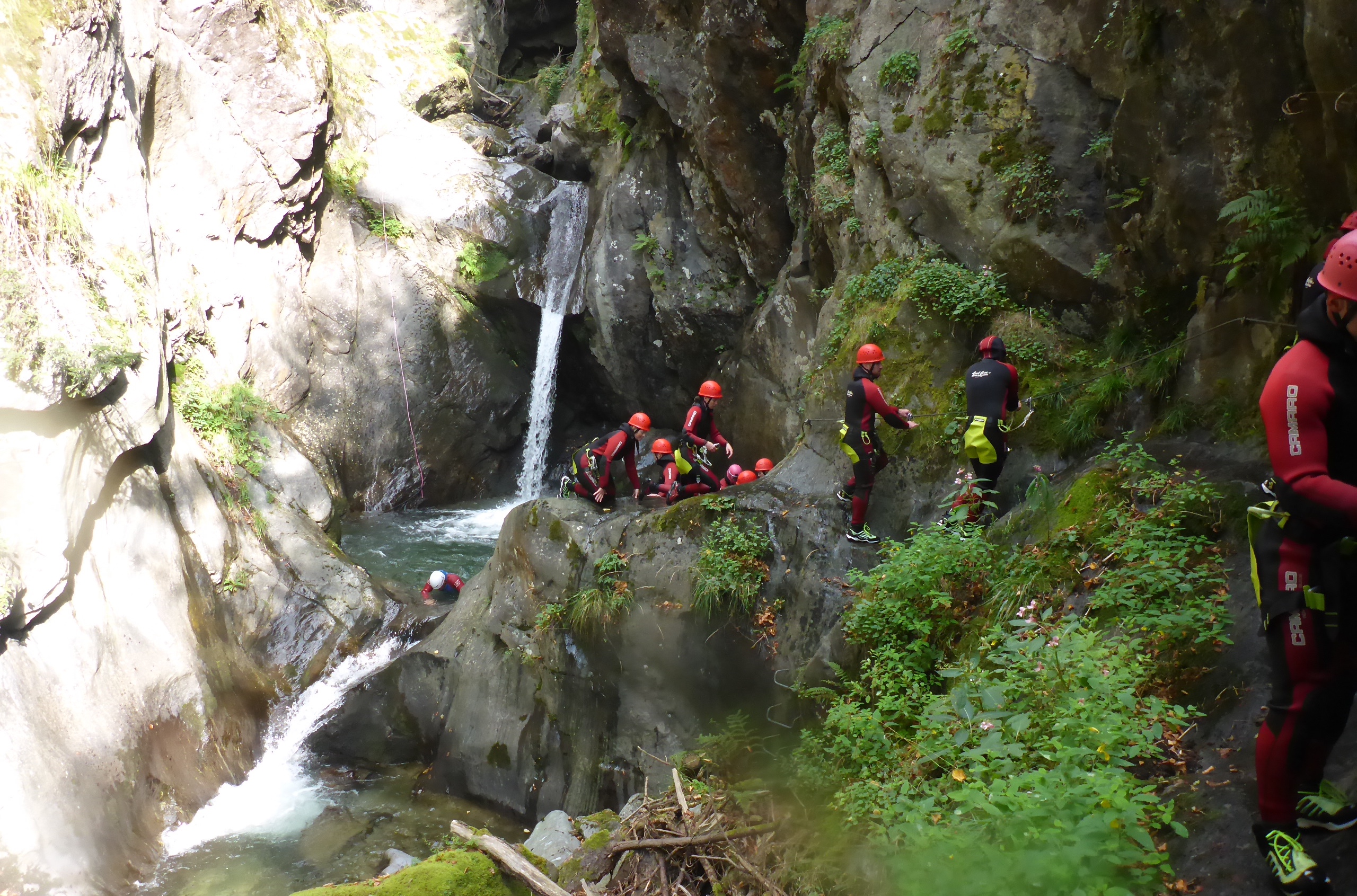 The U.S. Snowboardcross Team took to the mountains of Austria for their annual team cohesion camp or "Rad Camp" from Sept 16-30. Rad Camp is a series of cross-training activities that lets the riders test their skills, develop a strong team culture, as well as have a ton of fun. 
"To be competitive in snowboarding, an athlete has to be able to spend a lot of time outside of their comfort zone," said U.S. Snowboardcross Team Head Coach Peter Foley. "I like to find activities that the athletes might not be as familiar with so that they build up more experience facing uncomfortable situations and finding success in those areas. I feel like this prepares them for when it comes time to face the competitive pressures and straight-up gnarliness of doing what they do at the highest level of their sport."
U.S. Snowboardcross Pro Team member Hagen Kearney shared the importance of being in the right headspace before strapping into his board.
"Rad Camp was awesome," said Hagen. "I feel like whenever we do action sport related activities together and get out of our comfort zones, it helps us be in a better mental state going into training on snow. "
In addition to the mental aspect, Peter feels strongly about the physical training benefits related to off-snow activities, especially as it relates to the other gravity-driven sports. This time around the team took on mountain biking, cable park wakeboarding, canyoneering, and hiking. 
"We did a bunch of mountain biking, which we feel is super valuable as another training aid," said Peter. "For the athletes to be negotiating varied terrain, bank turns, jumps, doubles, etc. at speed is a huge benefit. Given the amount of time they can spend in an actual boardercross course during a year is very limited, it's especially crucial we experience these elements as much as possible. The team also engaged in various activities including a really cool day of hiking in some high Austrian peaks, as well as spent an amazing day canyoneering,"
One new component of Rad Camp this year was the cross-team collaboration that took place at Area 47, the largest outdoor adventure park in Austria located in Ötztal-Bahnhof. Riders across the snowboardcross and the slopestyle teams tackled the cable park, where professional wakeboarder and U.S. Snowboard Rookie Team member Fynn-Bullock Womble put on a clinic. 
"We had a super fun day where we teamed up with the slopestyle crew for a session of wakeboarding in a cable park," said Peter.  "It was really cool for the two groups to session it together. Fynn Bullock-Womble is insanely good, so it was rad for everyone to get to ride with him."
U.S. Snowboard Slopestyle Pro Team member Dusty Henricksen has fully enjoyed getting a taste of Rad Camp and infusing cross-training into his regiment. 
"It's been a blast hanging out with the team out here in Austria," said Dusty. "We've been playing games of S-K-A-T-E in the parking lot to pass some time. We've been able to snowboard Hintertux, hit the Banger Park airbags, and go to Area 47, which has every outdoor activity you could imagine. We even had an insane day at the cable park with the snowboardcross team where everyone was ripping."
Following Rad Camp, Peter and the team settled into Saas-Fee, Switzerland, for a long training block. They are aiming for 16 days of on-course training. Stay tuned for more news from Saas-Fee camp across U.S. Ski & Snowboard's social media channels. 

FOLLOW
Facebook
@uskiandsnowboard
Instagram
@ussnowboardteam