Masters Getting a New Look Online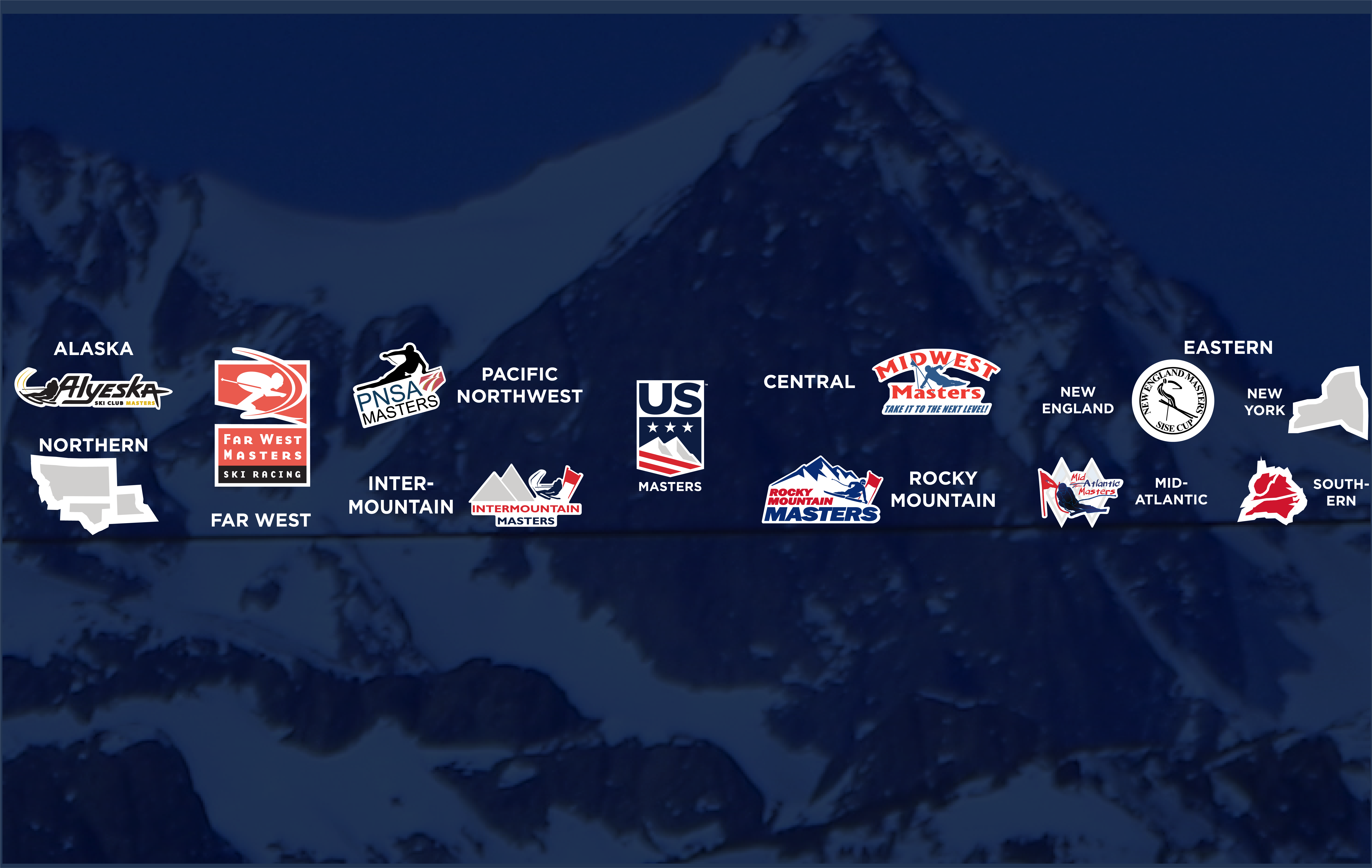 After more than a decade of skiracereg.com (SRR) and even longer with some division websites, some transitions are in process this season. We would like to thank Doug Briggs for his service to the masters maintaining and adapting the registration system that has been a tremendous asset for our masters divisions for the last decade. Doug streamlined our registration not just within division, but across divisions. He continually added and adapted functionality all on a volunteer basis. We are truly lucky to have had his support and help improving and streamlining the racer experience. We are excited that this transition will allow Doug to get out, travel, and play more as all retirees should! 
Many divisions are still with SRR this season as we phase in the transition. See below for details about registration for each division. New England Masters and Mid-Atlantic Masters are the first to move forward in the transition. You can see their new websites and mamasters.org and nemsracing.org (also a new domain for NEMs.) The new registration website is masters.adminskiracing.com. Part of the transition will include development of a central hub for all masters divisions that better combines division sites with registration, results, and archives - we look forward to tackling more pieces of this project next summer. In the meantime, if you use any of the new sites, feedback is welcome to make these sites they best they can be!
Far West, PNSA, Intermountain/Northern, Rocky, Central Members
Renew your membership with your division and register for events same as last year through skiracereg.com . If you are new click "sign up" and create an account. If you plan to attend National Speed Series or other events in the New England or Mid-Atlantic race series you will need to create an account at masters.adminskiracing.com and details will be released later for how to do that as a visiting racer.
New England and Mid-Atlantic Members
For the 2021-2022 season, the New England Masters and Mid-Atlantic Masters are starting the process of moving the Masters to a new registration platform. All membership renewal and registration for New England Masters and Mid-Atlantic Masters events will take place at masters.adminskiracing.com. 
For FIS Masters Cup, Nationals, or registration for races with the other divisions still on skiracereg.com you will need to renew your account on SRR to register. Just log in with your previous username and password to update your credit card information on file and register same as you have in the past.  If you have not previously had a SRR account, click "sign up" and select skiracereg.com as your home series. In either case, renewing your SRR account or creating a new one, no membership fees will be assessed through SRR.
Alaska, New York, and Southern Members
Continue to register as you have at the series specific websites. See usskiandsnowboard.org/masters/masters-regions for links and contacts.