Eight U.S. Riders Set for Final SBX World Cup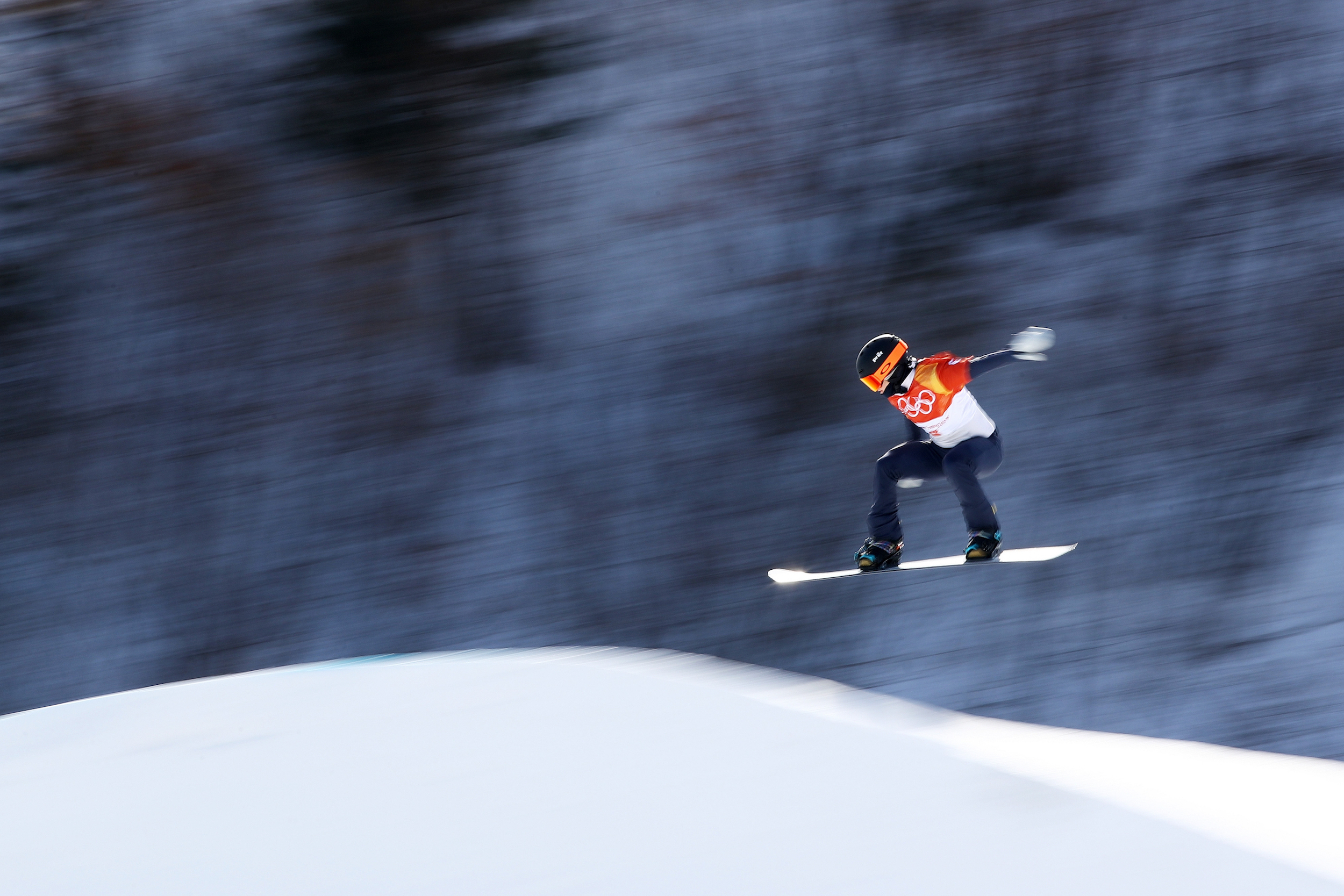 The final stop of the FIS Snowboardcross World Cup tour returns to beautiful Veysonnaz Resort in Switzerland on March 15 and eight U.S. Team riders are set to compete. The team is coming off of a solid performance in Spain and are fired up for the final event. 
"The crew rode really well in Sierra Nevada," said Head Coach Peter Foley. "We just missed the big final there and now everyone is wound up and really wanting to make a statement at the final World Cup, I'm excited to see what we can do."
The standout American this season has been U.S. Snowboardcross Pro Team member and Olympian Faye Gulini. Faye has been extremely consistent finishing in the top-10 in every race she has entered, including a third-place podium finish at the Big White, Canada World Cup. She's averaging a sixth-place finish and setting the tone for the U.S. Snowboardcross Team. 
"This season has been a lot shorter than we had planned," said Faye. "With only five races in the books, each race has carried a lot of weight. This puts added pressure on us to perform. It's also difficult to maintain momentum from one race to the next when there is sometimes almost a month between each race. With these added challenges success can be harder to achieve. I feel like I have done a good job of staying focused during our lull time and have been diligent about maintenance and training. I have had a really good season so far, but I'm hoping to end the season with a victory. I am currently ranked fifth in the world with a podium and multiple finals appearances. I am confident that my snowboarding is polished and that a victory is an attainable goal."
Combined, U.S. riders have earned three total podiums coming into the final event including Faye's third place, as well as third-place finishes from Olympic Bronze medalist Alex Deibold and first-year U.S. Pro Team Member Senna Leith. U.S. riders have collected 12 top-ten finishes in World Cup competition this season. 
Two riders who have yet to find the podium this season are 2019 FIS World Champions Mick Dierdorff and Lindsey Jacobellis. Mick and Lindsey will be looking to change that in their last opportunity of the season. Historically, Lindsey has ridden well in Veysonnaz, earning two victories and one second-place throughout her career. Mick has also collected a couple of podiums in Veysonnaz in 2017 and 2018. 
As athletes feed off of the momentum from the Sierra Nevada World Cup, they will be looking to close out the season strong moving into a FIS World Championship year next season. The big, fast, and technical course in Veysonnaz demand the best from the riders and it's sure to be a show. Tune in live to catch all the action.
START LIST | CUP STANDINGS 
Men
Hagen Kearney - 12th
Jake Vedder - 14th
Senna Leith - 15th
Alex Deibold - 16th
Mick Dierdorff - 26th
Nick Baumgartner - 28th
Women
Faye Gulini - 5th
Lindsey Jacobellis - 11th
HOW TO WATCH
Subject to change
All times EST
*Same-day delayed broadcast
** Next-day broadcast
SNOWBOARD
Sunday, March 15
5:50 a.m. - Men and women's snowboardcross, Veysonnaz, SUI - OlympicChannel.com, NBC Sports Gold
10:30 p.m. - Men and women's snowboardcross, Veysonnaz, SUI - Olympic Channel*