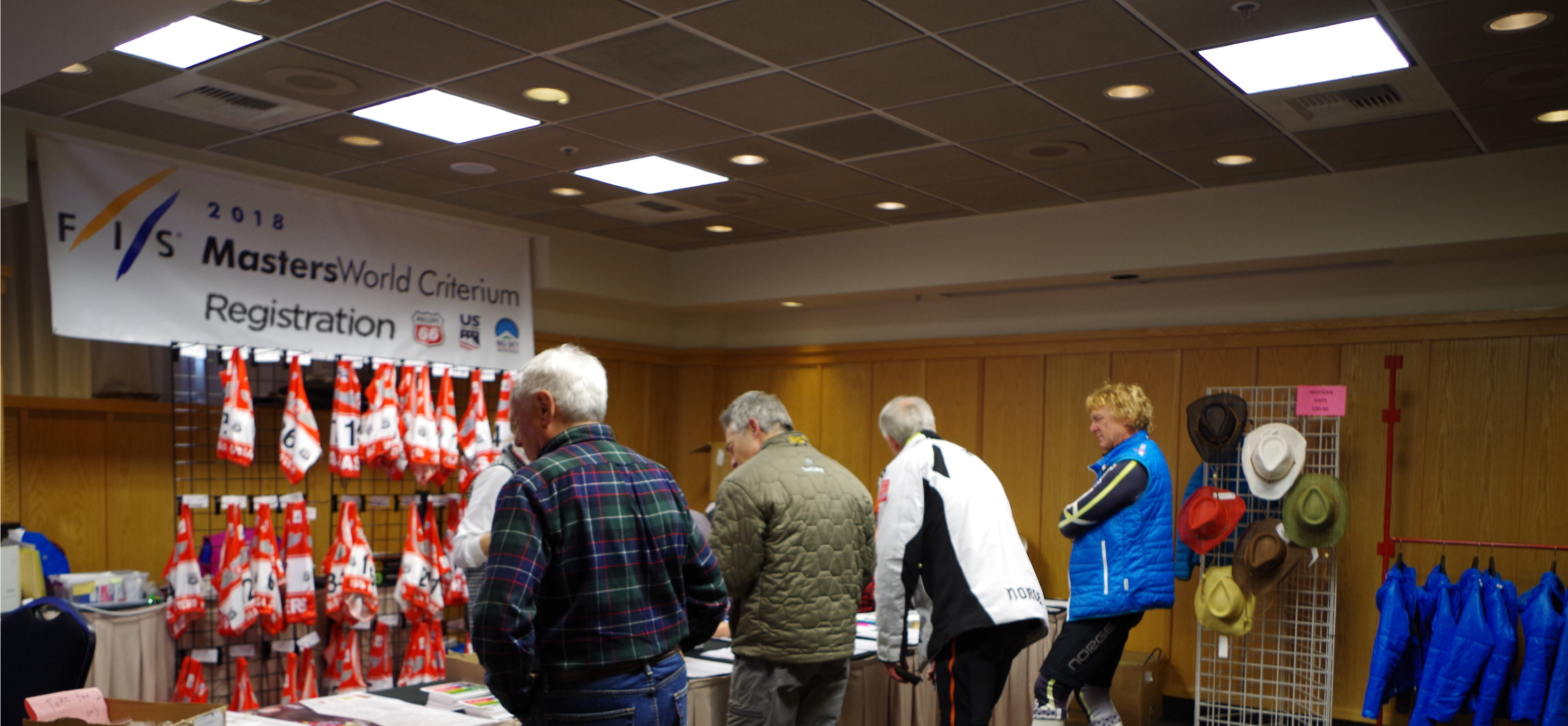 Masters Getting Started
Not sure where to start? You came to the right place!
If you have additional questions, email us at lauren.beckos@usskiandsnowboard.org or use the Contact Us form at  the bottom of this page.
1 - Purchase/Renew Your Masters Eligible U.S. Ski & Snowboard Membership*
Alpine Member Categories and Benefits (click link for full details) <--pdf at link not yet updated for 2019-2020 season
$125 Full Masters (ages 18+)
Some divisions have an additional charge for division dues/membership
If you are planning to race in the FIS Masters Cup event be sure to click the box the renew/purchase your FIS Masters License.
$80 Non-Scored Athlete (only applicable for Masters races if ages 18-24)
Not eligible for regional and national events
$30 Short-Term Masters (per day)*
Limited to 2 separate events per season
An event may include consecutive days
Purchase can be applied to full masters membership
Not eligible for regional and national events
Can be purchased online prior to race day
$30 Short-Term Alpine Foreign Masters (per day)
Foreign athletes should contact member services directly at membership@ussa.org, by phone or online chat to purchase the short term foreign masters membership
For regional and national events, foreign masters can purchase one $30 short-term membership for the whole event.
$var. Upgrade Volunteer or Officials Membership*
$0 Add to Coaches or Competitor Membership*
$150 Full Masters w/SafeSport&Screening (ages 18+)
If you are part of a club where you have regular interaction with minor athletes AND you do not have one of the other memberships that includes screening, you will be directed by the club to purchase this membership that includes the SafeSport & Background Screening. **
Upgrade a Membership*
Purchase SHORT-TERM Membership/s:*
If you have not already renewed a U.S. Ski & Snowboard Membership for the current season:
Purchase Short-Term Membership
If you need to add a short-term membership to your current account, purchase a 2nd short term membership, or wish to purchase a short term membership for 2 events at once:
Purchase Additional/Multiple Short-Term Membership/s
* You are only able to login and purchase/renew your membership through your U.S. Ski & Snowboard account once online each season. Masters can be added to your cart along with any other desired memberships during your initial purchase. To upgrade/add to a Full Masters Membership, contact Member Services by phone on 435.647.2666 or chat at http://my.ussa.org/membership/start. To add Short-Term Memberships, use the links above or call/chat Member Services.
** This membership category is only needed if you do not hold one of the other membership that includes screening. Volunteer, Officials, Coaches, and Competitor Memberships all include the SafeSport/Background Screening.
5 - Attend A Race!
Review the event fact sheet
Check in a race headquarters in the morning

Get your race bib
Check that you're on the start list
Purchase a lift ticket (if needed)
Learn about any special instructions for the day

Inspect the course
Racer ready! 
Got a question about Masters racing?
Contact us!
Introduction to Masters Racing
About Masters
Who are Masters Racers?
Adults of all ages and abilities
Race fanatics chasing their passion
Experienced racers who grew up with the sport
Novice skiers seeking a new challenge
What is Masters Racing?
Age class competition
Ski racing on FIS approved courses
DH, SG, GS, SL, and Parallel events
The perfect combination of sport, adrenaline and spandex
When are Masters Races?
US division have races December through April
Eastern and Western Region Championships are in January and February
National Championships are in March
FIS Masters races are held September through April
Where do Masters Race?
Most compete within their division
Many also race in nearby divisions
Some travel to favorite locations
Some even travel internationally for FIS Masters events.
Why Compete?
No matter your experience or goals, there is a place for you in masters!
There are coaches and training to help you acheive your goals!
Alpine Ski Racing is a lifelong sport and an experience you won't forget!