Tokyo Motivates Moguls at Timberline Camp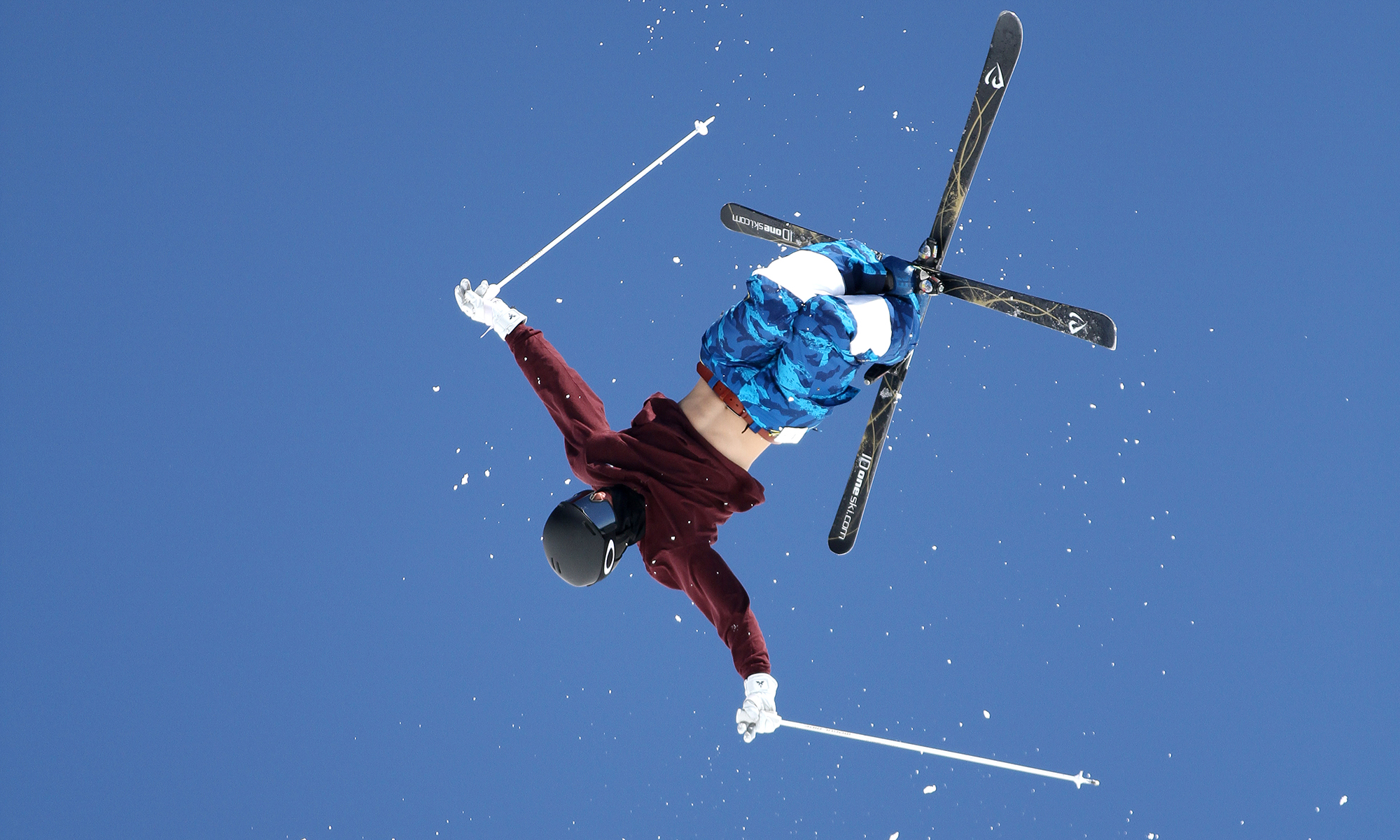 As the summer athletes of Team USA finally got their chance to compete at the highly-anticipated postponed 2020 Tokyo Olympic Games, the mogul skiers of the U.S. Freestyle Ski Team wrapped their second and final on-snow domestic training camp at Official Training Site Timberline Lodge and Ski Area last month. 
Each evening following training the team would convene for dinner and watch their fellow Americans compete on the world's biggest sport stage.
"Seeing the Olympics on TV was extremely motivating," said Landon Wender. "Watching every athlete push themselves to the limit to represent their country was very inspiring. Having opportunities to train on snow in the times we live in means a lot. I am very thankful that we have had training environments where my teammates and I can push ourselves and each other to achieve our goals."
"We really enjoyed watching, and found we could really relate to the gymnastics events," said Head Moguls Coach Matt Gnoza. "The athletes see [Team USA athletes] going out and landing these tricks and seeing how the smallest hop can make a difference. We brought that mentality to training." Moguls is a judged discipline and so the smallest bobble may mean the difference between the podium or not. "We trained on the things that can make the littlest difference. Feet tight, square to the hill, making sure we're prepared to make the first turn out of a jump. These are things we can do on snow, not on water."
In the run-up to the Olympic season, time on snow is precious and a commodity not to be taken for granted, especially when COVID-19 continues to impact the availability of training options. Unfortunately due to an unseasonably early heat wave, the last few days of camp became a ski focus. "Timberline did a good job at giving us a quality venue with what Mother Nature allowed," explained Gnoza. "It's been an exceptionally hot summer and the snow field took a beating. But we made the most of it while we could." 
"The Timberline camp went very well for me with the tricks I'm working to perfect," added Wendler. "I was mainly working on my cork 10 and everything started to click a lot more this last camp. I am very happy with the progress I have made with that trick this summer. I'm also working on my cork 7 truck driver grab and back full. I felt that I also made lots of progress with my skiing, being able to take a step back and slow it down."
Gnoza reports that overall the entire team was very focused, locking in on what they need to do in order to be prepared. "In mogul competition format, whether World Cup or Olympic, it's never good enough to just have the trick once, you have to make it repeatable," he said. "We're looking for consistency and repeated high-execution rates. That gives the athlete the best chance to climb the results sheet and get on the podium." As such, athletes and coaches are working through deliberate and calculated training plans. "We're training with a ton of intentionality."
"This past camp in Hood was one of the best camps I've attended in my career," said 2018 Olympian Tess Johnson. "I've been working really hard on getting my cork 7 competition ready and perfecting my back venom. Training is paying off, and words can't describe how much it means to be able to train on snow in a pandemic ridden, climate changing world."
"Our team spent a lot of quality time together off the hill juggling the soccer ball, playing games, and watching the Summer Olympics which had me feeling extra motivated, nervous, and inspired all at the same time. Things are ramping up with every passing day, and I'm really happy with where I'm at right now."
With the Summer Games serving as a backdrop to training for what many athletes will hope to be their opportunity in Beijing in 2022, the relationship between the grind and the glory is ever more apparent. "There's all of this work behind the scenes people only glimpse at every four years," noted Gnoza. "The time in between, when you're struggling to stay focused, when the world is very much not watching, that's what all of these athletes can relate to." 
Moguls returns to their summer home at Utah Olympic Park for another water ramp session this August before hopefully finding snow again in September. 
To support the U.S. Freestyle Mogul Ski Team, please click here for more information.