"My favorite memory competing was getting to share my first World Cup start with my sister at Deer Valley"
3 Things You Didn't Know About Kasey Hogg
1. Kasey got into freestyle skiing so as not to be outdone by her younger cousin
2. Kasey's favorite part of skiing is competing and experiencing competitions in new places
3. Kasey is a competitive dancer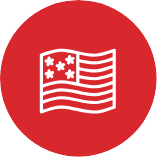 U.S. Championships
1st, DM, Snowbird, 2021 • 2nd, MO, Snowbird, 2021
Kasey's Favorite Gear!
Check out Kasey's top picks from the U.S. Ski & Snowboard Gear Collection!