Moguls Wraps First 2021-22 Prep Camp at Snowbird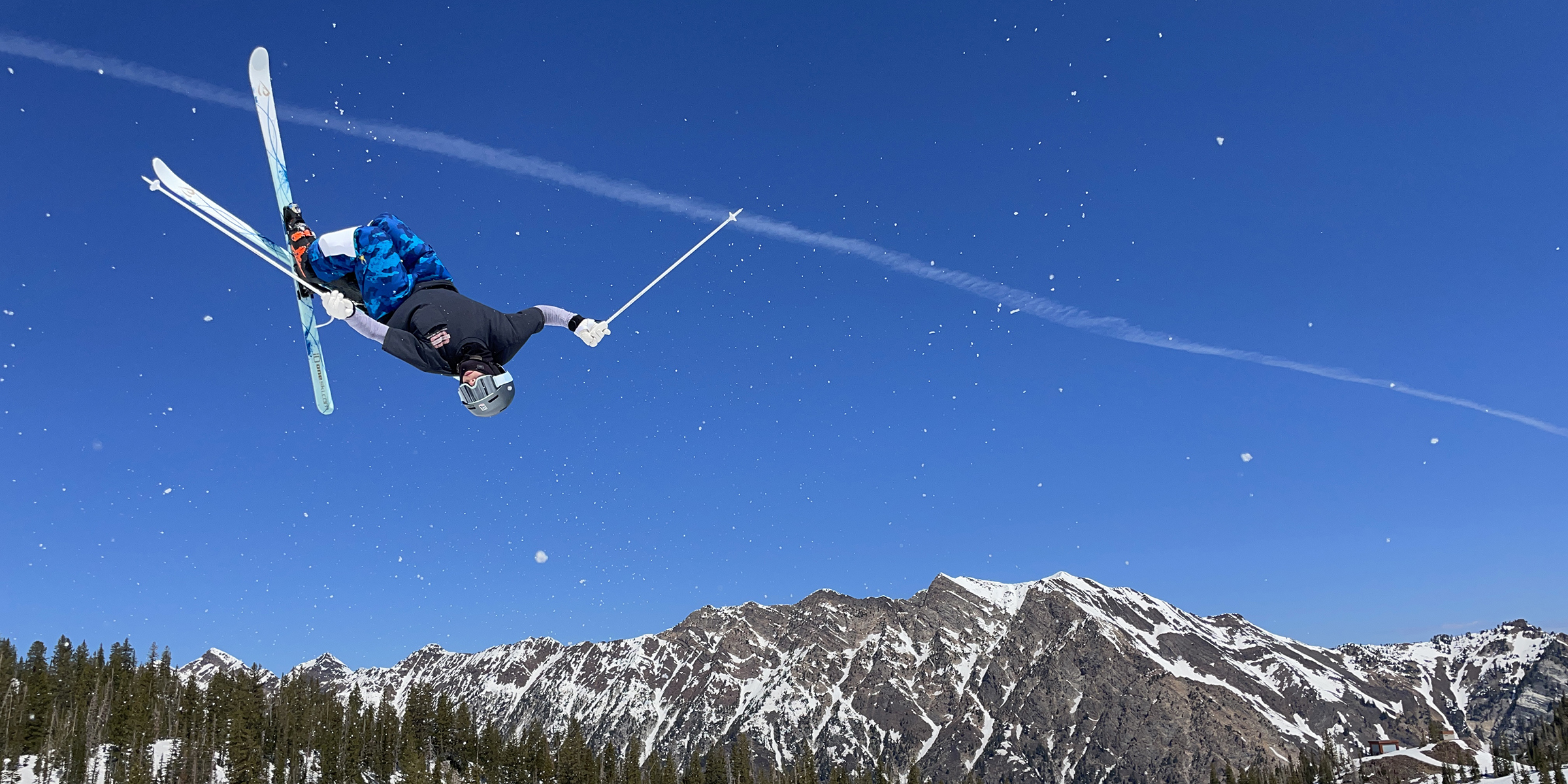 The U.S. Freestyle Mogul Ski Team was back in bumpin' action, having just wrapped their first prep camp of the 2021-22 Olympic season at Snowbird, Utah. 
Mogul skiers nominated to the 2021-22 Freestyle Ski Team took advantage of the #LongestSeasonInUtah to get back to skiing and jumping, and the camp marked the first time the group came together following the end of their competitive season in March. Quintessential Utah bluebird spring days made for great conditions and athletes' spirits were high during their 11 days on snow. 
"We used this camp to focus on the things that will make the biggest difference this coming season," explained Head Mogul Coach Matt Gnoza. Ensuring athletes have "sticky" skills for when it counts is top of mind when preparing for the world's biggest ski stage. When asked if this prep season is different from any other heading directly into the Olympic Winter Games, Gnoza says yes and no. "The goal of skiing your best and pushing your limits remains the same. However, the planning and progression towards peak performance at the Olympics is definitely there for both staff and athletes."
Snowbird provided an excellent opportunity for athletes to work on their specific needs. Those focused on jumping got in over 100 jumps on snow, and those focused on skiing had a 235-meter mogul line. "We got lots of quality work in," commented Gnoza. 
"My focus for this camp was mainly skiing, working fundamentals and starting to build on new skills," said Nick Page. "I also spent a fair amount of time jumping. Working to perfect my cork 7 grab, cork 10, and cork 14."
Snowbird has a rich history of freestyle skiing and partners with local club Wasatch Freestyle to keep that tradition alive. However, it was the first time since the early 2000s that the national team trained at the resort in the month of May. Cooperation with Wasatch Freestyle enabled up-and-coming mogul skiers to train alongside national team athletes and provided an important exchange for developing the talent pipeline in the sport.  
"Getting to be back at Snowbird was great," said Page, who skied with Wasatch Freestyle before making the U.S. Ski Team. "Jake, Seth, and the entire mountain ops team went above and beyond for us. It means so much to have support from ski areas who really believe in us and want to provide the best resources for us to succeed. Going into any season, but an Olympic season especially, we need every edge and advantage we can get our hands on. Snowbird really stepped up to make that happen; they put together a great venue with help from the U.S. Ski Team and Wasatch Freestyle. It allowed us to get a lot accomplished in a very important window of opportunity. 
"The partnership and cooperation from Snowbird was amazing," said Gnoza. "They built us a five-line, 235-meter course, along with a jump site, which provided athletes the ability to push their limits. Big thanks to Wasatch Freestyle, who helped build and maintain the course. It's always great for our team to ski with young talent." Snowbird was even gracious enough to open the resort for two days just for training, an experience not lost on the athletes or staff.  
"This prep season is really exciting," added Page. "There's a lot of work to do and I'm really excited to get everything tightened and cleaned up by the time the competition season comes around. Getting back on the water ramps is something I always enjoy — and getting to travel more this summer will be great in making progress to take into next winter."
The 2021-22 prep season continues for moguls at Freestyle's summer home at Official Training Site Utah Olympic Park for the first water ramp camp of the summer beginning May 31. 

To support the U.S. Freestyle Mogul Ski Team, please click here for more information.