Gold Fourth, Mastro Fifth at Toyota U.S. Grand Prix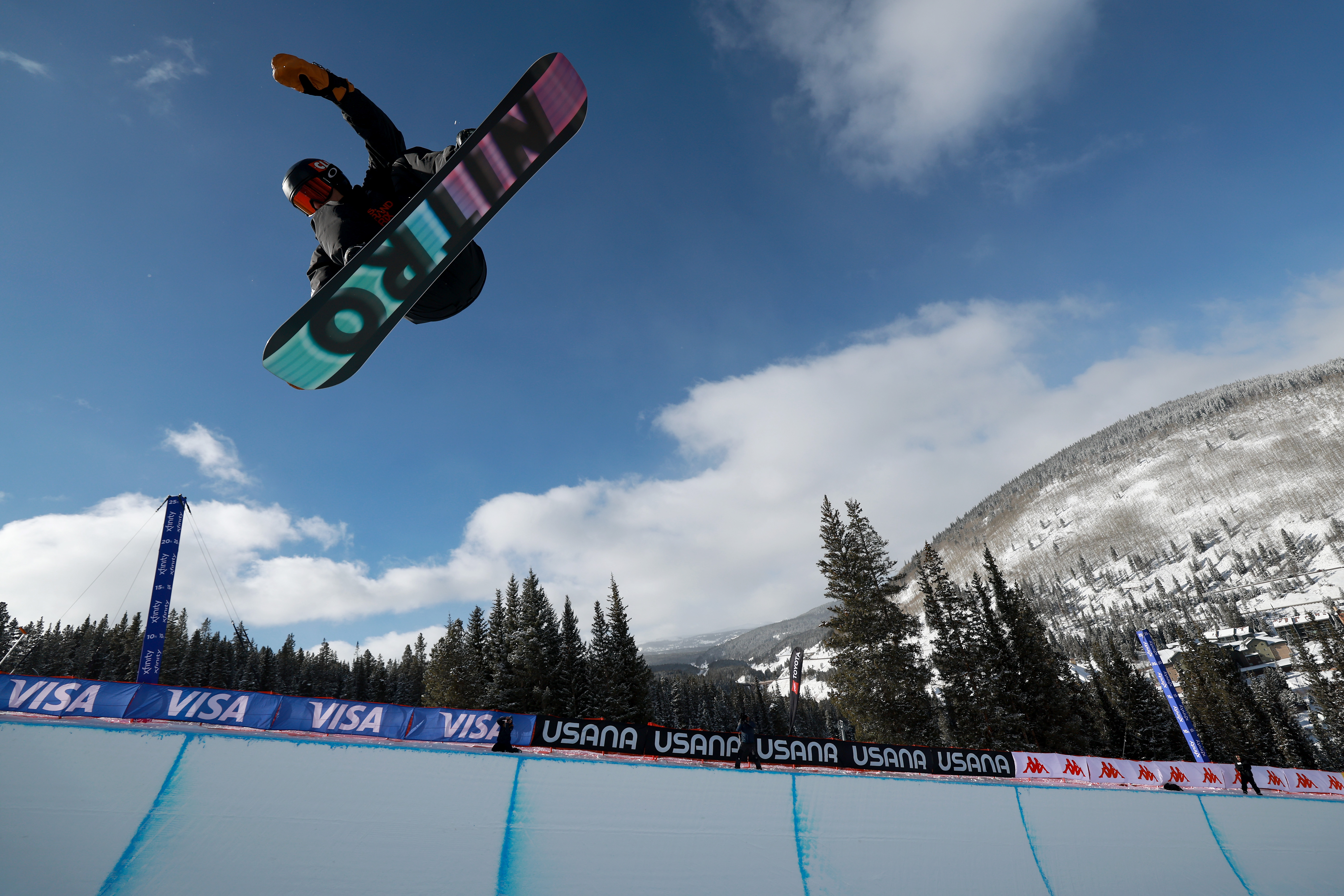 Taylor Gold was the top American in the Toyota U.S. Grand Prix halfpipe at Copper Mountain, finishing just off the podium in fourth place. Maddie Mastro was the top U.S. woman, finishing fifth.
It was a sunny but frigid day, with temperatures topping out at 3 degrees at Copper Mountain, but that didn't stop the level of riding, as both men and women threw down in the pipe. Mastro's double crippler on her second run had everyone talking, but wasn't quite enough to make it to the podium. Queralt Castellet of Spain took the win, Elizabeth Hosking of Canada was second and Mitsuki Ono of Japan third.
Gold put down an amazing first run, with an air to fakey with a tail grab to a flat spun cab 10, putting him a strong contention for both the podium and a style award. But the men's competition was heavy, with Scotty James of Australia scoring a 99.00 on his second run, which no one could touch. Jan Scherrer of Switzerland was second and Kaishu Hirano third.
In her first World Cup, not only did U.S. Freeski Team rookie team rider Bea Kim make finals, but she snagged sixth place, showing off her switch riding with a switch back 5 and switch front 5. Sonoro Alba was eighth in her first World Cup final, throwing a stylish backside air with a tail grab with a ton of amplitude on her first hit.
In only his second finals, young Joey Okesson took fifth—his best ever World Cup finish—with a huge frontside 1080 on the last hit of his last run. Chase Josey rode well to finish sixth, with the fans excited to see his "double heinous flip"—a variation on a front double cork 10. Colorado's Lucas Foster was ninth.
Comps at Copper Mountain finish on Saturday with the Visa Big Air presented by Toyota finals.
RESULTS
Women's snowboard halfpipe
Men's snowboard halfpipe
HOW TO WATCH
All times EST - Please refer to this link for most up-to-date schedule.
Friday, Dec. 16, 2022
3:00 p.m. - Toyota U.S. Grand Prix snowboard halfpipe finals - streaming LIVE on Outside
Saturday, Dec. 17, 2022 
11:30 a.m. - Visa Big Air presented by Toyota snowboard big air finals - streaming LIVE on Outside
3:00 p.m. - Toyota U.S. Grand Prix freeski halfpipe finals - streaming LIVE on Outside
Sunday, Dec. 18, 2022
12:30 p.m. - Toyota U.S. Grand Prix snowboard halfpipe finals - tape delayed on NBC and simulcasted on Peacock
4:30 p.m. - Visa Big Air presented by Toyota freeski and snowboard finals - tape delayed on NBC and simulcasted on Peacock
Saturday, Dec. 24, 2022
5:00 p.m. - Toyota U.S. Grand Prix freeski halfpipe finals - tape delayed on NBC and simulcasted on Peacock