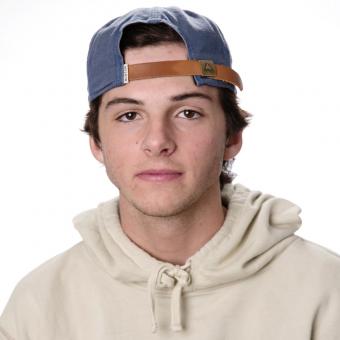 Luke Winkelmann
Pro Slopestyle - Snowboarding
USASA Series: Rocky Mountain Series
Luke Winklemann is a young rider with talents in both slopestyle and big air. He's posted top results at the junior level events and got his first taste of World Cup competition in 2018.

Q: If you could be a Star Wars Character, who would you be and why?
A: Luke Skywalker because he has a sick name.