U.S. Snowboardcross Team Readies For Montafon World Cup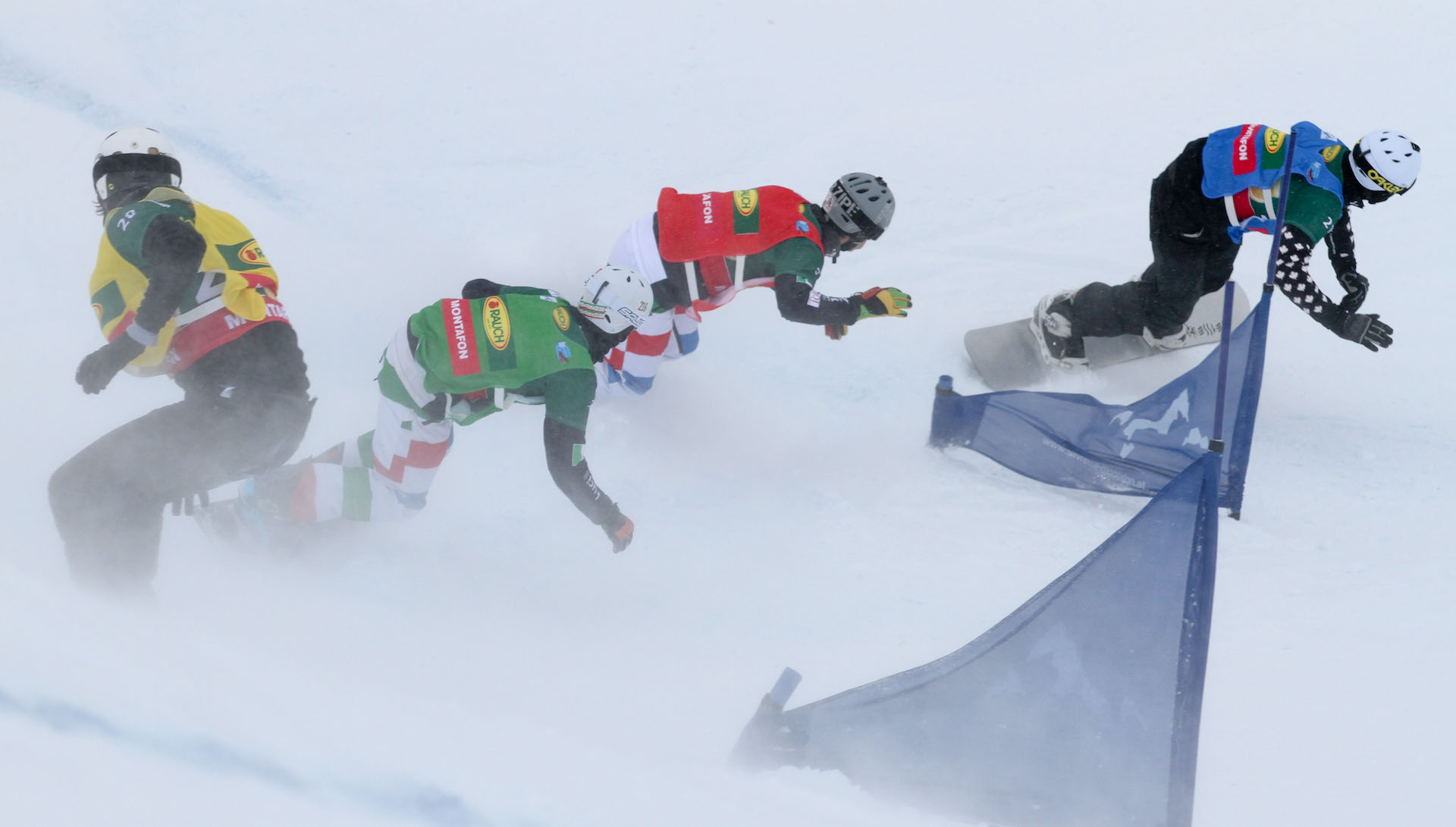 The U.S. Snowboardcross Team just completed their first World Cup races this season at the Secret Garden testing center in China— the home course for the 2022 Olympics Games. The SBX team enjoyed a short reprieve in Reiteralm, Austria where they had a chance to recoup and train for the upcoming FIS Weltcup race in Montafon, Austria. 
Montafon race is a great venue with a steep long course that is bound to deliver a great show for the fans at home and a fun, challenging course for all the athletes. This year the SBX team will have one day for testing and inspecting the course, followed by a training day.
In overall rankings, the U.S. SBX team stands in third place, only ten points behind Italy, with Austria currently holding the lead. For the U.S. men's team, Nick Baumgartner is in third place after a great showing in China. A difficult semifinal run put Mick Dierdorff in sixth place with room to make a big comeback here at Montafon. Hagen Kearney and Alex Deibold are both sitting in the top 25 spots for the men's SBX. 
The women's team is showing up this year with five women in the top 25 overall rankings. Stacy Gaskill is in eighth place, with Faye Gulini sitting in tenth, with Livia Molodyh and Anna Miller closing in the gap and sitting in the top 25. 
The team is well-rested and ready to show the competition what they've got. The fun begins on Thursday, Dec. 9th with qualifications, then into finals Dec.10-11.
U.S. Snowboardcross Men's Starts
Mick Dierdorff
Nick Baumgartner
Hagen Kearney
Jake Vedder 
Alex Deibold
Senna Leith
Mike LaCroix
Tyler Hamel
U.S. Snowboardcross Women's Starts
Faye Gulini
Stacy Gaskill
Anna Miller
Livia Molodyh
Men's Start List
Women's Start List
HOW TO WATCH 
All times EDT
Friday, Dec. 10, 2021
7:00 a.m. FIS Snowboarding World Cup Snowboardcross - LIVE, Montafon, AUT, Streaming Peacock
Saturday, Dec. 11, 2021
7:00 a.m. FIS Snowboarding World Cup Mixed Team Snowboardcross - LIVE, Montafon, AUT, Streaming Peacock
Streaming services and apps are third-party services and subject to such parties' terms of use and data privacy. U.S. Ski & Snowboard disclaims any and all liability for use of third-party services and apps.