Two in Top Ten in Les Deux Alpes SBX World Cup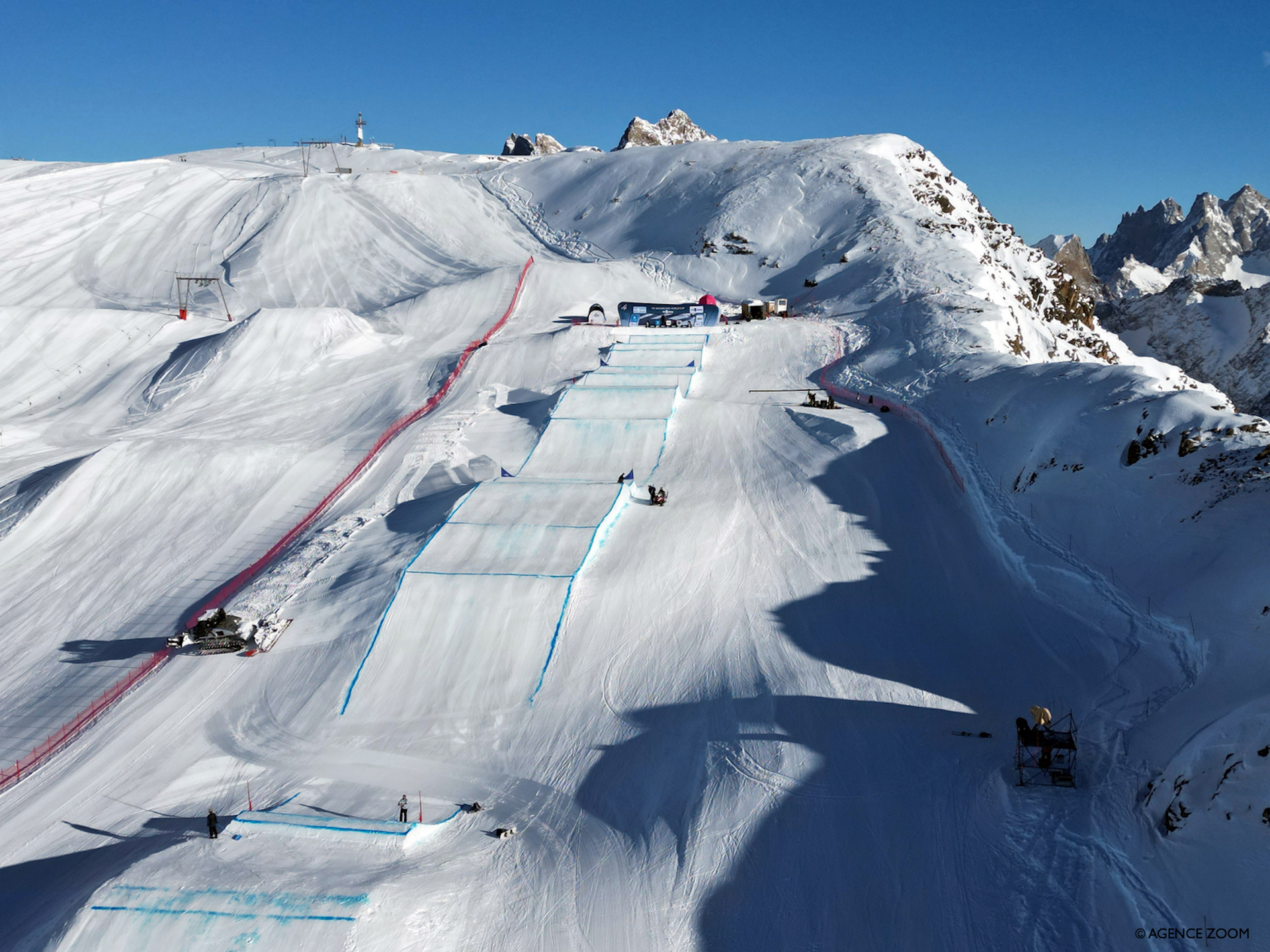 The U.S. Snowboardcross Team had two athletes in the top 10 in the first Snowboardcross (SBX) World Cup races of the season in Les Deux Alpes, France. 
Six athletes made the SBX finals, including Hagen Kearney, Jake Vedder, Cody Winters, Stacy Gaskill, Lindsey Jacobellis and Faye Gulini. 
"The weather was once again very challenging for the event," says Rob Fagan, Head Coach of the U.S. Snowboardcross Team. "High winds and limited visibility created extra challenges outside of an already challenging track, but the team is in good spirits and as a group it was great to see all athletes and staff fully supporting the six athletes who made the finals." 
The weather was a large factor this weekend as new snow and wind changed the flow of the course, which ultimately led to the finals being moved from Friday, Dec. 3 to today, Dec. 4. However, despite the conditions, Gulini and Vedder performed incredibly against the best in the world and finished in the top 10, with Gulini in sixth and Vedder in seventh. 
On the women's side, 2x Olympic gold medalist Lindsey Jacobellis and Stacy Gaskill qualified for the quarterfinals but did not advance to the big or small finals. Jacobellis ended the day in 12th and Gaskill 16th. Acy Craig (24th), Briana Schnorrbusch (31st) and Yoshi Kohlwes (32nd) did not qualify for finals. 
For the men's finals, Cody Winters was 24th, Hagen Kearney 31st. Senna Leith (36), Alex Deibold (43), Nick Baumgartner (46), Connor Schlegel (52) and Tyler Hamel (58) did not qualify for finals. 
"We are proud of all the 14 U.S. athletes competing here in France. After a challenging fall training and multiple World Cup calendar changes, we are happy to get the 2022-23 season started," said Fagan.
Next up, the team will travel to Cervinia, Italy for the next races. 
RESULTS