Two-Time World Championship Medalist Dierdorff Retires from Snowboardcross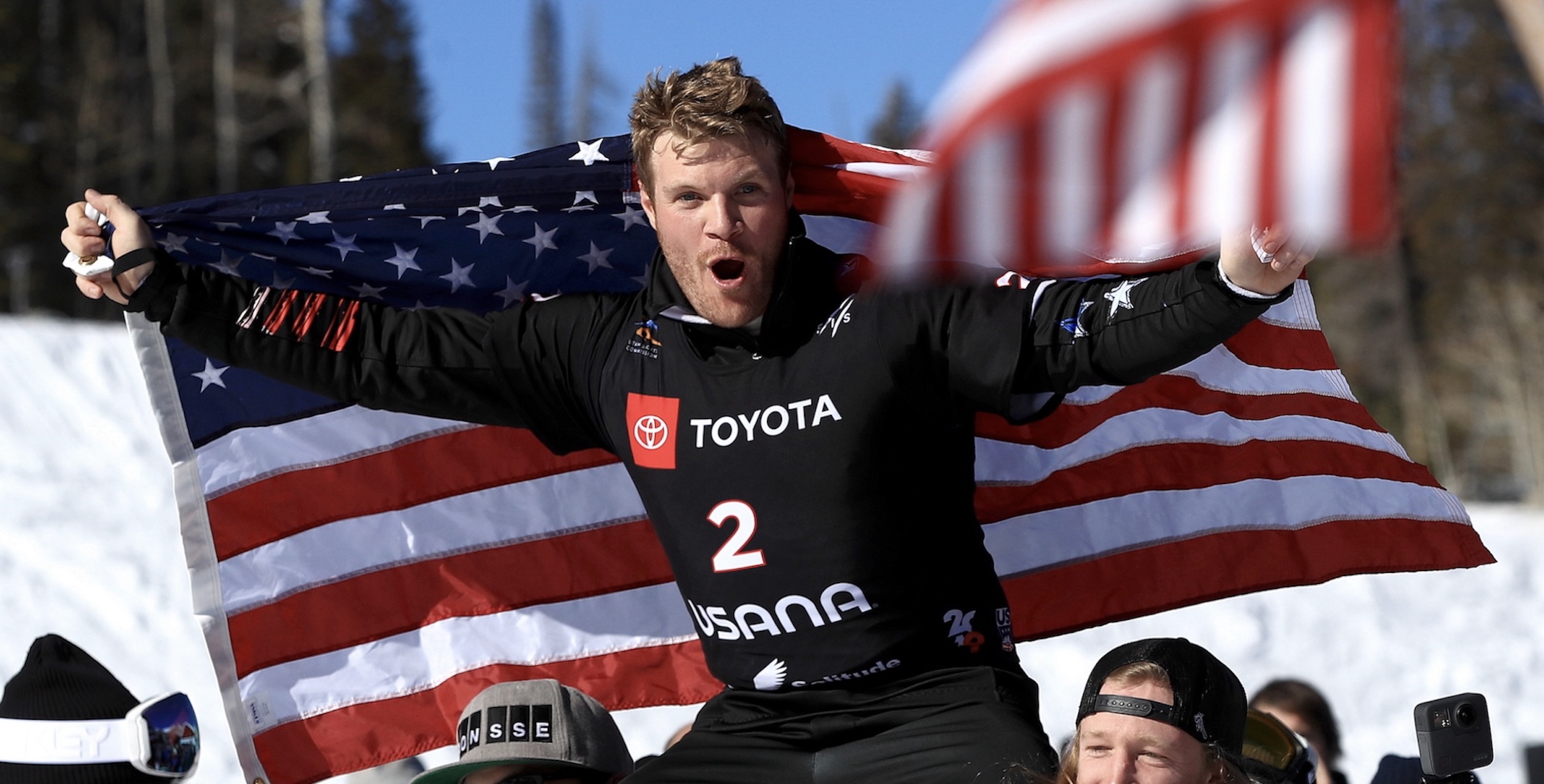 After spending more than half his life on the competitive snowboard scene, Mick Dierdorff is ready to say goodbye. The 2018 and 2022 Olympian recently announced his retirement from snowboardcross, ending his career at the Bakuriani 2023 FIS Freestyle Ski, Snowboard and Freeski World Championships in Georgia.
31-year-old Dierdorff, a Steamboat Springs, Colorado local, has been racing at the FIS level since 2006. He competed in halfpipe and slopestyle before ultimately deciding to specialize in snowboardcross in 2007. He became a consistent presence on the NorAm podium, and was first nominated to the U.S. Snowboard Team in 2014. He broke through and found success on the World Cup circuit a few years later, landing his first podium finish at Cerro Catedral, Argentina, in 2017. Dierdorff ultimately added two more World Cup podiums to his resume in 2018 and 2021. 
His biggest triumph came in 2019, at the FIS World Championships on home soil in Utah. His years of dedication in the gym and on the race course came together, and he walked away as a double World Champion. Breaking a 14-year streak, Dierdorff became the first American man to win the individual snowboardcross title since Seth Wescott in 2005. Two days later, he did it again, winning gold with teammate Lindsey Jacobellis in the mixed team event. 
His career has been, in many ways, a love letter to his hometown of Steamboat Springs. He grew up training and competing with the Steamboat Springs Winter Sports Club, and still volunteers with the club to this day. He told Team USA's Lisa Costantini in 2022, "I've been in and involved with the club my whole life. Whenever they have questions for me, I always try to be there for them. It's something that I will always be involved with — helping out kids — for the rest of my life." 
Speaking ahead of his first Olympic appearance in 2018, he said, "Steamboat was a very special place to grow up. The Winter Sports Club in Steamboat has a lodge at the base of Howelsen Hill and there are flags from every Olympian that has been from Steamboat. I've been looking at that my whole life, and I always thought how cool it would be to have my name up there. That was one of the first things that hit home when I found out I made the Olympic team: I'm finally going to have my flag up there. It's such a good feeling."
With his teammates, Dierdorff will be remembered as a fierce friend and leader. "Mick has always led with honesty, which can be challenging when you are competing with and against your teammates and should be commended," said snowboardcross 2014 Olympic bronze medalist Alex Deibold. "His work ethic both on and off the hill is apparent with his track record of results. Mick has given 100%, not only in snowboarding, but also in all the fun along the way."
For Dierdorff's longtime friend Hagen Kearney, his retirement is bittersweet. "It's a special thing in any career path to walk away with close friends who turn into family," he said. "Mick and I grew together throughout our years of racing by helping each other, having the most fun and pushing each other."
U.S. Ski & Snowboard President and CEO Sophie Goldschmidt also offered congratulations on behalf of the entire team. She said, "We are so grateful for Mick's years of dedication to the U.S. Snowboard Team, and so proud of what he has accomplished during his career. He will be remembered for his positive impact on his teammates and everyone around him, and will always be a part of the U.S. Ski & Snowboard family."
Retirement doesn't mean things will slow down, however. Dierdorff will stay busy planning his upcoming wedding to fiancée Katie, starting his own contracting business, and giving back to snowboarding as a coach with SSWSC. He's ultimately at peace with his decision, and ready to move on. "I'm excited. Overall it's for sure just a bunch of excitement. It's been so fun," he said. "No bad feelings… it's been a good career and I'm ready for the next thing."