The Show Must Go On: Val D'Isere, Val Gardena, and Alta Badia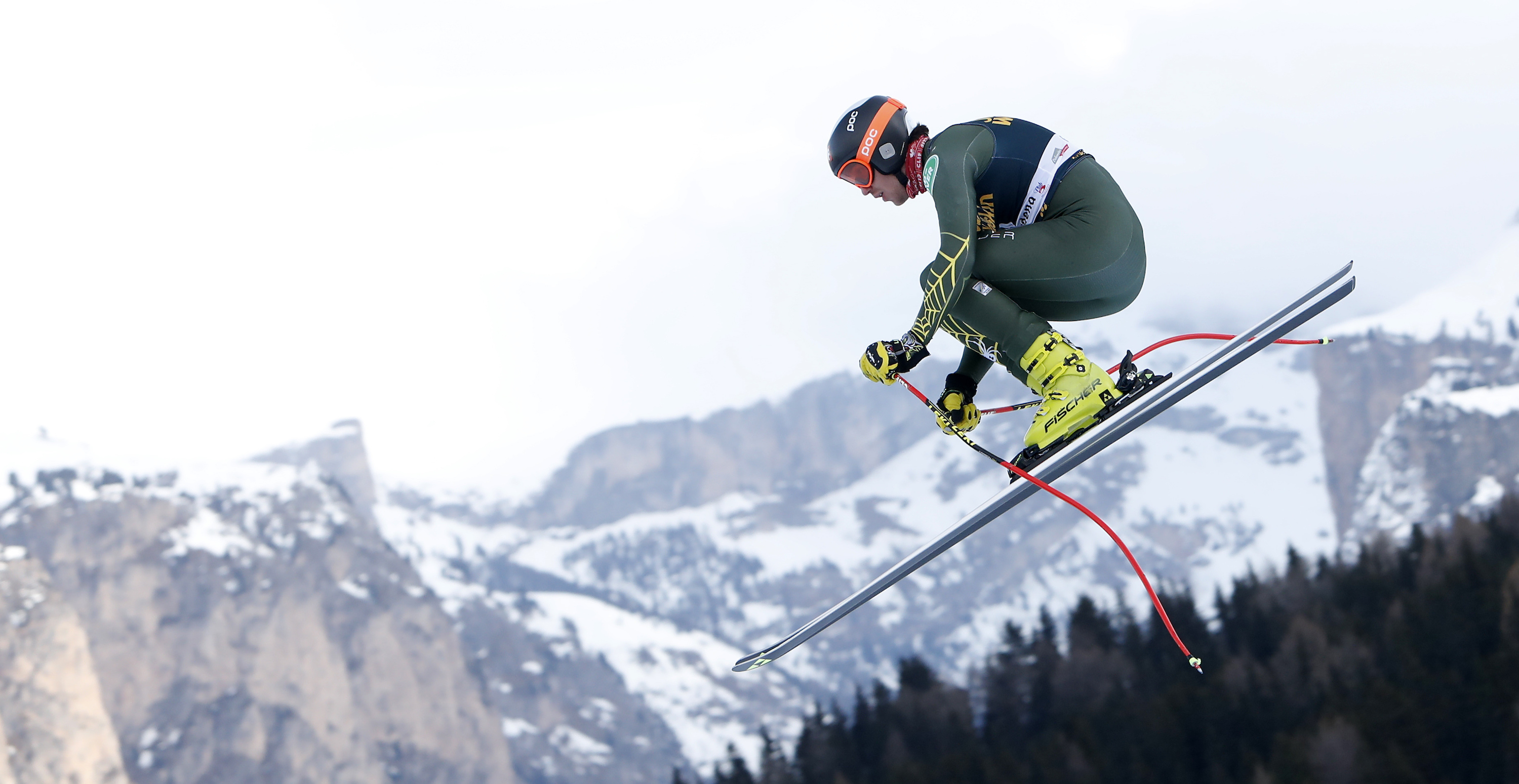 The FIS Alpine World Cup Tour show must go on⁠—and indeed it will, in Val Gardena and Alta Badia, Italy for the men ("Pizza and Pasta Tour": commence!), and Val d'Isere, France for the women. 
With some tricky weather coming through Europe, bringing rain and warmer temperatures—and what sounds like A LOT of snow over the weekend in Val d'Isere, France—the men's and women's World Cup circuits will brace themselves and cross their fingers/hold their thumbs. Perhaps, even, they'll pray to Ullr (God of snow) for the best outcome. 
In the first of two downhill training runs in Val d'Isere, the Austrian women were the fastest skiers of the day, led by Ramona Seibenhofer. Alice McKennis led the American women in 15th, followed by a much more aggressive and confident Jackie Wiles, in 22nd, and Alice Merryweather in 44th. Of course, training days are for figuring out and dialing in line, set-up, etc—so it was a learning day for the women, who haven't been at this venue in two years (due to weather last season).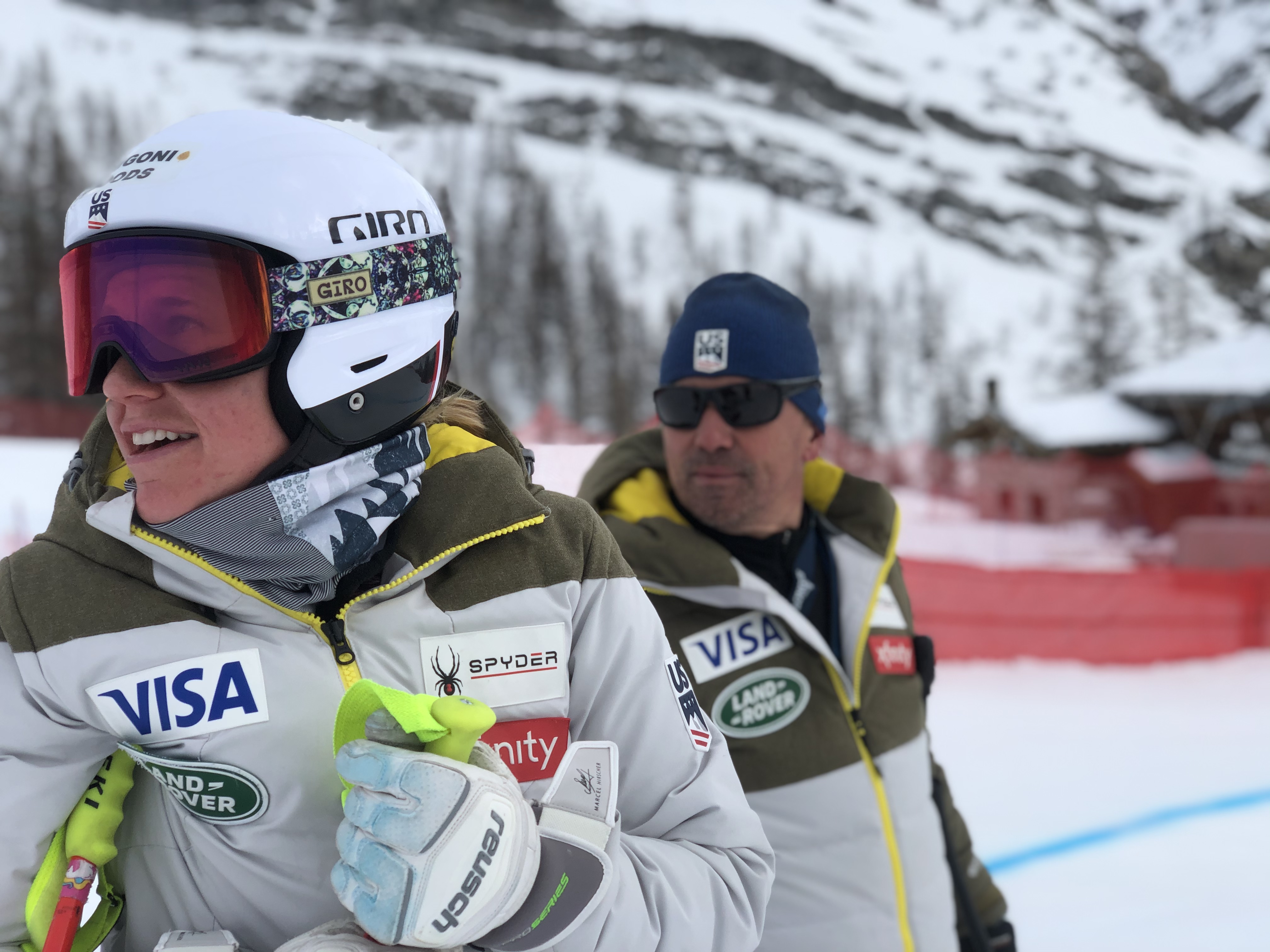 "I've felt really confident coming into the season, and feel really good on my skis and feel like I'm in a strong body position, so it's obviously very exciting to do well and to realize some of your goals," reflected Alice McKennis following her training run. "But, I knew coming into the season I was skiing well, and to follow through with the skiing I had in training feels really good." The biggest adjustment in coming back for Alice may not be finding her form, but rather learning all of the new faces on tour. 
"I don't know who anybody is," Alice laughed. "It's quite a lot of younger, newer faces, and I'm definitely one of the older ladies out here. But I'm enjoying it all the same, and it's kind of cool to see some of the younger racers. It's a very strong field and there are a lot of young women that are skiing really well technically, and I love watching that."
The women will kick off the series with a downhill on Saturday followed by an alpine combined on Sunday. Winds are expected to be upwards of 160 km/hour on Friday, which may throw a wrench in the plans for the second downhill training day. That said, it is supposed to clear up for Saturday's downhill. On Saturday evening, a weather pattern is coming in that is likely to dump more than a meter (100 cm) of snow on Sunday, continuing into Monday through the holiday week. At this point, the weather does not look like it will be kind to the alpine combined women in Val d'Isere, but only time will tell. 
Mikaela Shiffrin, who had a tough day in Courchevel's giant slalom on Tuesday, announced on Thursday that she will sit out the Val d'Isere series to focus on the upcoming tech events in Lienz, Austria on Dec. 28-29th. On Twitter, she shared a series of tweets as she was making her decision, confirming for fans and media on Thursday that she would be sitting the Val d'Isere series out: 
At this point, with the impending weather, it seems like Mikaela's decision will be a smart one, as she will get some valuable time training slalom and giant slalom—her bread and butter events—as well as some quality time spent over Christmas with her team and her family.  
The men are primed and ready to compete at two of their favorite venues on the circuit, with stops in Val Gardena, Italy for a speed series followed by a giant slalom and parallel giant slalom on the Gran Risa at Alta Badia, Italy. Weather has been tough in Italy, with warm temperatures and rain, as thick fog forced the cancellation of Wednesday's downhill training run. Thursday's first and final downhill training run proved to be a success for the Americans, with Bryce Bennett—who loves Val Gardena, and has had career-bests on the track, including fourth last season—leading the Americans in fifth, followed by teammate Jared Goldberg in eighth, Travis Ganong in 26th, Ryan Cochran-Siegle 28th, Sam Morse 34th, Wiley Maple 49th, Sam Dupratt 58th and Tommy Biesemeyer 67th. 
Steven Nyman, also known as "King of the Saslong" for winning the downhill in 2006, 2012 and 2014—only two skiers have bested his three victories—Kristian Ghedina and Franz Klammer, each with four. Coincidentally, Steven and Bryce's serviceman, Leo Mussi, was Kristian Ghedina's serviceman for those four victories as well. So it's safe to say that Leo Mussi is actually the "King of the Saslong." In Thursday's training run, Steven finished last. Now, you may all be scratching your heads at his time, which was 7.69 seconds off Norwegian Kjetil Jansrud's pace. "Why?" you may ask? Well, because in one of the fastest sections of the course, Steven pulled a ballerina move at 110 km/hour. 
"It's wet and currently drizzling. It's been this way for a few days," Steven said of the weather in Val Gardena. "Today we got a window in the morning to get the run done and it happened! The snow was good and held up. They did a great job with prep considering. There's a new section on the track that is interesting. It is before the Mauer jumps. The jumps were big with some kicks to them, which will be shaved down to remove the kicks for Saturday. And, I did a ballerina move on the last turn. I caught an edge and it spun me around but I somehow didn't catch another edge and flap down I stayed on my feet going backwards into the net but did a reverse wedge pulled it off and kept going." He is lucky to have walked away from that one unscathed. 
Bryce, who led the way in 2018, in fourth, says Val Gardena holds a special place in his heart. "Val Gardena has a soft spot in my heart," he said in an interview to the International Ski Federation (FIS) earlier this fall. "I enjoy Italy, especially that part of Italy, and the course itself fits my skiing style. I've also done well there a number of times so that always helps. My main motivation is classic downhills…downhills with history." With the fifth-fastest time on Thursday, despite some mistakes, Bryce knows what he has to do to make up time. And, rest assured, he will. 
On the men's giant slalom side, all eyes will be on Beaver Creek, Colo. winner Tommy Ford. With Val d'Isere having been cancelled, the men are chomping at the bit to ski one of their favorite tracks on the tour: the Gran Risa in Alta Badia, Italy. Tommy scored a career-best (at the time) fifth in Alta Badia in 2018, leading four into the points. 
It's bound to be an action-packed weekend, so make sure to tune in! See below for all of the details on who and how to watch. 
MEN'S STARTERS
VAL GARDENA
Bryce Bennett
Tommy Biesemeyer
Ryan Cochran-Siegle
Sam Dupratt
Travis Ganong
Jared Goldberg
Wiley Maple
Sam Morse
Steven Nyman

ALTA BADIA
Ryan Cochran-Siegle
Tommy Ford
Ted Ligety
Brian McLaughlin
River Radamus
WOMEN'S STARTERS
Alice McKennis
Alice Merryweather
Jackie Wiles
RESULTS
Men's Downhill Training Run
Women's Downhill Training Run
START LIST
Men's Super-G
WATCH 
The Americans go 4-5-6 in 2018 Val Gardena Downhill
FOLLOW US ON SOCIAL
Instagram
Facebook
Twitter
Official event hashtags: #skiworldcupvalgardena, #worldcupvaldisere, #swcaltabadia #granrisa (Alta Badia)
HOW TO WATCH 
All times EST
Friday, Dec. 20
5:30 a.m. - Men's super-G, Val Gardena, ITA - Olympic Channel, Olympic Channel.com, NBC Sports Gold
Saturday, Dec. 21
4:15 a.m. - Women's downhill, Val d'Isere, FRA - Olympic Channel, Olympic Channel.com, NBC Sports Gold
5:45 a.m. - Men's downhill, Val Gardena, ITA - Olympic Channel, Olympic Channel.com, NBC Sports Gold
8:30 p.m. - Women's downhill, Val d'Isere, FRA - NBCSN*
Sunday, Dec. 22
3:30 a.m. - Men's giant slalom run 1, Alta Badia, ITA - Olympic Channel.com, NBC Sports Gold
4:30 a.m. - Women's alpine combined super-G, Val d'Isere, FRA - Olympic Channel.com, NBC Sports Gold
7:00 a.m. - Men's giant slalom run 1, Alta Badia, ITA - Olympic Channel, Olympic Channel.com, NBC Sports Gold
8:00 a.m. - Women's alpine combined slalom, Val d'Isere, FRA - Olympic Channel, Olympic Channel.com, NBC Sports Gold
7:30 p.m. - Women's alpine combined, Val, d;'Isere, FRA - NBCSN*
Monday, Dec. 23
9:00 a.m. - Men's parallel giant slalom qualifying, Alta Badia, ITA - Olympic Channel.com, NBC Sports Gold
12:00 p.m - Men's parallel giant slalom, Alta Badia, ITA - Olympic Channel, Olympic Channel.com, NBC Sports Gold
*Same-day broadcast
**Next-day broadcast
Note: All televised events to stream across NBCSports.com, NBC Sports app, OlympicChannel.com, and Olympic Channel: Home of Team USA app
Exclusive commercial-free coverage will be available for subscribers of the NBC Sports Gold Pass, available here: https://www.nbcsports.com/gold/snow.