Kern, Brennan Third In Livigno Team Sprint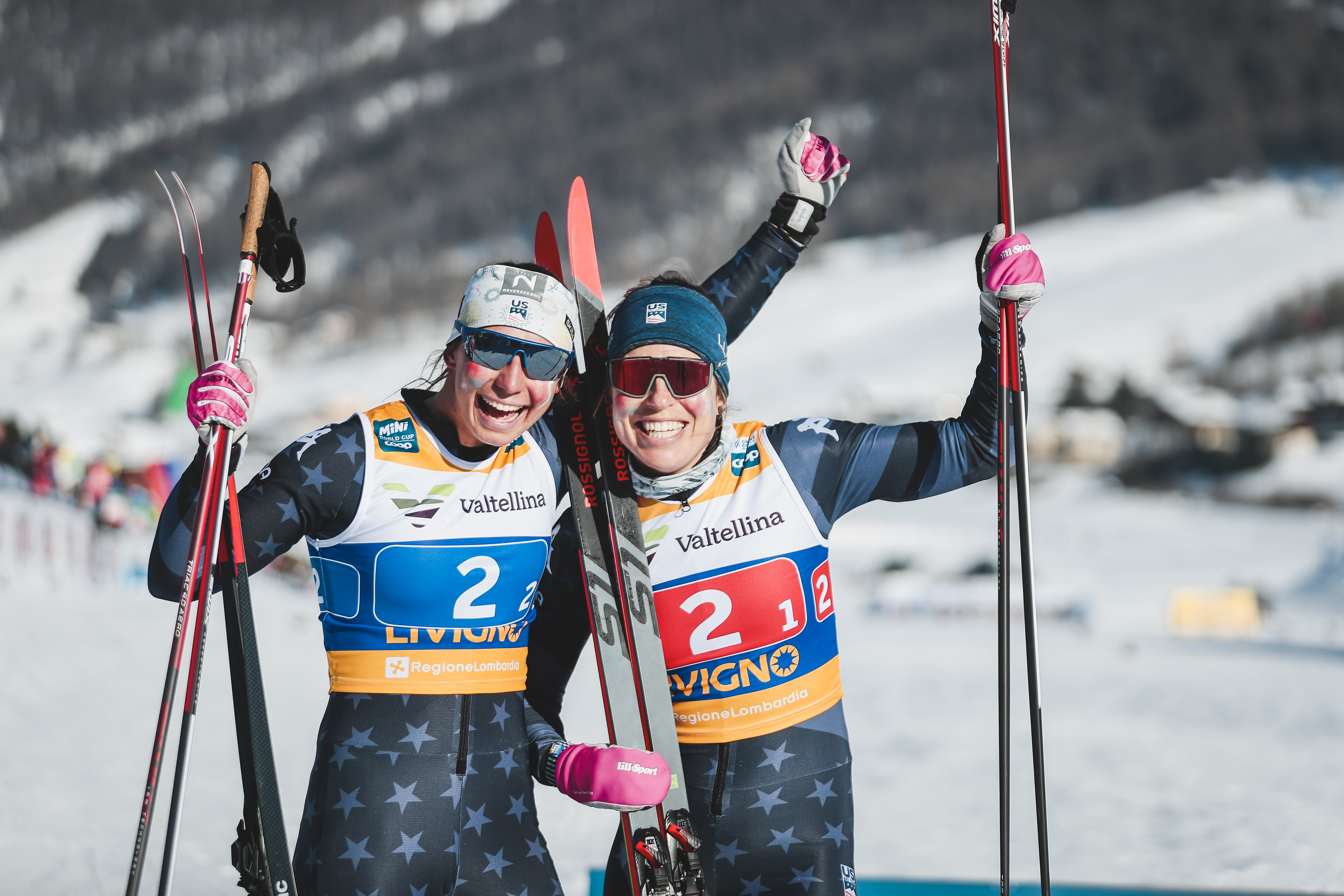 Rosie Brennan and Julia Kern teamed up to finish third in Sunday's FIS Cross Country World Cup team sprint in Livigno, Italy.
The U.S. advanced three teams to the team sprint finals with Lauren Jortberg and Alayna Sonnesyn finishing 11th and Kevin Bolger and Will Koch finishing 12th.
In the women's finals, Brennan skied the first of six laps in the 7.5k race, almost missing the first tag to Kern mid-pack as the race unfolded on the wide-open track. "I messed up our first tag as I confused the other USA team for my team, leaving Julia in the back of the pack," Brennan said. "We slowly clawed our way back up and Julia made a strong effort on her second leg to tag me in a place where I had the space I needed to do some work."
On the final exchange, Brennan sat fourth in the lead pack of four and tagged off to Kern, who passed Germany's Laura Gimmler on the long uphill drag to the finish to grab the final podium spot. "I was able to close the gap to the leaders and tag Julia at the rear of the lead pack for her last leg," Brennan added. "She skied so well and stayed patient as long as she could before unleashing an absolutely epic finish to nab us the last podium spot."
Sweden took the top two spots on the podium with Linn Svahn and Maja Dahlqvist taking the victory, and Emma Ribom and Jonna Sundling in second.
The FIS Cross Country World Cup season continues Friday with a 10k individual start freestyle, followed by a classic sprint Saturday, and a 20k classic mass start on Sunday, Jan. 29 in Les Rousses, France.