Josey Eighth at World Championships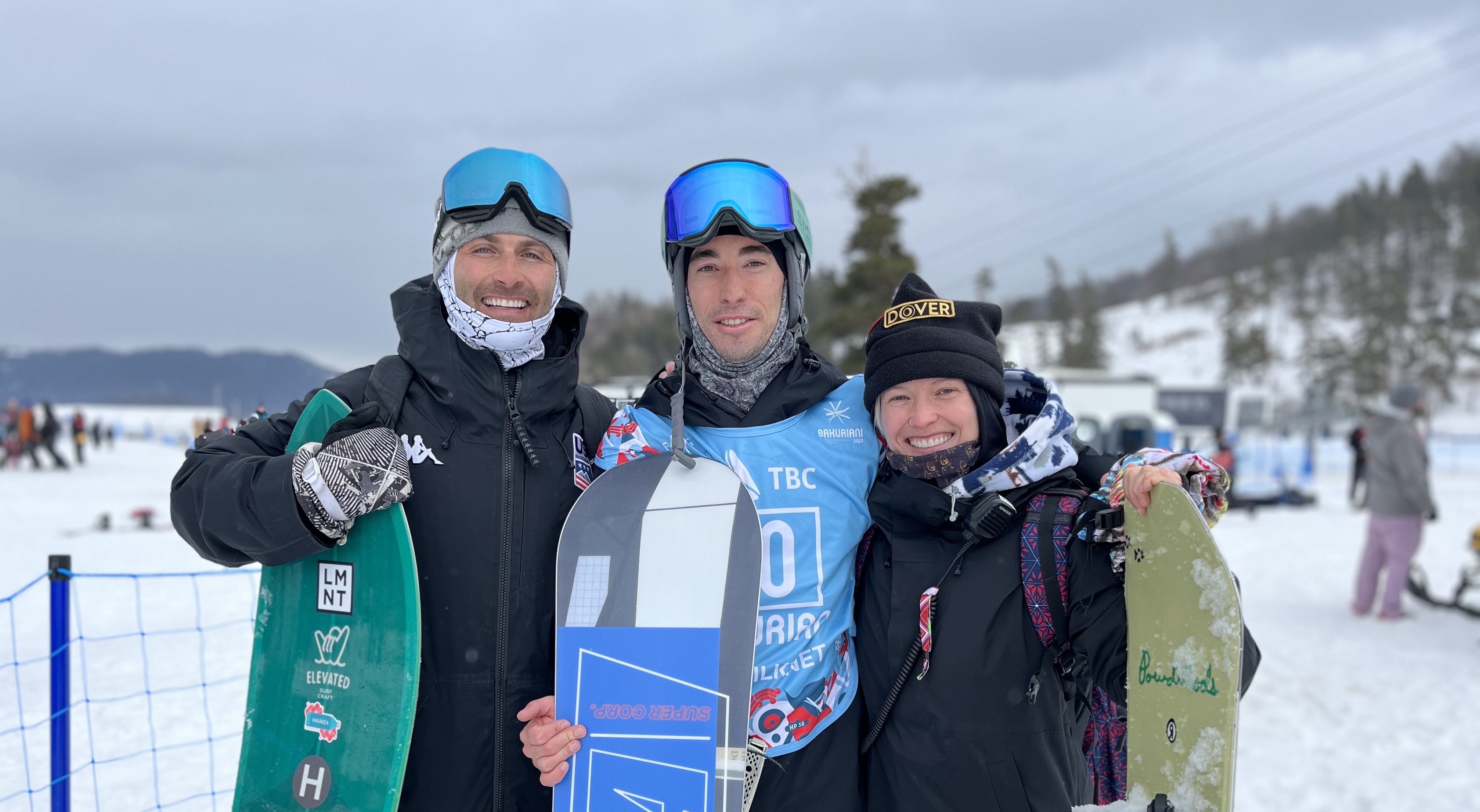 Chase Josey stood alone at the top of the pipe at the Bakuriani 2023 FIS Freestyle Ski, Snowboard, and Freeski World Championships. Amidst a stacked field, he was the sole American to advance to the finals after teammates Joey Okesson, Chase Blackwell and Lucas Foster struggled to lace it together during the qualifying round. After an intense 3-run final, Josey walked away with an 8th place finish. This is Josey's fourth World Championships appearance, having previously competed on the World Champs stage in 2015, 2019, and 2021.
"Today was good," said U.S. Snowboard Halfpipe Pro Team coach Maddy Schaffrick. "We didn't know what the weather was going to bring, but the pipe was in good shape. The snow consistency was a little strange just because it was soft but cold. But Chase rode really well. He's a seasoned veteran, so he knows how to stay in his zone."
The day was marked by heavy winds in the morning and intermittent clouds and sun causing the flat bottom of the pipe to soften slightly, which tripped up many competitors throughout training and competition. Ultimately, 16-year-old Chaeun Lee of South Korea landed on top of the podium in his first World Championships appearance, followed by Valentino Guseli of Australia and Jan Scherrer of Switzerland.
Still, Josey was happy with his performance, putting together a combination of tricks that he's only ever competed with at the Olympic Games. "I went front dub 10, cab 12, switch back 10, double chuk, front 12," said Josey. "It's a combo I've been working on for years, and it's been good to land it in qualifiers and then land it again today. It's just a tech combo that nobody's really doing, so I'm just proud I landed it. It didn't really get fully hooked up today but I'll take eighth. Today was my third time ever doing it in competition so I'm just stoked on that."
Over on the women's side, both Zoe Kalapos and Kinsley White fought hard, but failed to advance to finals. They finished 12th and 13th, respectively, each of them earning career best Worlds Championships finishes. Xuetong Cai (CHN) took gold, Elizabeth Hosking (CAN) silver, and Mitsuki Ono (JPN) the bronze.
The 2023 World Championships have wrapped up for the U.S. Snowboard Team, and there's still more to come this season. Keep up with all the athletes of the U.S. Snowboard team on skiandsnowboard.live and Peacock!
RESULTS