Jacobellis Wins First United States Gold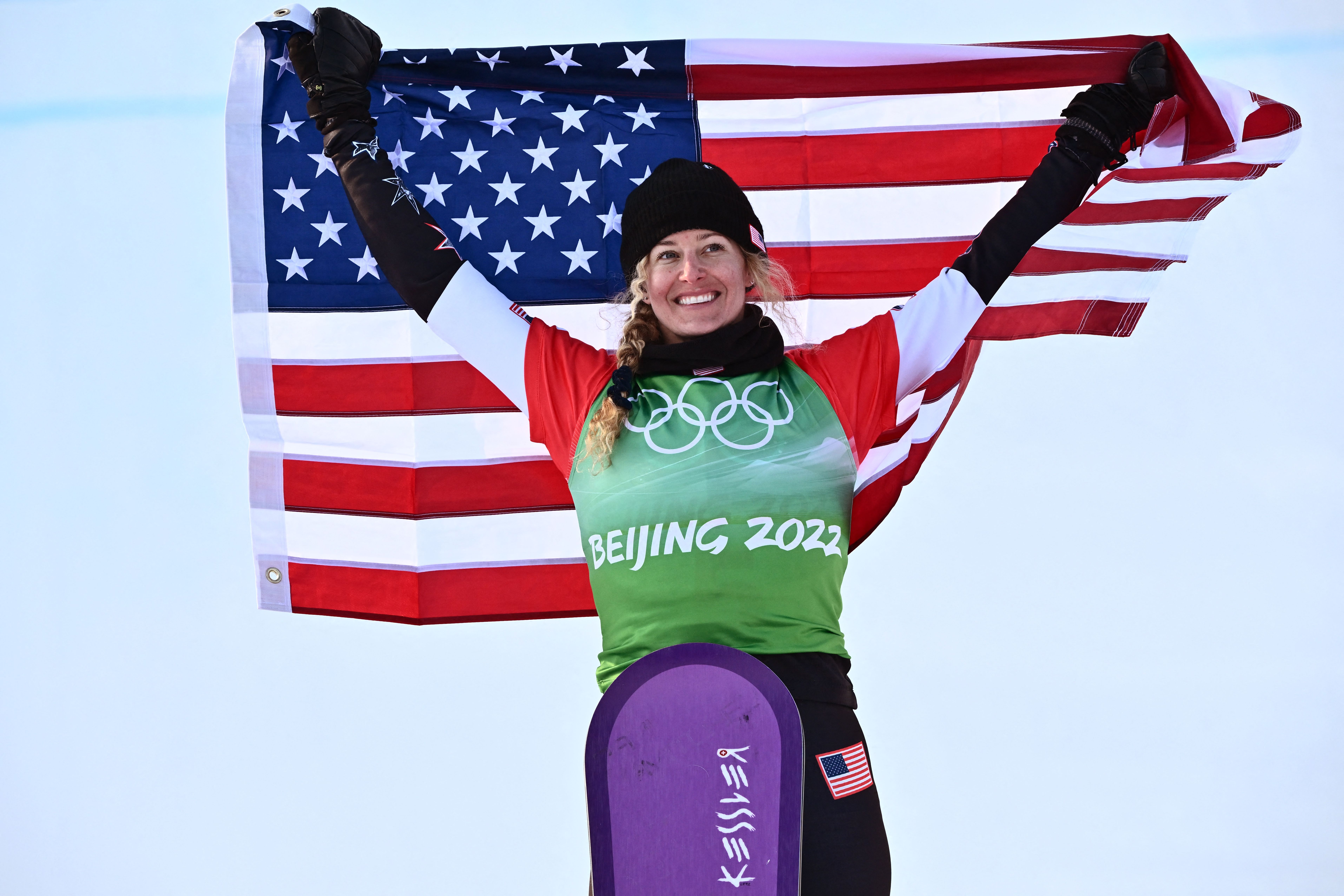 On Wednesday Feb. 9 in Zhangjiakou's Genting Snow Park, Lindsey Jacobellis of the U.S. women's snowboard cross team took home the first gold medal for Team USA this Olympic Games. 
Jacobellis is a veteran on the U.S. team at the age of 36. This is her fifth Winter Olympic Games. Yet the team leader had yet to secure a gold medal in the big final. Victory evaded her, first in the 2006 Winter Games in Torino, when she fell coming over the last jump after leading the entire race and finished the day with a silver. In 2010 in Vancouver, she swerved off in a semifinal heat and did not qualify for the big final. In 2014, she stumbled and once again missed the final in Sochi. In Pyeongchang in 2018, she made the big final, but was edged out of the top spots and finished fourth.
Finally, in the 2022 Beijing Winter Games, Jacobellis' grabbed the gold she had been chasing for the past 16 years, making her the most seasoned snowboarder in Olympic history to medal at the Games. 
"The level that the women are riding at is a lot higher than it was 16 years ago, so I felt like a winner just because I made it into finals because that's been a challenge every time," said Jacobellis. "All these ladies out here have the potential to win and today it just worked out for me."
"I think she already knows, but everything that [Lindsey] is feeling right now is everything that we want to tell her," said her teammate and seventh-place finisher Stacey Gaskill. "But when I see her next, I think I'll say, 'it's about time. You earned it, and there's no better deserving person to stand on that top step today.'"
Gaskill qualified for semifinals alongside Jacobellis, but was pushed out of the top two and moved into the small final. She finished the day in 7th after crashing in her last run, a top 10 finish for her Olympic debut. Meghan Tierney and Faye Gulini's competition ended in the quarter final where the women finished 12th and 13th respectively.
RESULTS
Women's Snowboard Cross Finals