Jacobellis Earns Two Third-Place Finishes at Krasnoyarsk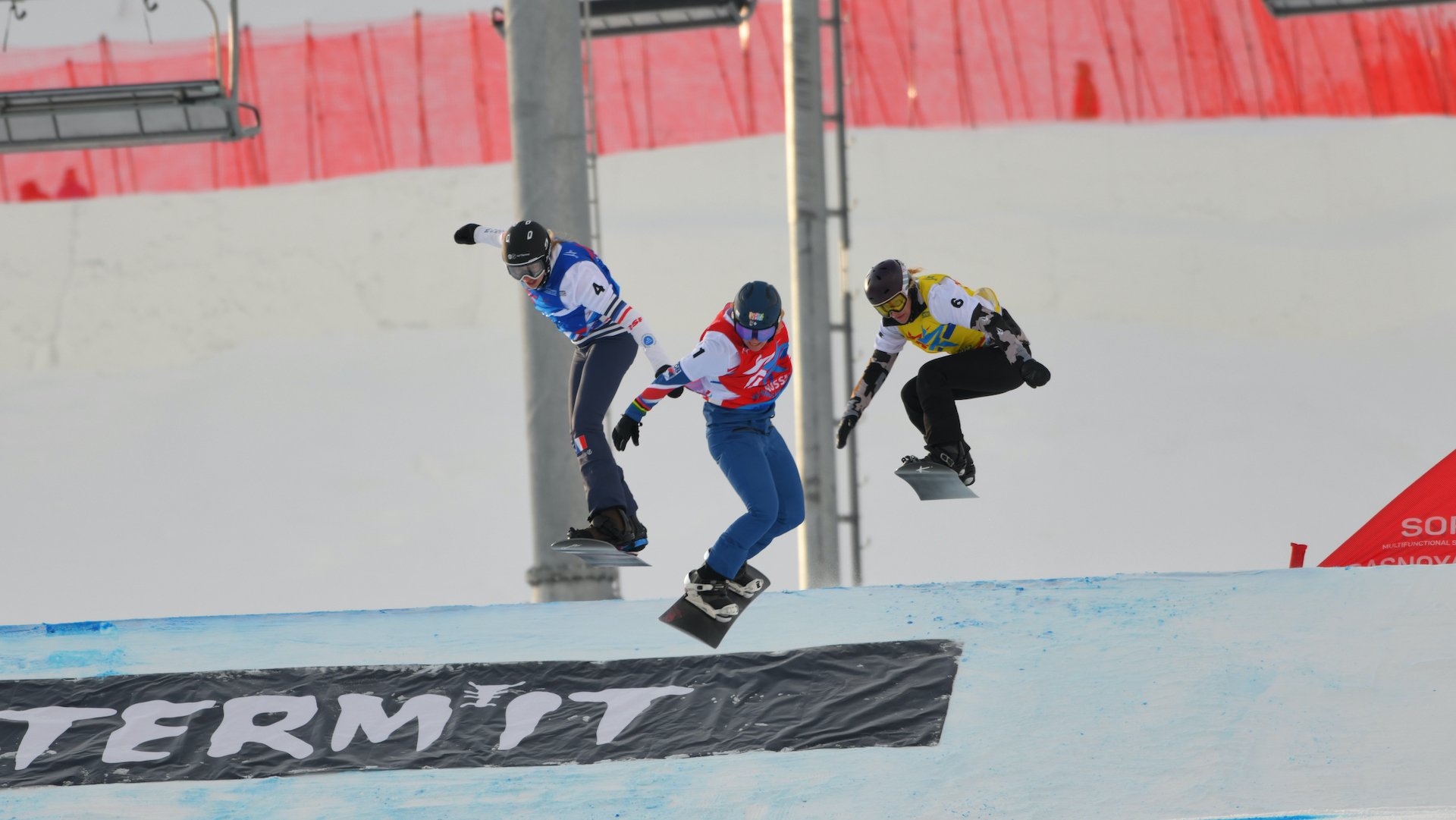 Lindsey Jacobellis took back-to-back third-place finishes at the World Cup Snowboardcross events in Krasnoyarsk, Russia.
Competitors faced bitterly cold conditions in the Siberian north, coming in at -24 degrees, but Jacobellis persisted and landed on the podium not once, but twice over the two-day event. These results earned Jacobellis the criteria needed to be nominated for a spot to compete at the Olympic Winter Games. This will be the 2006 Olympic silver medalist's fifth Olympics.
After the race Jacobelllis shared how it felt to be on the podium after all the adversity she has been through with her recent injury. "It was definitely frustrating to have a setback with my elbow surgery," she said. "All I could do was trust the team doctors. It felt great to be battling all day. I never thought about my arm once on course. It is always a win to make it into the finals and to get onto the podium is amazing."
With these results, Jacobellis joins teammate Faye Gulini on the women's team. On the men's side, Nick Baumgartner and Hagen Kearney both achieved criteria to earn a nomination to compete at the Olympic Winter Games Beijing 2022.