Hamilton, Bjornsen Win SuperTour Finals Sprint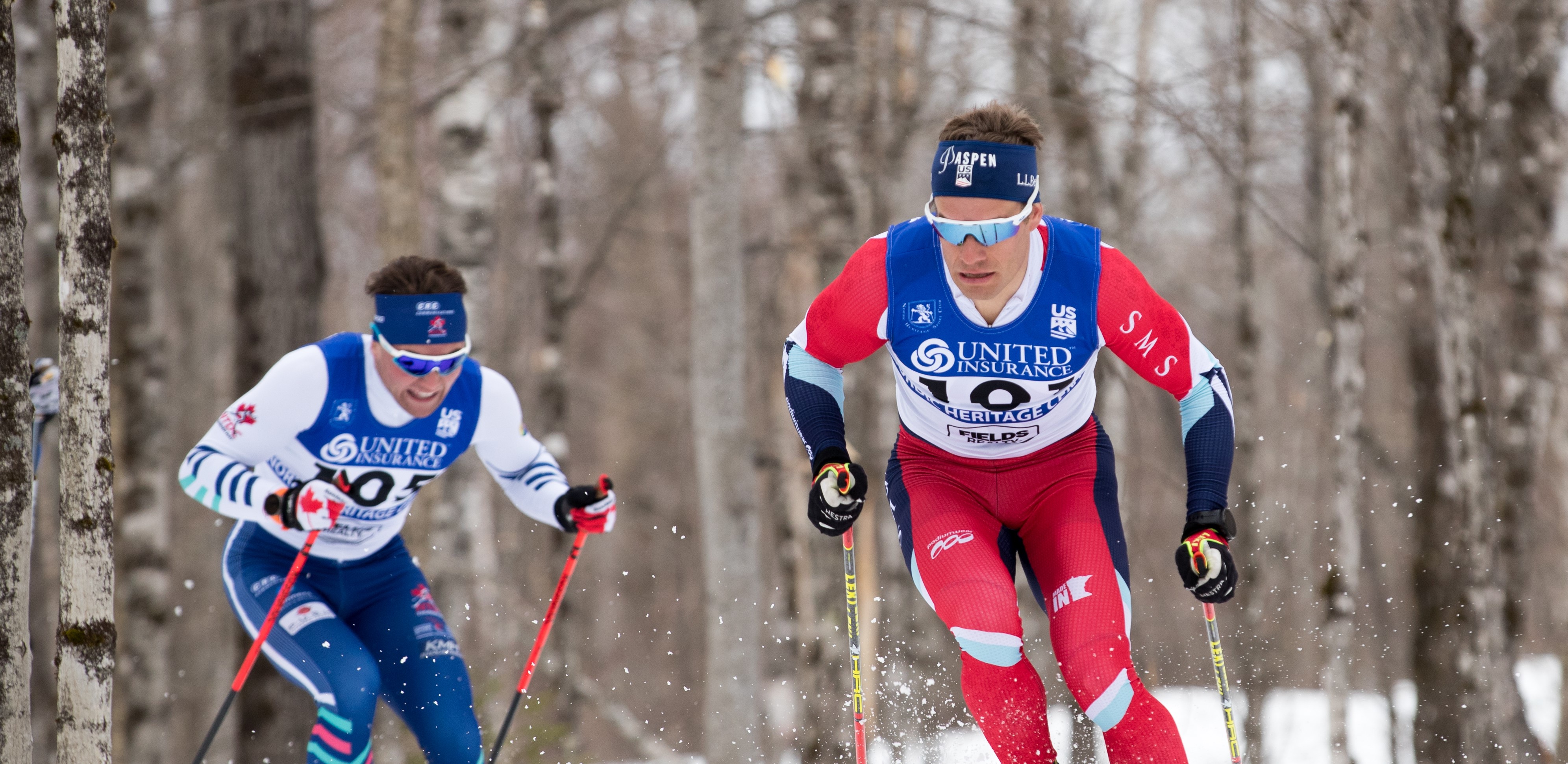 Sadie Bjornsen (Winthrop, Wash.) and Simi Hamilton (Aspen, Co.) won the SuperTour Finals sprint in Presque Isle, Maine, Friday. The Nordic Heritage trails are usually considered fun and challenging, but the warm temps certainly took its toll on racers.
"Every heat was hard, and I had to push from the start," said Hamilton. "I know from the distance races in Quebec City that I am fit right now, and so I know I could ski hard all day. In the final, I just focused on getting to the front and controlling it from there. It was a little soft, but we have had a lot of practice in skiing in that for the last couple of weeks."
"The course was a bit soft, but we did this exact thing last week in Quebec City, so I felt very practiced and ready out there," said Bjornsen. "I just tried to lead from the front because I don't love the tactical decisions you need to make from behind."
Erik Bjornsen (Winthrop, Wash.) finished second, followed by Canada's Ritchie Graham in third.
On the women's side, retiring Ida Sargent (Craftsbury, Vt.) second followed by Julia Kern (Waltham, Ma.) in third.
"It was really fun race for my final race," said Sargent. "It's so nice to come back and race with my club teammates after the World Cup and this is a super fun sprint race. I was just trying to have fun out there."
The SuperTour Finals continue Saturday with mass starts in the men's 15k classic and a women's 10k classic.  
RESULTS
Men's and women's sprint
HOW TO WATCH
All times EDT
Saturday, March 30
10:00 a.m. - Men's 15k classic mass start - U.S. Ski & Snowboard Streaming
11:45 a.m. - Women's 10k classic mass start - U.S. Ski & Snowboard Streaming
Sunday, March 31
10:00 a.m. - Mixed gender/technique relay - U.S. Ski & Snowboard Streaming
Tuesday, April 2
9:00 a.m. - Women's 30k/junior women's 20k freestyle mass start - U.S. Ski & Snowboard Streaming
11:15 a.m. - Men's 50k/junior men's 30k freestyle mass start - U.S. Ski & Snowboard Streaming