Ganong Leads Three Into Top 20 in Tough Hinterstoder Super-G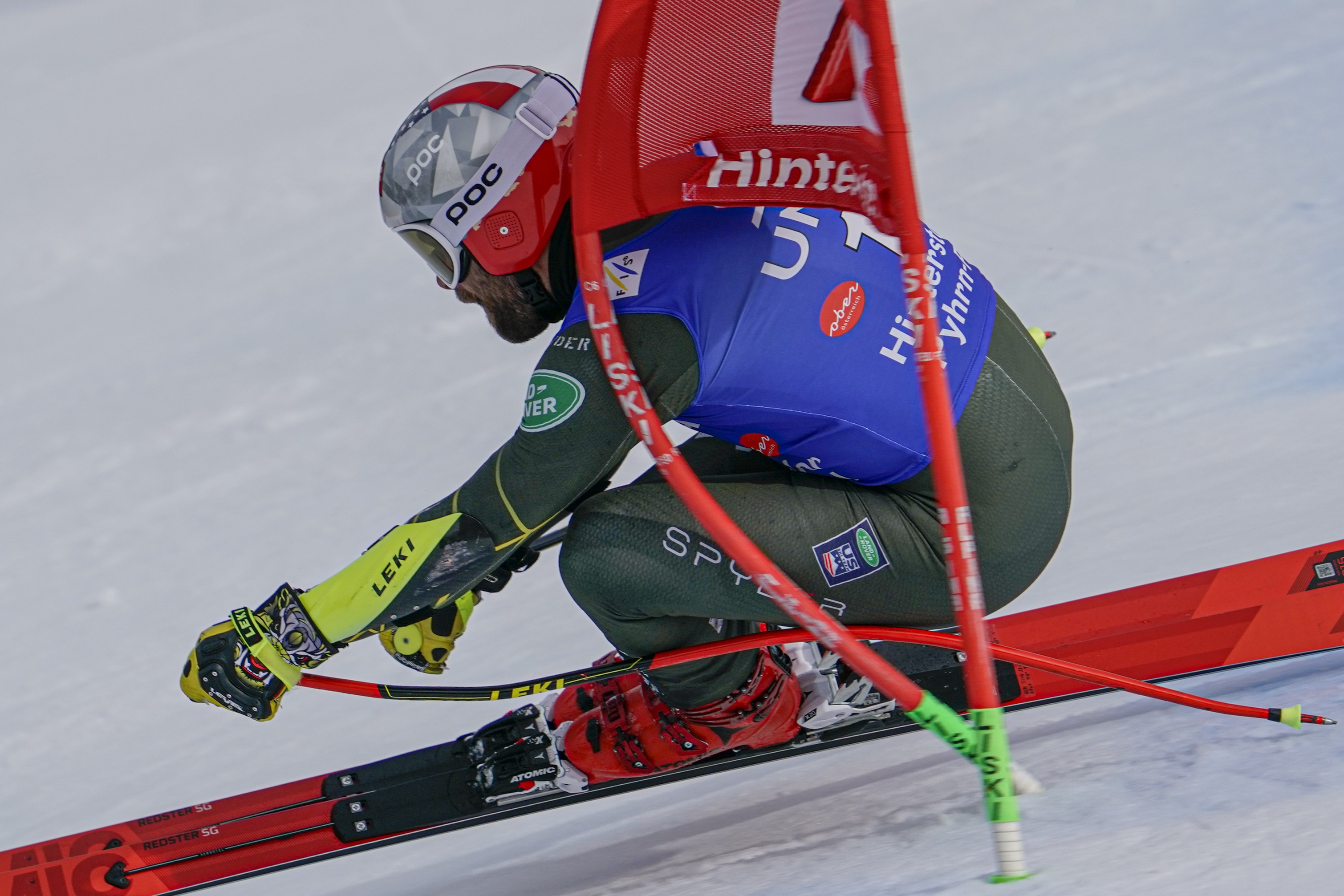 Travis Ganong fought to a 15th-place finish to lead three Land Rover U.S. Alpine Ski Team athletes into the top 20 despite challenging, springlike conditions in Saturday's super-G at Hinterstoder, Austria. 
Heavy snow pounded the Austrian resort, forcing the cancellation of Friday's originally scheduled alpine combined and creating a challenge for race organizers to prep for the remainder of the weekend. Though they did what they could to prep the track, including a water and salt program that set up well with the colder temperatures on Friday night. However, with increasing temperatures and a 12:30 pm start time, the snow was sticky and inconsistent—which seemed to affect the entire FIS Ski World Cup field as they were trying to find their flow and rhythm. 
Out of the gate bib 1, Austria's Vincent Kriechmayr put on a show for the home crowd, in what would end up being the fastest run of the day. Early bib numbers certainly seemed to be an advantage, as the course was deteriorating with each athlete. Switzerland's Mauro Caviezel was second, a mere .05 off of Vincent, while Matthias Mayer rounded out the podium in third, .08 back. 
"It snowed a lot the last 36-48 hours, and so there's no chance to do anything the last few days...there was tons of snow," said Travis after the race. "And then they just freshly groomed the hill, watered it, and it got cold last night so it was actually OK this morning—if we had started the race at 9 or 10 it would have been pretty fun, good snow, fair race. But then, unfortunately, it got super warm and the snow was just garbage—it was some of the worst snow I've ever raced in. I've trained on worse snow, but normally we would never race when it's like that. 
Ryan Cochran-Siegle came down eighth, visibly frustrated in the finish after having made a couple of mistakes. Steven came down 12th, and wasn't too far behind Ryan. Then, Travis came down bib 19, also struggling to find his flow...but it was a struggle for the whole field, with the margin between 1 and 30 being +4.22 seconds—a 1-30 gap rarely seen in speed. Ryan ended up just behind Travis in 16th, with Steven in 19th.   
"Again, I think it was good for the first 10-15 guys, but then it warmed up, broke down, and the salt didn't really work because of all the fresh snow and it wasn't wet enough," he continued. "It was just a pretty tough day. It's such a cool hill...it's a rad hill. It's one of the best super-G hills we get to run. It's just too bad the conditions were so bad, but we still got the race in." 
Kyle Negomir also started but finished outside of the points in 49th. River Radamus and Sam Dupratt did not finish. Tommy Ford, who was 11th on this track in 2011 in super-G, decided not to start as the conditions were not ideal for his late bib number (59). 
Norwegian Aleksander Aamodt Kilde, who came into the race leading the super-G standings, had a big lead on the top before getting jammed up and DNFing. Mauro took the lead in the super-G standings, with 365 points over Vincent's 362 points. Aleksander sits in third in the standings, with 336 points, but is still leading the overall standings over teammate Henrik Kristoffersen, with 1022 points over Henrik's 957. 
The men head to Kvitfjell, Norway next weekend for their final speed series prior to World Cup Finals. Kvitfjell is a track that the Americans have traditionally really enjoyed and Travis was fifth on last season in super-G to lead the charge for the Americans. "Central Europe has just been so warm these days, so it will be nice to get back up to Norway," Travis said. "And it's going to be cold and really good conditions and it's always so fun to ski there—back on really good snow, more like North America-snow."
Up next, Friday's originally scheduled alpine combined will be on Sunday, followed by giant slalom on Monday. 
RESULTS
Super-G

STANDINGS
Overall
Super-G
HOW TO WATCH
All times EST
Sunday, March 1
3:45 a.m. - Men's combined super-G, Hinterstoder, AUT - NBC Sports Gold
6:45 a.m. - Men's combined slalom, Hinterstoder, AUT - NBC Sports Gold
Monday, March 2
3:15 a.m. - Men's giant slalom run 1, Hinterstoder, AUT - NBC Sports Gold
6:00 a.m. - Men's giant slalom run 2, Hinterstoder, AUT - NBC Sports Gold
*Same-day delayed broadcast
**Next-day broadcast
Note: All televised events to stream across NBCSports.com, NBC Sports app, OlympicChannel.com, and Olympic Channel: Home of Team USA app. 

Exclusive commercial-free coverage will be available for subscribers of the NBC Sports Gold Pass, available here: https://www.nbcsports.com/gold/snow.