First Day of X Games Wraps Up With Big Air, Knuckle Huck and SuperPipe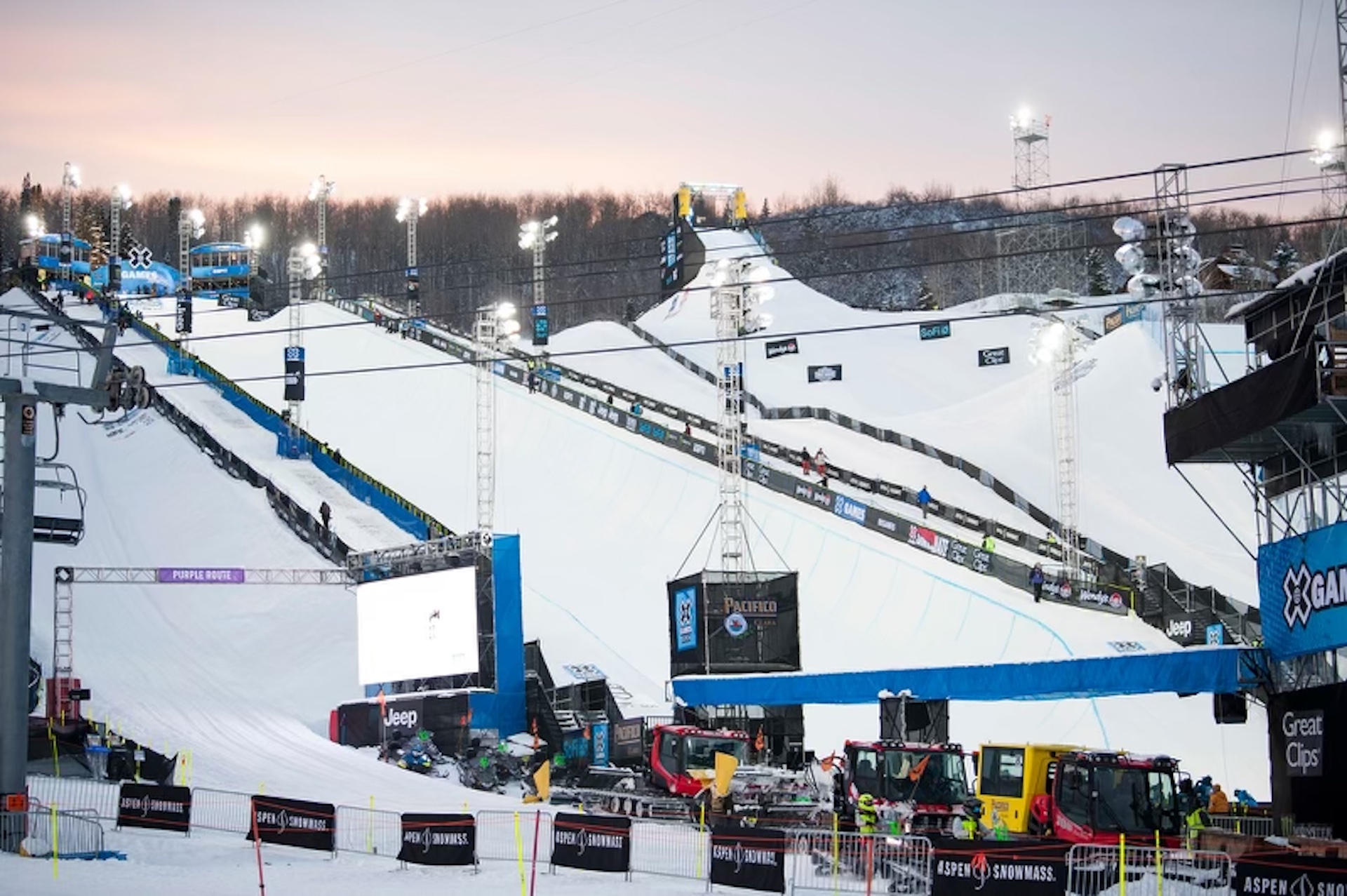 The first of three days of unrivaled X Games competition wraps up in Aspen with strong results in the women's ski big air, men's ski knuckle huck and men's snowboard. 
For the women, history was made in the women's ski big air when Canadian skier Megan Oldham landed the first ever triple 14 mute in competition. With the crowd going wild, Oldham officially cemented her place in history as the first ever woman to land this trick in a contest. On the U.S. side, Grace Henderson was the lone American, but made noise when she successfully landed two tricks that she had never attempted in competition and ended up seventh overall. Henderson, who was left speechless after nailing the landing, said, "I am so stoked to be out here at X Games - this is my first one and I landed two tricks I've never done before and landed them both here under the lights with my parents and friends in the crowd... it's just amazing. I cannot believe I am here."
Next was the much-anticipated men's ski Knuckle Huck, an event judged on originality, difficulty, creativity, style and trajectory. Returning X Games champion and Olympic gold medalist Alex Hall was back in the start gate along with teammates Olympic medalist Colby Stevenson, Alex Hackel and Quinn Wolferman. In classic Knuckle Huck fashion, there was 19 minutes of chaos with all athletes getting in as many runs as possible. With the snow falling heavier by the second, each athlete threw tricks that not only made the crowd go wild but defied gravity in the process. At the end of the contest, Jesper Tjader from Norway won the night and the top U.S. spot went to Colby Stevenson who ended the contest on the podium in third.
To close out a busy day, the snowboard SuperPipe welcomed the best riders in the world to Aspen. Lucas Foster was the only U.S. man in the lineup, but proved to be a top contender when he threw down serious amplitude and technical tricks throughout his four laps through the pipe. With a weather delay due to heavy snow stopping competition for a brief time, the pipe may have been slow but the tricks were not. At the end of the night, Scotty James of Australia took his 5th X Games win. Foster ended the day in eighth.
Catch the action tomorrow, Saturday, Jan. 28, LIVE on X Games YouTube and broadcast tape delay on ESPN/ABC. 
Schedule
Jan. 28, 2023
Men's Ski Slopestyle
Women's Snowboard SuperPipe
Women's Ski SuperPipe
Women's Snowboard Big Air
Men's Snowboard Big Air
Jan. 29, 2023
Women's Ski Slopestyle
Men's Snowboard Slopestyle
Snowboard Knuckle Huck
Men's Big Air
Men's Ski SuperPipe